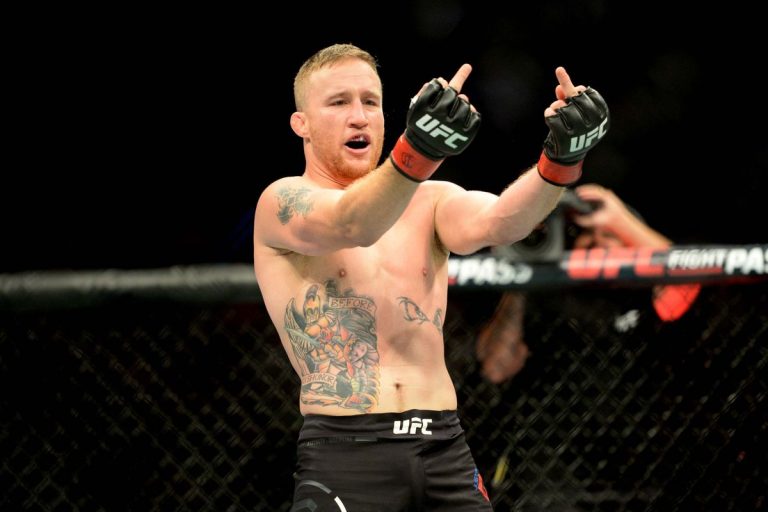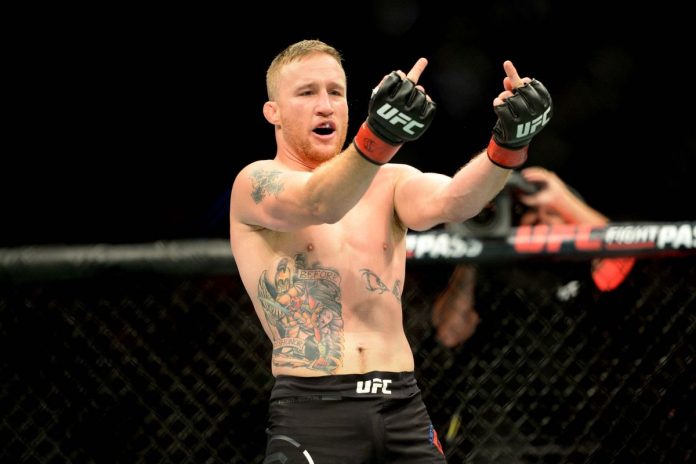 After Justin's win this past Saturday night, what do you think will be next for him? I'm quite certain that Khabib Nurmagomedov will not be, but I can't help but think about this match up, and how it could perhaps be Khabib's toughest fight. Of course, Justin is 2-2 in his last four, both losses via knockout, but it's doubtful Khabib would finish him like that; it's doubtful the entire fight would be on the feet in general.
With Khabib Nurmagomedov being arguably the best wrestler in the entirety of MMA, and rightfully so, how would Justin's wrestling match up? Would he be able to keep the fight on the feet and knock Khabib out? How would it go if the fight stayed on the feet? How would it go if the fight hit the mat? Questions questions…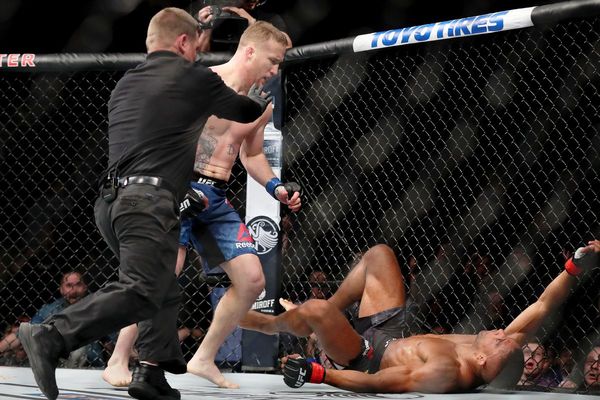 This past Saturday at UFC on ESPN 2, the UFC held an incredibly anticipated lightweight main event match up between two of the most violent fighters out there, Justin Gaethje and Edson Barboza. The fight unfortunately didn't last very long, but that was to be expected; they're both so dangerous, both have been hurt many times before, I figured it was bound to be over by round two. Gaethje hurt Barboza a couple times before finishing him with a beautiful right hook exactly half way through round one.
I think this is one of the only, if not the only time I've ever seen Justin use his wrestling; he didn't use it for the takedown, but he used an underhook clinch for control, and used it in order to slow the pace of Barboza. He could also use that if he ever gets tired, in order to take a little break; as long as he's the one with those underhooks, it shouldn't be too energy consuming for him to tie up. That's something we're not used to seeing from him, he definitely learned from those two losses.
That's something Justin said too, he was 18-0, so why fix something that's not broken? He didn't know what he needed to improve on considering the amount of success he had. He was of course 18-0 before dropping those defeats to Eddie Alvarez and Dustin Poirier, the second of which no one could see Poirier winning after round two, his leg was in such terrible shape, but he still managed to carry the power with one leg.
Anyway, not only was he 18-0 before that as a professional, but he was 7-0 as an amateur as well, that's a total combat sports record of 25-0 in his first 25 fights, and now 27-2 overall; however, of course, his professional record is now 20-2. I like this newer version of Justin Gaethje, a little more methodical and calculated, and just as aggressive and powerful.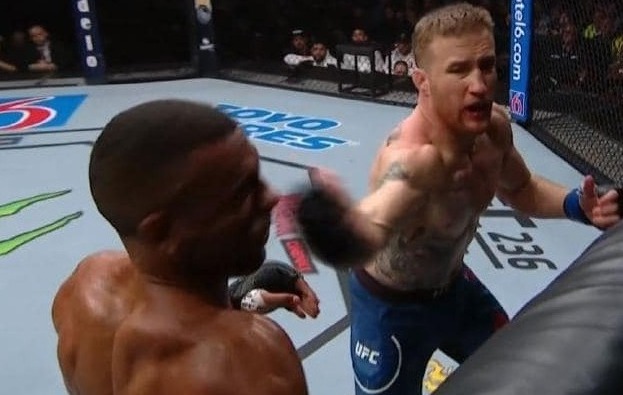 As for Khabib Nurmagomedov, he's never had to make any adjustments in the way he fights because he's 27-0 and never really even lost a round, he's so dominant. Khabib came to the UFC when he was 16-0, similar to Justin coming over when he was 17-0; Khabib has gone 11-0 since joining of course, and Justin has gone 3-2, but had six world titles he came over with, which Khabib did not have.
Considering how Justin Gaethje started wrestling when he was four years old, it may make for a very interesting fight, especially considering Khabib didn't start wrestling until he was eight. Sounds a little unbelievable right? Well, it's a known fact, Justin started wrestling an entire four years sooner, and he's the same age; however, he was not trained by Abdulmanap Nurmagomedov like Khabib was growing up. I can't help but think that's quite different.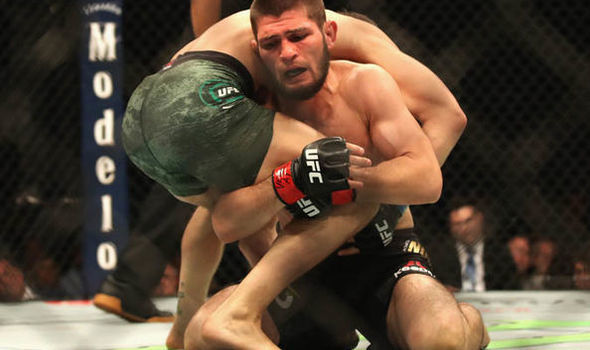 Would Khabib be able to take Justin down, and would he be able to hold him there? It's impossible to say firstly because we never know until they're in there together, it doesn't matter who it is; secondly and just as important, all we know about Justin's wrestling is that he was a four-time state finalist in high school, two times of which he won, a 2010 NCAA Division I All-American, and also placed in seventh at the 2010 NCAA Divsion I Championships.
He's still one of only two wrestlers to obtain All-American status as a Division I at UNC, that's quite impressive in itself. There aren't many chain wrestlers like Khabib Nurmagomedov in the sport though, and we've never really seen Justin fight a top ten guy that wanted to do nothing but wrestle him, let alone the number one guy.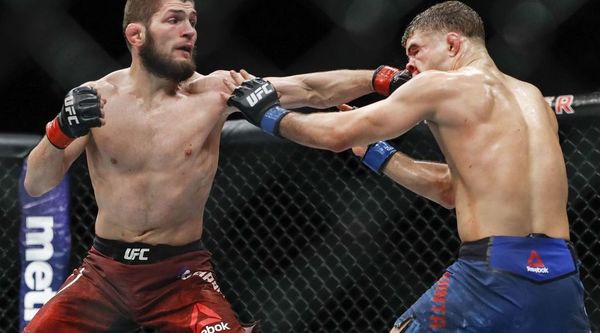 What if Gaethje can keep it standing? Will Khabib be able to use his jab and keep Justin at range like he did with Al Iaquinta, or will Justin be able to out strike him, and not get taken down? Will Gaethje's power be too much like it has been for about 85-90% of his opponents? Both of these two have insane pressure, and honestly, I couldn't see either of them breaking against anyone; they each have unbreakable wills.
It's a very intriguing fight, especially considering the new and improved Justin Gaethje, he's fighting a lot smarter now. In just his last two fights, he got KO's in round one, the times of which both of those fights were stopped could fit combined into one round still. I really hope Khabib keeps that belt and Justin wins a couple more fights and gets the shot, because I'm absolutely dying to see this fight!