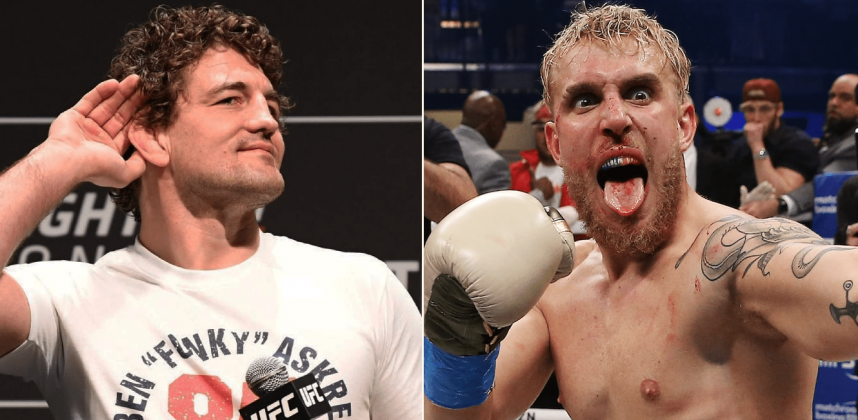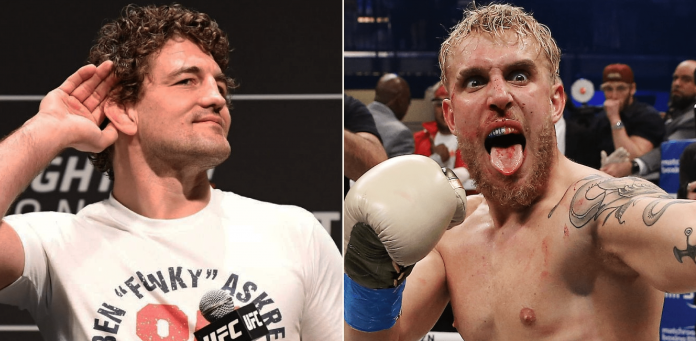 Ben Askren has revealed that he underestimated Jake Paul heading into their boxing match in 2021.
Two years after retiring from mixed martial arts in 2019, Askren made his return to fighting against Paul in a boxing match in 2021, when he was knocked out in the first round. Back then, the Problem Child was 1-0 as a professional boxer, with no credible wins on his resume, which is why 'Funky' thought he'd be an easy fight.
It was anything but.
"It sounded like fun [to box him] and I hoped he sucked," Askren said on Daniel Cormier's YouTube channel.  "We didn't know at that point! At that point, he only boxed a comedian or something and a basketball player. So we didn't know anything. I thought, 'Oh, hopefully, this dude's just a bum. He's gonna try and hit me hard for a round, he's gonna get tired, then I'm gonna beat him up.' We didn't know he was any good."
Since beating Askren, Paul has scored wins over Tyron Woodley and Anderson Silva as well, and he's now scheduled to fight Nate Diaz in August. Should he beat the Stockton native, Askren thinks Paul vs Conor McGregor would be a great fight.
"Yeah, I did [make more money fighting Paul]," Askren said. "I think McGregor times Jake Paul makes everyone a lot of money and I think if he beats up Nate Diaz it makes a lot of sense. I don't know what Conor's contract is or what his relationship is with UFC where he can go get it done but I think a lot of people buy that fight. I think there are a lot of casual fans who just want to see a boxing match and you know what, Jake Paul's actually not bad at boxing, and maybe I'm just trying to make myself feel better potentially, but he did beat Tyron, he did beat Anderson Silva."
Do you agree with Ben Askren?