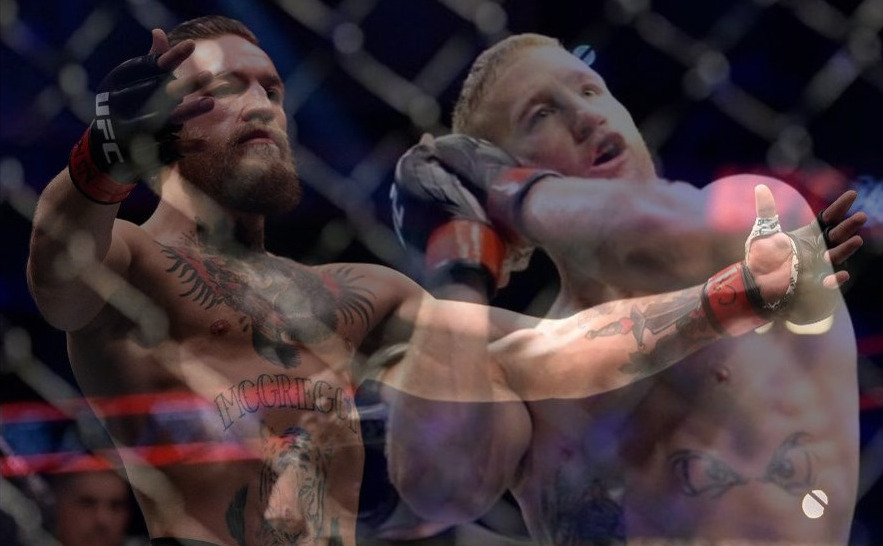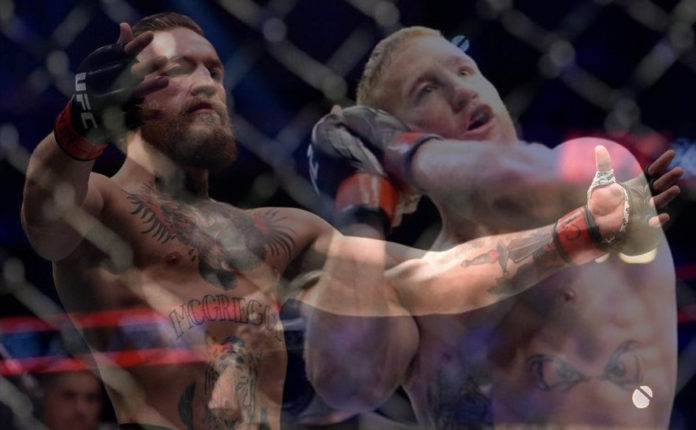 It looks like we may have Conor McGregor's next fight lined up, as he's expected to face Justin Gaethje at UFC 252 on July, 11. Of the plausible match ups since his victory over Donald Cerrone, this one seems most fitting. A trilogy with Nate Diaz would be great, but Diaz is coming off a loss in which he was dominated in. Another option was the man that just defeated Diaz, Jorge Masvidal, who's on absolute fire right now. However, that'd be at 170 lbs, and that may not be in McGregor's best interest. The next option was Justin Gaethje, and this one makes the most sense.
The odds have opened up for this fight with 'The Notorious' as the favorite, with himself at -180, and 'The Highlight' at +155. This means you'd need to bet $180 on McGregor to win $100 with a win, and you'd need to bet $100 on Gaethje to win $155 with a win. It's a tad surprising that McGregor's a favorite, rather than them being near, or dead even. This is such a closely matched fight, these are two of the best lightweights we've ever seen in the sport of mixed martial arts.
'The Notorious' Conor McGregor (22-4) vs. Justin 'The Highlight' Gaethje (21-2)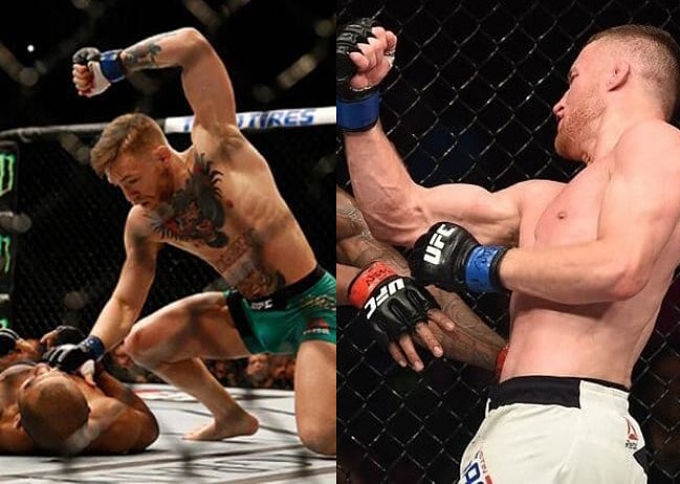 Between these two, they have a combined record of 43-6, and 37 of those wins are via knockout. Pretty insane right? Each of them have over 20 wins, and only six of them aren't via knockout. It's funny actually, 19 of McGregor's wins are via knockout, and 18 of Gaethje's wins are via knockout. Each of them have one submission win, both rear naked chokes early in their careers, and each have two decision wins. Their records, as far as wins go, are really dead even.
Though nearly all of their wins come on the feet, that's not all they have to offer. McGregor has a BJJ brown belt, though it's doubtful he'd use it; on the contrary, Gaethje is an NCAA Division I All-American, and even placed seventh in the 2010 NCAA Division I National Championships, though it's doubtful he'd use that either. McGregor is one of, if not the best counter striker we've ever seen, and Gaethje has a ton of tools on the feet as well.
McGregor is primarily a boxer that uses some kicks, and Gaethje is primarily a boxer that constantly throws leg kicks, vicious leg kicks. That'll be interesting to see how 'The Notorious' handles that. Gaethje can land them from literally anywhere and they have such an impact each time he lands them.
Will Gaethje be able to get his head off the center line when he throws them, or will McGregor be able to counter with his left cross, like he's done in the majority of his wins? These are two of the most dangerous weapons in the entire sport, McGregor's cross, and Gaethje's leg kicks. Gaethje can take a punch, there's no denying that, but we've seen him get finished with strikes twice in a row in his nineteenth and twentieth fights, both guys of which McGregor knocked out.
That being said, Gaethje is a different fighter now. He's much more calculated, patient, and aware of strikes coming his way. There's a real strategy in his game now. He still walks his opponents down and lands heavy shots, but he's evolved beautifully in the time since his defeats.
That's another area where they're similar, they both walk their opponents down for the most part. The difference is Gaethje pressures until he sees an opening, while throwing leg kicks, before throwing his fight ending blows. McGregor on the other hand pressures his opponents until they throw a strike, and boom, he counters it. That's generally how it goes.
This fight is almost as interesting as Khabib Nurmagomedov versus Tony Ferguson. That's a fight between the champion and the No. 1 ranked contender, this is a fight between the No. 3 and No. 4 ranked contenders. At lightweight, that's a pretty huge deal to see happen, the very top guys fighting the very top guys. It's such a special occasion when we get to see either of these two compete, and if they were to compete against one another, it'd really be a sight to see.
They're both so powerful, athletic, accurate, sharp, and focused. The power thing is interesting; McGregor's power comes from him being so precise, accurate, and his timing, while Gaethje's power comes from his natural ability to hit hard and his shot selection. It's not that McGregor can't hit hard or doesn't, but he turns his knuckles at just the right time, giving his punches a snap, a sting, while Gaethje's punches are thuds.
What a fight this would be between a five-time world champion and a six-time world champion. McGregor won the Cage Warriors Featherweight and Lightweight Championships, before coming to the UFC and winning the interim UFC Featherweight Championship, then the undisputed UFC Featherweight and Lightweight Championships. Gaethje won the WSOF Lightweight Championship and defended it five times before coming over to the UFC.
This is the perfect time to see this fight happen. They're both coming off wins over Donald Cerrone, and they're both in their prime years at 31-years-old. There is a sure advantage for 'The Notorious' in this match up however, as is the case in most of his fights, and that's his frame. McGregor's frame is perfect for his weight class, standing 5'9" with a 74" reach, while Gaethje is 5'11" with a 70" reach. The quick, slick precision of McGregor, plus his dimensions may spell disaster for Gaethje, but we'll have to wait and see!
Who would you be betting on in this epic match up between two of the best 155 lb fighters to ever do it?