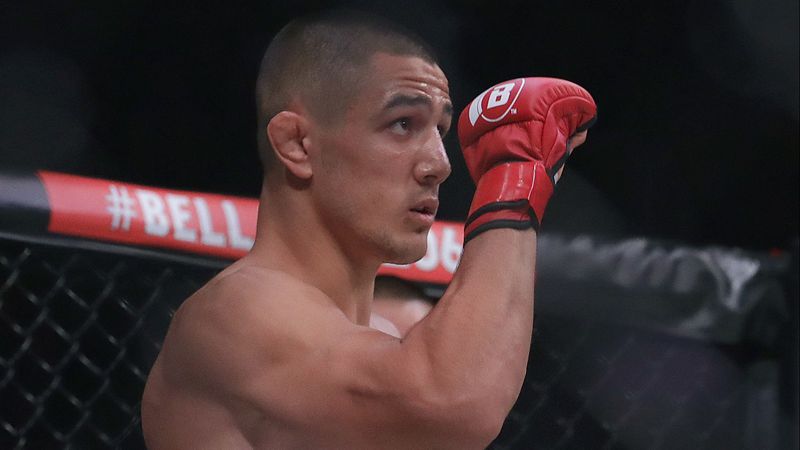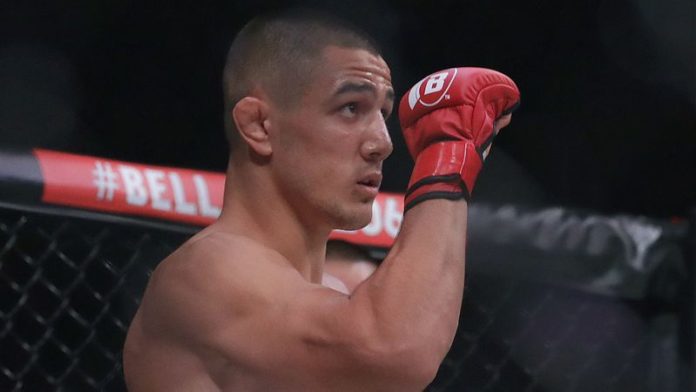 There has been a lot to say about Aaron Pico's most recent outing, which was a defeat to Adam Borics. There was something to be said about the match making beforehand, as Pico said he knew it was risky, but it's hard to find opponents for him that aren't more experienced because no one wants to fight him. That makes sense, I wouldn't want to fight him if I had the same amount of experience, especially considering the four guys he beat were 7-3, 12-3, 18-8, and 18-4 in order respectively.
It's kind of nuts to be 0-1, 1-1, 2-1, and 3-1, KO'ing guys that are that experienced with those type of records, he's proven he's definitely capable, so what's wrong? I'd like this message to reach Aaron, I feel it may help him and his team, because he can certainly still be the best. He's only 22 years old, he's shown us what he can do against high level competition, he's got the background; but is it time to stop throwing him to the wolves, at least for the time being?
Aaron has experience in Wrestling, Boxing, and Pankration, and has made his mark in all three. He has competed in three types of Wrestling as well: Folkstyle, Freestyle, and Greco-Roman, and he won US National Championships in all three, that's absolutely insane! In 2008, he was the PAL California State Boxing Champion, along with the PAL National Boxing Champion, and the next year he was the National Junior Golden Gloves Champion. He wasn't just winning states, he was competing across the nation, and winning.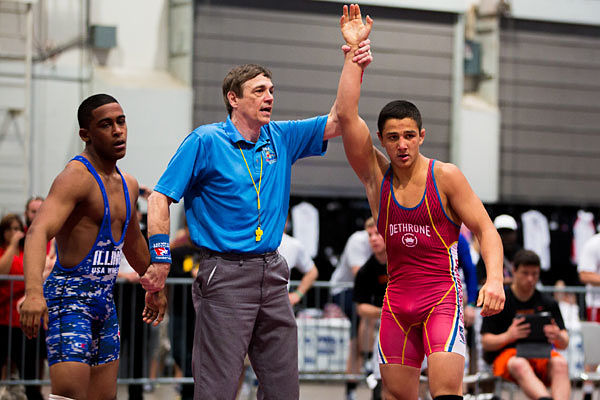 He also holds more boxing accomplishments, but those mentioned are the biggest. He's also very skilled in Pankration, which is a well rounded martial art that came around in 648 BC. He was also a two-time California State Champion in that in 2008 and 2009, and a National Champion in 2008. In 2010, he also won the Golden Cup European Championship.
He had as good as of a resume coming into MMA as anyone really ever has; we've had guys like Ben Askren or Dan Henderson come in with mile long wrestling credentials, but to have won medals in Boxing, Pankration, and three types of Wrestling, all before he turned 20 years old, that's just unreal. Just to add to his list of accomplishments, he finished in second place at the 2016 US Olympic Trials, and as a Senior.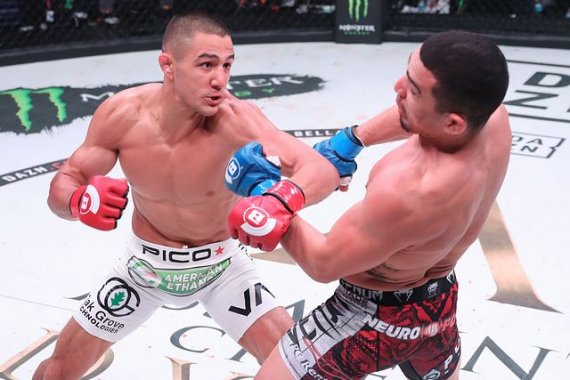 Early on in his MMA career he was touted as the biggest prospect in MMA history, and honestly, I think he still should be. He lost his first fight, quite quickly too, as he got guillotine choked by Zach Freeman, who was 8-2 to Pico's 0-0. His next outing, he would knock Justin Linn unconscious in round one, and would do the same to Shane Krutchen, only this time faster, and via shovel hook to the body.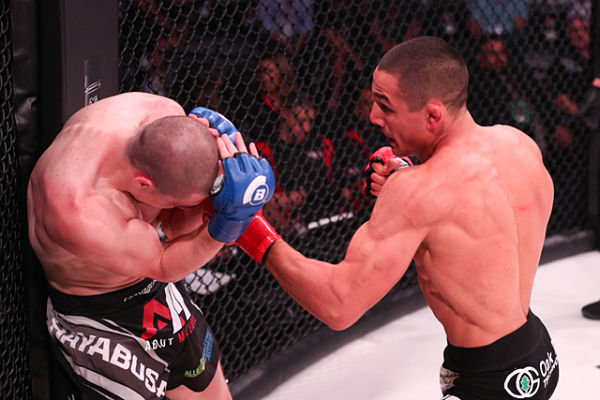 Lee Morrison would be his next opponent, another guy he would finish via strikes, and again did the same to Leandro Higo. The way he finished those four guys is incredible, especially considering their experience compared to him. There's a few guys that were thrown to the wolves right out of the gate, Ben Askren and Joe Warren come to mind, but I think it's time to let Aaron grow within himself now. It's time to get his confidence back and heighten his fight IQ.
I've seen so many people saying he has no chin, saying he was a hype train derailed, saying he wasn't what we thought he was, or would be, and it's so ignorant. Firstly, how many people do you know that could take that flying knee straight to their chin? It didn't even put him out, he got TKO'd, his chin isn't the problem, though if he keeps getting caught it will be. Also, he's only 22 years old as I've said, and only has seven fights. He's not just 4-3 in Bellator, he's 4-3 in his entire MMA career, and against as stiff of competition as I've seen anyone in the entire sport fight out of the gate.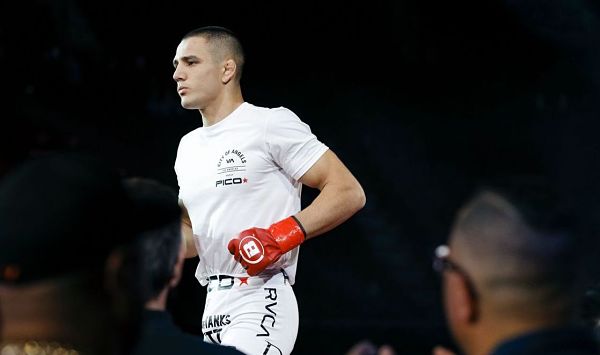 Imagine what his record would be if he had fought as an amateur as well, or fought on the regional circuit beforehand, or even if Bellator gave him guys of his experience, just for a few fights. He was absolutely dominating his last two fights until he lost as well; he almost knocked Henry Corrales out before getting too wild and getting knocked out himself, and was easily out wrestling Adam Borics the entire fight, until getting caught with that flying knee. He certainly has the skillset to be great, he's proven that if he would've made the correct choices in his last two fights, he could be 6-1 right now rather that 4-3, but he's still learning.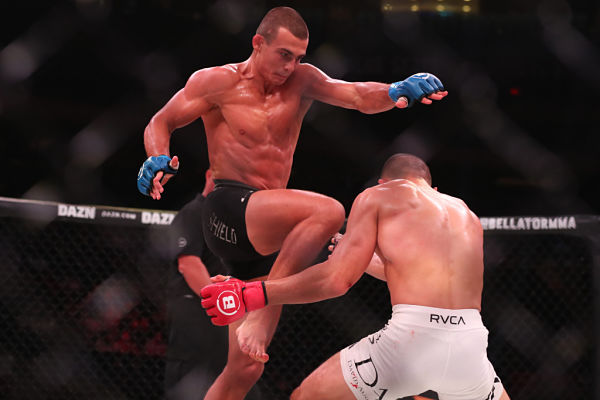 I think Aaron should take a few months off of sparring in general, make sure he gives his chin and brain as much time to recover as possible. Also, I don't think he should fight for at least nine months, if not a year. I know it's hard to lose two in a row and then take that much time off, but if he could just work on mixing it up, I really think he'd be close to unstoppable.
He doesn't really need to work on technique quite as much at this point, his hands are already incredible, his wrestling is already incredible, he should be working on transitioning from striking to wrestling. That's what will make him the best, that's how he'll improve. That, and perhaps work on not getting hit, at all, preserve that chin as much as possible, as well as working behind a jab more often. All of those things will help him immensely.
He still has a lot of time to improve and be the best, he should have at least another eight years until he reaches his prime. If he fights a few guys that have the same experience as him when he returns, gets a few wins, maybe up to 7-3 or 8-3, and then start giving him tougher competition like they have if he does well after fighting a couple lesser guys. Pico still has all the potential in the world to become universally known as the best ever, he really does. He's such a gifted athlete, and has all the skill in the world to back it up.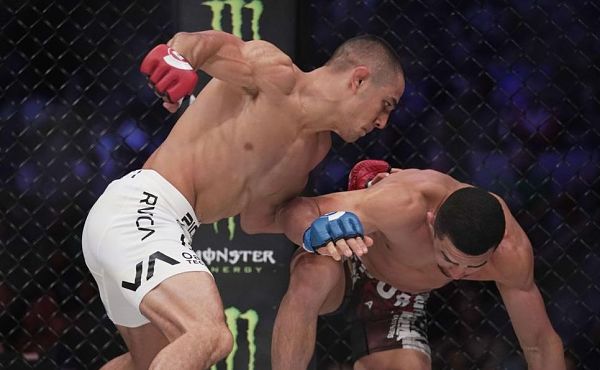 I don't understand how just because someone loses a couple of times everyone thinks they're done, everyone thinks they were a hype train and they suck now, it's ridiculous. The things I've heard that Pico has done in the gym, from his conditioning workouts to his sparring, KO'ing known, respected fighters in the gym, all he needs is to learn to put it all together, like say a Frankie Edgar, or a Demetrious Johnson, then we'll really see what he's capable of.
He's said himself, he knows how to box, and he knows how to wrestle, now he just needs to learn how to fight. It was evident in that fight that he didn't know really how to mix it up, because the only thing he did was wrestle, but that's a great learning experience for him. Now he knows he can take his opponents down, and he already knows he can knock them out, that's huge. He may have lost this past Friday, but he's proven to himself he's capable of doing more than throwing hands, he will one hundred percent come back better because of that.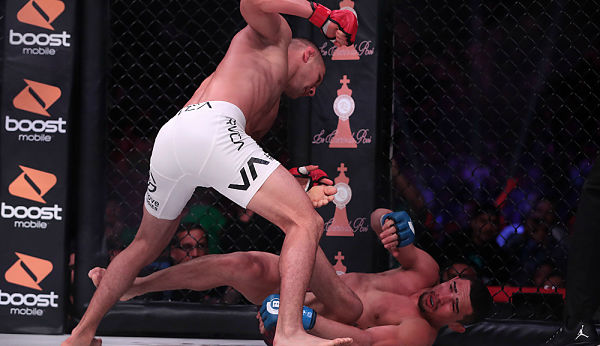 Don't give up Aaron, you're a stud man. You and I were born on the same day and year, I know you have time to become the best, and I really do believe that you will. Just don't stop and stay with a good camp, sharpen your mindset and fight IQ and you'll be unstoppable, trust me buddy. I've seen many of the biggest talents in this sport become wasted talents and it makes me sad, I know you can be more.
Don't worry about what the haters, or most MMA fans say, most of them have no idea what it's like and you know it. You'll achieve greatness, just work on not swarming when you see red, and work on mixing up your attack and you'll be a legend in combat sports.