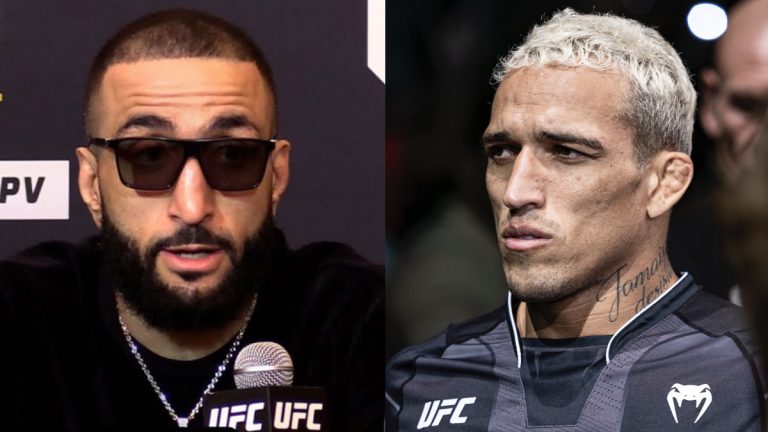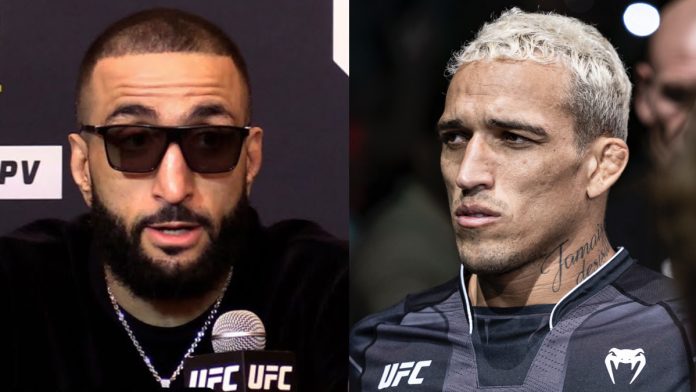 Belal Muhammad believes something is fishy about Charles Oliveira's injury that led to his withdrawal from UFC 294.
Oliveira pulled out of his scheduled lightweight title rematch against Makhachev due to a training injury, specifically, a cut near his eye that required a few stitches. Stepping in as a short-notice replacement is Alexander Volkanovski, who previously clashed with the Dagestani at UFC 284, where the champion successfully defended his title by a thin margin.
The rematch is set to take place in Abu Dhabi, where Makhachev beat Oliveira to win the vacant belt at UFC 280. The Brazilian wasn't too happy about the venue, and Muhammad speculates that the UFC's submission king might have had intentions to pull out of the fight right from the outset.
"Charles got what he wanted. He is not fighting in Abu Dhabi," Muhammad said. "As a fighter, you understand the game, right? The training is the hardest part. But, the biggest fight of your life, the biggest rematch of your life, you get a cut 10 days before the fight on your eyebrow? Like, who are you training with, bro?
"Anthony Pettis, before his fight with Dustin Poirier, one week before, he got split open… The world didn't know about it. Anthony got it surgically repaired, stitched up. It opened up in the fight, but he still went in there and fought. To me, Charles never wanted to go to Abu Dhabi. He never wanted to fight in enemy territory… Do I say he did it purposefully? Who knows? But he chose not to fight."
Do you agree with Belal Muhammad?