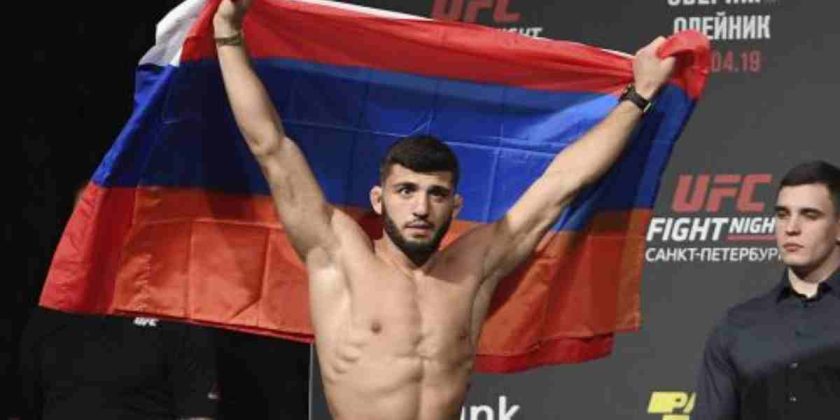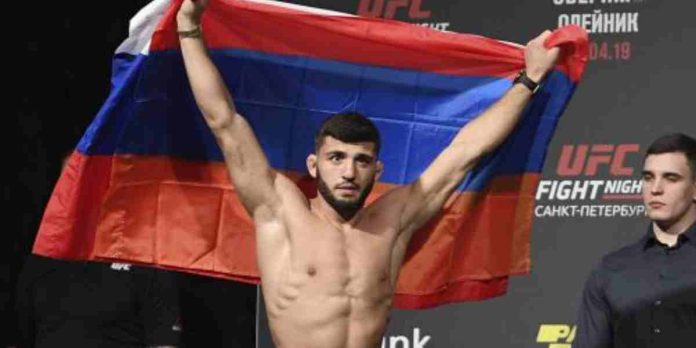 Arman Tsarukyan believes Michael Chandler, Dustin Poirier and Justin Gaethje don't deserve a place in the UFC lightweight top 15.
Tsarukyan is looking to bounce back into winning ways against Damir Ismagulov this weekend at UFC Vegas 66 after losing a closely contested fight to Mateusz Gamrot at UFC Vegas 57. The Armenian-Russian is one of the highly rated prospects in the lightweight division, and despite sitting at the number nine spot in the rankings, he isn't getting the opportunity to fight contenders ranked above him, including Chandler, Poirier, and Gaethje.
Arman Tsarukyan Lashes Out At Lightweight Top 5
Speaking to Hardcore MMA (as transcribed by MMA News), Tsarukyan lashed out at Chandler, Poirier and Gaethje for not fighting up and coming contenders and went as far as saying that all three of them should retire.
"They all should retire," Tsarukyan said. "I mean Chandler, Poirier and Gaethje. They should be taken off top 15, they only fight each other and no one else. They don't want to fight anyone else. I don't like this trio. Chandler really sucks. He won't be able to do anything against Islam. He fought like an idiot against Gaethje. He is a wrestler and tries to brawl for some reason. He doesn't make sense, old and better retire."
Tsarukyan also gave his thoughts on Charles Oliveira's performance against Islam Makhachev at UFC 280, saying the Brazilian "sucked everywhere" and that he is going to end up like Tony Ferguson, who is 0-5 in his last five fights.
"As for Oliveira, I didn't expect him to lose that way," Tsarukyan said. "I expected him to have better striking, but he sucked everywhere. I feel like Oliveira is gonna end up like Tony Ferguson. He's a good fighter, but it's time for him to move down the rankings as well. It's time for the next generation."
Do you agree with Arman Tsarukyan?