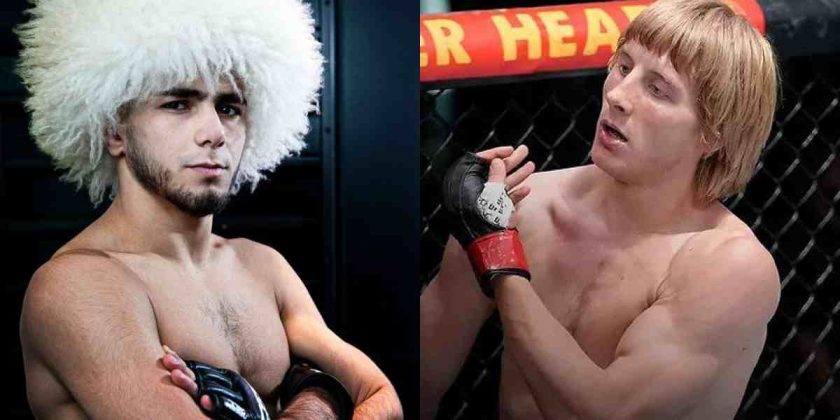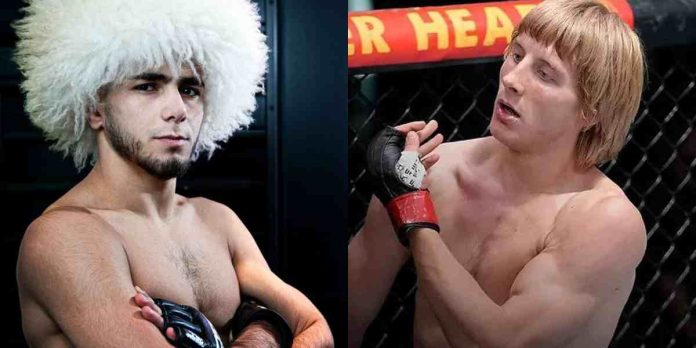 Muhammad Mokaev doesn't appreciate the media promoting a "bulls***" guy like Paddy Pimblett.
Mokaev and Pimblett both scored impressive wins in their respective fights at UFC London. The Dagestan-born Brit scored a comfortable unanimous decision victory against Charles Johnson, and set a record for the most takedowns in UFC flyweight history. 'The Baddy' shined the brightest as he scored a third straight finish after choking out Jordan Leavitt in the second round.
Muhammad Mokaev On Paddy Pimblett
'The Punisher' wasn't pleased with the attention Pimblett received during the fight week and complained during the UFC London post-fight press conference (as transcribed by MMAFighting) that the media were promoting the wrong person.
"There's so many guys that don't get a lot of media attention that should get it," Mokaev said. "Example, Arnold Allen. It's Leon Edwards. It's Tom Aspinall. Nathaniel Wood. These guys are amazing, good examples. I don't disrespect the media, but you give a bulls*** guy like Paddy Pimblett attention.
"These guys never reach the top 15. Like, realistically, [if you understand MMA] he'll never reach it. I don't think he's a great role model for young guys. Please follow Tom Aspinall, Arnold Allen, Leon Edwards, real men inside the cage and outside the cage. I'm proud to be on the same card as a man like Tom Aspinall."
Mokaev went as far as calling Pimblett an "animal" for the way he carries himself.
"This guy pulls his pants down (during the UFC London weigh in)," Mokaev said. "A man doesn't do this. Women don't do this stuff. Pulls his pants down, get fat, drink beer, like animal. Men in Liverpool, I know real Scouse people, they don't do stuff like this. This guy is just too much. I'm not a hater, I just want to see a newer generation follow real men. If you talk about UK guys, there's Tom Aspinall. There's Arnold Allen. Leon Edwards. Men of the world, of what they're doing, they will back you up.
"Not this guy, walk behind security when he sees a camera then he's like a real guy, but when there's no camera he's hiding. I see this. I know this energy. I'm not some kid like, 'Everybody push me to the cage, go fight please.' I grew up crazy too."
Who do you think Muhammad Mokaev and Paddy Pimblett should fight next?