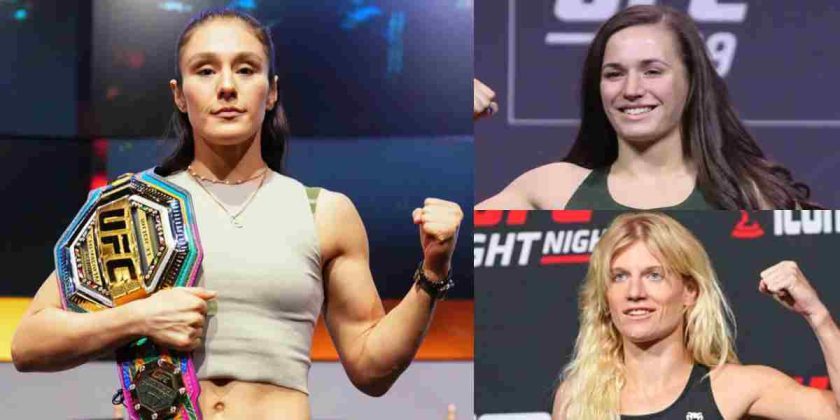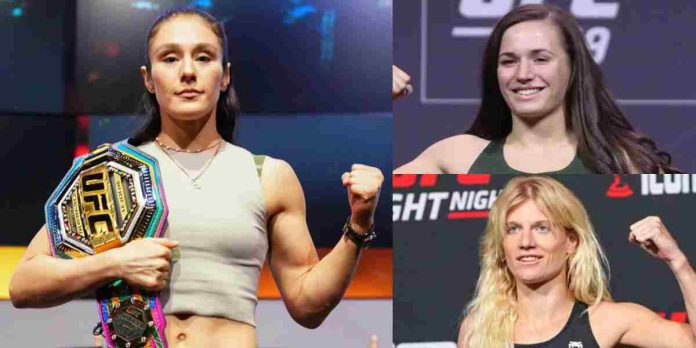 UFC flyweight champion Alexa Grasso prefers to fight a fresh challenge instead of locking horns with Valentina Shevchenko for the third time.
Grasso successfully retained her flyweight title against Shevchenko at Noche UFC thanks to a split draw, which was a direct result of a controversial 10-8 fifth-round score in favor of the Mexican. Shevchenko wants an immediate rematch since she feels the scorecard was unfair.
Although Grasso doesn't mind a third showdown with Shevchenko, she believes a third fight would hold up the division, especially when there are two frontrunners to fight for the belt.
"A trilogy with Shevchenko? It's an interesting question," Grasso said. "I wouldn't like to stop the division," Grasso told the media. "You know, there's a lot of girls fighting a lot, you know, to have this opportunity like I did. So I don't want to stop it…It all depends on the UFC. If they want a trilogy, let's do this. If not, I would like to give an opportunity to another girl. I know how it is to be fighting all the time and to wait for your spot, and I wouldn't like to stop just the division."
The two flyweight contenders who believe they deserve to fight for the belt are Manon Fiorot and Erin Blanchfield.
When asked whether she'd like to fight one of the two, Grasso responded positively.
"Well, I'm really happy they're both doing amazing," Grasso said. "I have to talk with my coaches, my manager, and also with the UFC, but definitely, I would like to fight with a new contender if that's the next step. And yeah, it's gonna be an amazing fight."
Valentina Shevchenko, Manon Fiorot or Erin Blanchfield, who do you think Alexa Grasso should fight next?