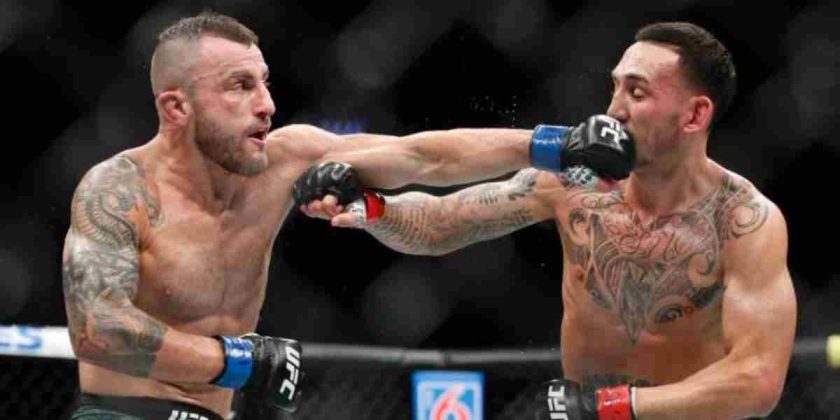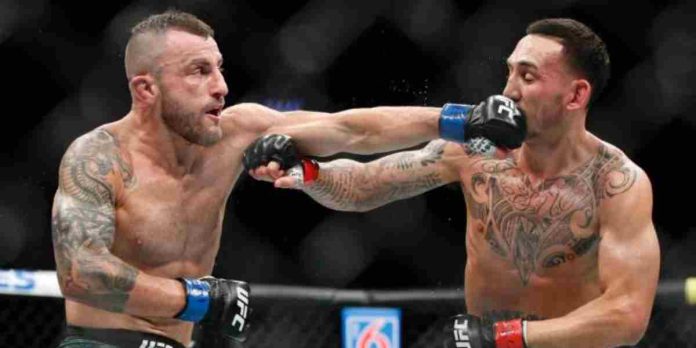 Alex Volkanovski believes he's on another level compared to everyone else in the featherweight division, including former champ Max Holloway.
Volkanovski is 3-0 against Holloway. Their first fight was a closely contested one, where the Aussie beat his arch-rival to win the title. Their rematch was controversial as many believe 'Blessed' won the fight. The third fight between the two wasn't close however as 'The Great' dominated his opponent and earned a comfortable decision victory at UFC 276, putting an end to their rivalry in a convincing style.
Alex Volkanovski On Max Holloway
In a recent interview with The All Star (as transcribed by BJPenn.com), Volkanovski said that despite his dominant win over Holloway, he doesn't think his counterpart has gone downhill. It's just that he is fighting on a different level compared to everyone else in the division.  
"I still think he was a great champ," Volkanovski said. "I still think he's a great fighter, and I still think he beats most of the top guys, anyway. We've got a very strong division, a lot of guys that are coming up. And obviously, through watching me fight and watching some of the top guys fight, everyone's going to start evolving more and more and more.
"So I feel like you're going to start seeing these other guys that are rising up, really start to get up there, anyway. But I still think Max – it wasn't Max went down, it was just I literally had him figured out and I just went to another level – especially my confidence and things like that. I think that's what it was more about. I think he makes a very hard fight for anyone in our division."
Do you agree with Alex Volkanovski?