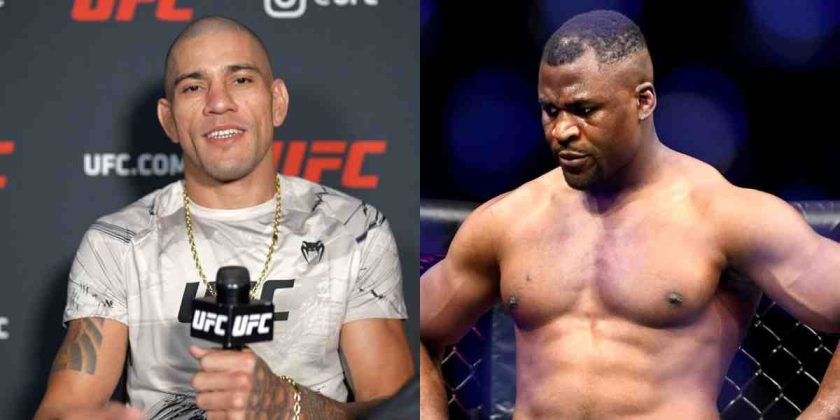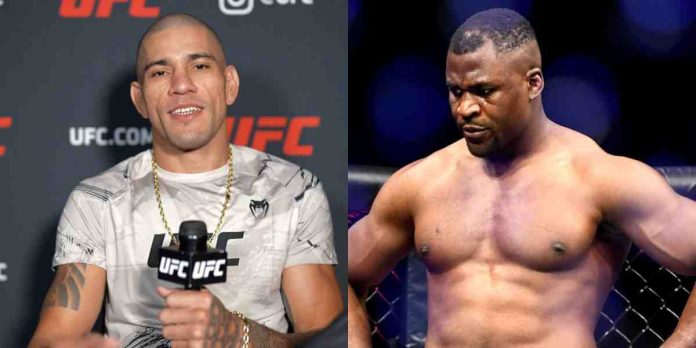 Alex Pereira has warned former UFC heavyweight champion Francis Ngannou against fighting Tyson Fury in a boxing ring.
Ngannou parted ways with the UFC in January, turning down a contract that would have made him the highest-paid heavyweight in the promotion's history. The Cameroonian was offered a whopping eight-million dollars to fight Jon Jones, but he still wasn't happy with the money, which has many speculating that he may have bigger offers from the world of boxing.
A few days after his UFC exit, Fury said that he'd fight Ngannou in a special rules bout if his fight against Oleksandr Usyk doesn't come to fruition. Deontay Wilder has also proposed a two-fight package for 'The Predator', with one boxing match and an MMA fight.
Ngannou is confident of his chances against some of the best heavyweight boxers on the planet.
Alex Pereira On Francis Ngannou
In a recent interview with MMA Fighting however, Pereira said that he believes Ngannou would make a huge mistake if he fights the likes of Tyson Fury without taking up a few tune-up boxing fights.
"It depends if he's fighting the elite," Pereira said. "(Boxing against) Tyson is hard. It's suicide… There are other guys for him to start. (He can go) one step at a time. If he really wants to fight those guys, then he's just thinking about the money. I don't know if that's the case. But to say 'I'm going there because I want to become champion,' that's hard. (Boxing) someone who can defend from his punches, (Ngannou) would get tired.
"I'll give you a dumb example: If you ask someone who's never trained in his life to go against someone experienced and tell him to hit as hard as he can to knock him out, he'll gas out in three minutes, and then one weak punch will knock him out since he has no defence anymore and can barely stand still. To me, knowing how to defend yourself is the most important thing.
Do you agree with Alex Pereira?