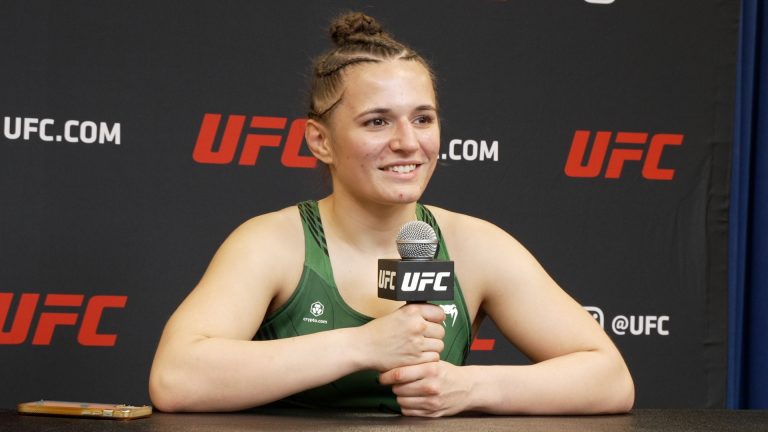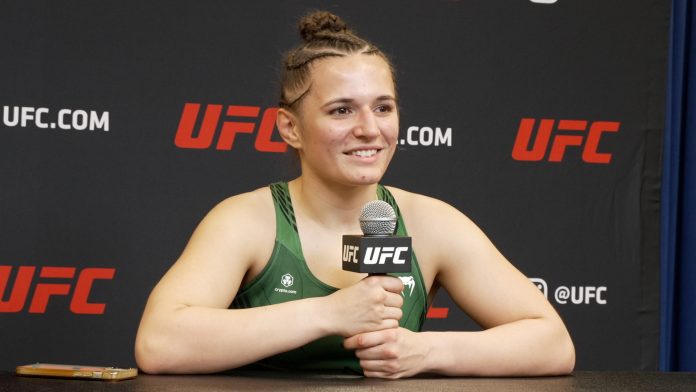 Erin Blanchfield passed the toughest test of her MMA career against former strawweight champion and flyweight title contender Jessica Andrade with flying colours.
Blanchield was expected to face Taila Santos at UFC Vegas 69 this past weekend, but the Brazilian refused to fight without her husband, who was denied a visa. Andrade, who many thought would be a major step up in competition, stepped in on short notice to face the rising flyweight contender. Contrary to the popular belief that 'Bate Estaca' had the edge in striking, the American picked her apart on the feet in the first round, before finishing her by submission in the second.
Erin Blanchfield On Jessica Andrade
Speaking to the media after the biggest win of her career (as transcribed by MMA Fighting), Blanchfield explained why she decided to fight Andrade.
"I got a call from my manager that Taila's husband was unable to get a visa, and she basically wasn't going to fight if he couldn't come, but Jessica Andrade was already willing to take the fight," Blanchfield said. "I was, 'OK perfect.' I still wanted to fight. I'm down to fight whoever. We just made that up super quickly. I told my manager over the phone right away that I was good to go. He was like, 'Do you want to talk to your coaches?' And I will, but I know I'm taking this fight anyway. Because I know my coaches understand, too, they know I can beat anybody.
"There was no, 'Do we want to take this? Do we not?' No, we want to fight. I've been preparing for a fight, and I want that main event spot. I want to move up, so no hesitation."
Do you think Erin Blanchfield deserves to fight for the flyweight title after her win over Jessica Andrade?