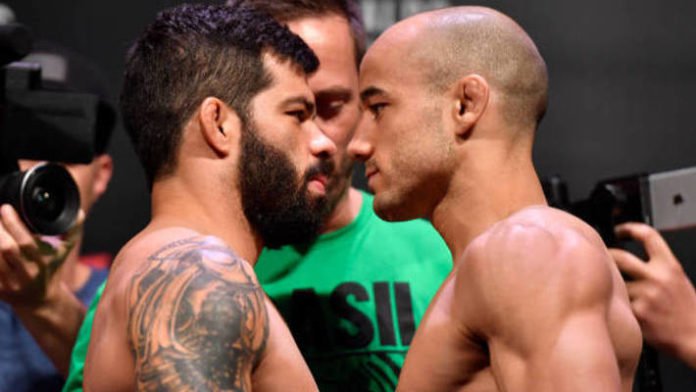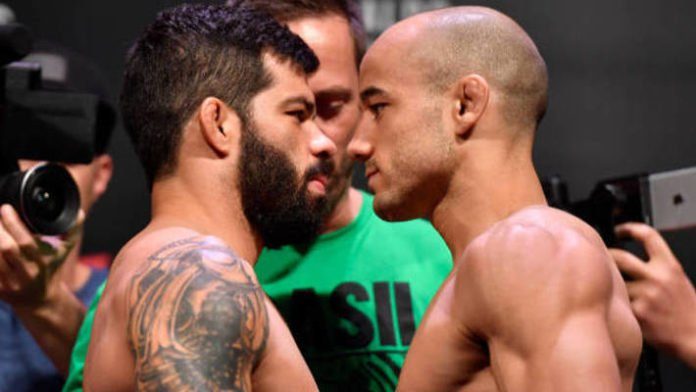 UFC Fight Night 144 takes place this weekend and is headlined by a re-match between Raphael Assuncao and Marlon Moraes and MMABetz has you covered with this main event preview.
Assuncao will be desperate to finally get that Bantamweight shot and will have an opportunity to do so if he can dispatch Moraes in a rematch of their UFC 212 bout.
Assuncao's strength is his intuitive and powerful counter-striking, which combined with his excellent wrestling skills make him a difficult opponent for anyone. Moraes struggled in his previous contest versus Assuncao and could well do so again, despite improving exponentially as a fighter over the past few years.
Moraes is an excellent striker and is well adept at brutally finishing his opponents. However, surely that ability will be counteracted by an expert counter puncher, who has a far superior defensive game.
This fight therefore is likely to go much the same way as the first one with Assuncao having his hand raised in victory, likely via Decision.
It should be an entertaining affair nevertheless. Will the 36 year old subsequently get the title shot versus incumbent, TJ Dillashaw?
One has to wonder whether Henry Cejudo's surprise win over Dillashaw has put him in line for a shot at the Bantamweight belt first. If that's the case, that would be a shame as Assuncao has missed out on that shot several times in the past due to bad timing as injuries scuppered a title fight at UFC 173.
Whatever the future for Assuncao post-UFC Fight Night 144, the smart money has to be on him defeating Moraes once again at the event itself.