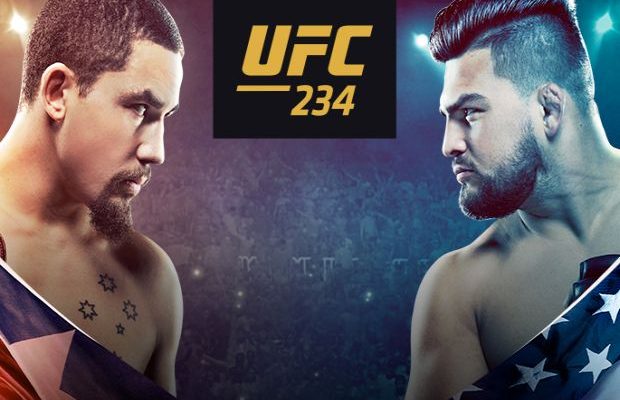 MMABetz is back with your predictions and betting tips for UFC 234. The event takes place from Melbourne, Australia on February 10, 2019 and boasts a main event title bout between Middleweight Champion between hometown favourite, Robert Whittaker and his challenger, Kelvin Gastelum. So, who will win?
Let's get down to business.
Middleweight Title: Robert Whittaker (-250 F) vs Kelvin Gastelum (+200 U)
The champion has won his past nine fights and has not tasted defeat since 2014. His challenger has no such grand winning streak to boast about but has been impressive in his last two bouts, effectively retiring former Middleweight Champion, Michael Bisping at Fight Night 122 in November 2017 and former contender, Ronaldo Souza at UFC 224 last year.
He has the credentials to cause Whittaker problems no doubt. However, can he realistically get the job done?
It's not an impossibility. Gastelum is a dangerous striker and will force the pace. His punching power is far superior to Whittaker's even if his conditioning isn't.
It seems clear that the challenger's best chances are to chase an early knockout. If he can dictate his own pace, then Whittaker may have a tough round or two to overcome.
With that being said, Whittaker is one of the finest pound for pound fighters in the UFC and likely does not get the respect or recognition he deserves.
He is a very controlled fighter and one would expect him to be able to maintain a safe distance from Gastelum's dangerous strikes. That would nullify his opponent's best chance of defeating him.
He has also shown in previous bouts against top line strikers that he can withstand assaults and still find a way to win. See his bouts with Ronaldo Souza and Yoel Romero as proof of that.
The nagging doubt on whether Whittaker can perform the same trick on Gastelum is his health. He sustained significant damage in his recent bouts and if Gastelum was to unload on him early, he may not get the opportunity to employ his rather larger bag of tricks on his challenger.
When looking at the bout through those eyes, the winner becomes less clear. However, logic dictates that Whittaker should win, but the betting odds are wider than they might be for this one.
Prediction: Robert Whittaker via Decision
Although the smart money lies with Whittaker, I would always advocate a punt on a dangerous striker such as Gastelum. It only takes one well timed strike to make a mockery of Whittaker's game plan and approach. A low level bet at odds of +200 would make for a decent return. I think it's worth a shot.
Betting Tip: Kelvin Gastelum
---
More MMA betting tips
---