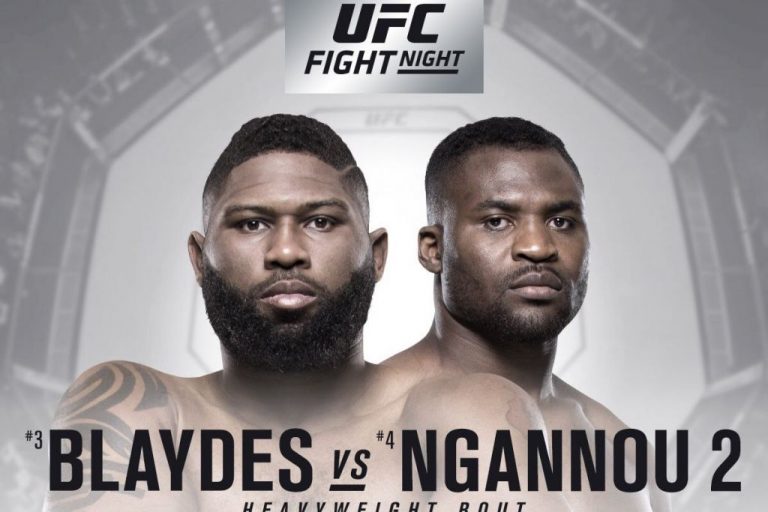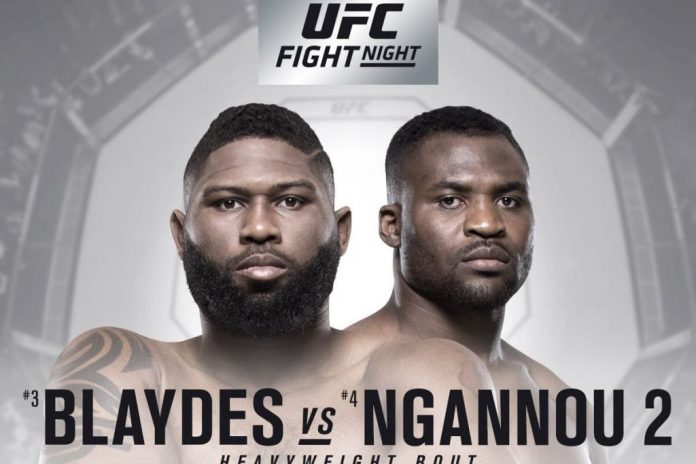 Heavyweight: Curtis Blaydes (-200 F) vs Francis Ngannou (+170 U)
An interesting contest in the Heavyweight division. It is a must win for Francis Ngannou who had lost his past two fights versus Stipe Miocic (for the Heavyweight title) and Derrick Lewis. A loss to Blaydes could well end his UFC career.
In Ngannou's favour, he defeated Blaydes in their previous encounter, back in 2016 via Stoppage and will be hoping to repeat that feat.
But can he?
Blaydes has hit his stride since that loss, his reverse to Ngannou, remaining the only defeat of his entire career. He has bested Alistair Overeem, Mark Hunt and Alexey Oleynik in impressive wins of late and his ground game and mount performances are truly devastating. Expect him to avenge his only career loss.
Prediction: Curtis Blaydes via TKO
There is no way Ngannou wins this. He is a fighter in the decline and Blaydes may well be the next Heavyweight title contender if he is victorious here. In 2018, he is superior in every way to his opponent.
Betting Tip: Curtis Blaydes
Heavyweight: Alistair Overeem (+105 U) vs Sergey Pavlovich (-125 F)
MMA legend, Alistair Overeem attempts to put his career back on track after losing to both of the event's headliners in his past two contests.
For Sergey Pavlovich, he has an incredible opportunity to knock off a massive name and make his mark in his UFC debut. However, one can't help but feel as if this fight has come too soon for him.
His style is very deliberate and Overeem should be able to defend resolutely while using his jab to do enough damage to yield a points victory. This one should go all the way to a decision.
Prediction: Alistair Overeem via Decision
Due to his consecutive losses, the bookmakers have made Overeem the underdog. Therefore, he is a very good price for a bout that he should win. A real opportunity to back a winner here.
Betting Tip: Alistair Overeem 
Bantamweight: Song Yadong (-335 F) vs Vince Morales (+275 U)
Yadong Song is China's hottest prospect right now and in front of his homeland will receive a hero's welcome. He has an excellent all round striking and grappling game with excellent cardiovascular conditioning.
Vince Morales is unlikely to provide significant competition and is such a huge underdog for a reason.
Very difficult to see anything other than a convincing Yadong victory in this one.
Prediction: Yadong Song via knockout
There will be no upsets in this one.
Betting Tip: Yadong Song
Welterweight: Li Jingliang (-145 F) vs David Zawada (+125 U)
This is an interesting clash. Both men have similar styles, liking to take their opponents to the mat and unleash in the mount. Due to that fact, one has to wonder whether both will try a different approach in this one.
Jingliang has the edge when it comes to striking as he is by far the more threatening hitter but Zawada has the reach advantage. It is almost impossible to call.
Prediction: Li Jingliang via Decision
Although the bookie's have Jingliang as the favourite, this one is truly 50/50. Therefore, Zawada is a very attractive bet and could be a money maker.
Betting Tip: David Zawada
---
More MMA betting tips
---