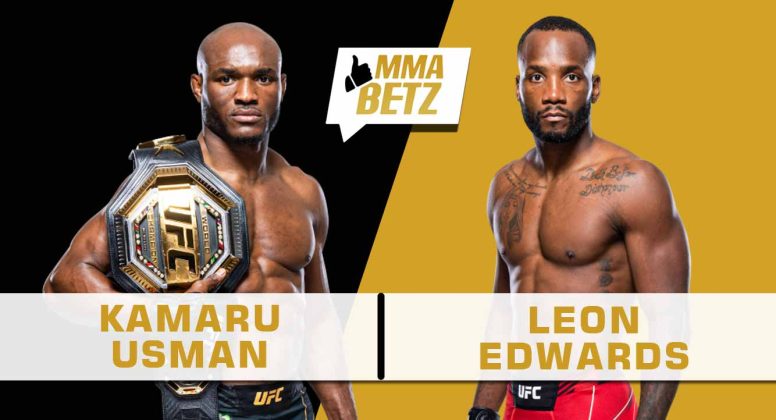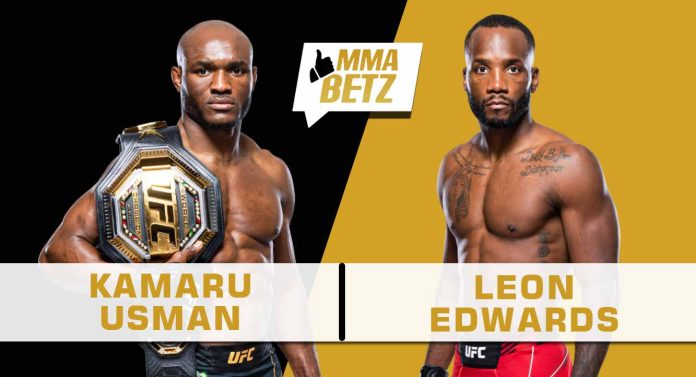 UFC 278 goes down this weekend at Vivint Arena in Salt Lake City. In the main event, Kamaru Usman puts his welterweight title on the line against Leon Edwards.
In their first fight in 2015, Usman secured a unanimous decision victory by utilising his wrestling to neutralise his opponent's threat on the feet. Edwards has improved tremendously since then, winning all but one of his last 10 fights, which ended in a no contest due to an accidental eye poke.
UFC 278: Usman vs Edwards Analysis And Prediction
Usman hasn't lost in the UFC and he will do his absolute best to hold onto his perfect record. He's one of the best wrestlers in the promotion and is constantly improving his striking. Edwards is a striking specialist, who has improved his grappling to a great extent over the past few years, and is arguably the champion's toughest test right now. The odds are heavily in favour of Usman, and that's not surprising, given his recent run of form. But the fight is a lot tougher for him than what the odds suggest.
Edwards is very crisp on the feet, and as much as Usman has improved, his opponent is better technically. Edwards also has more tools and his southpaw stance will interrupt Usman's looping shots. Wrestling will be the champion's bread and butter in this fight. He will try to take the fight to the mat, but even if he fails to land takedowns, he can catch his rival off guard with level changes and feints. Usman is relentless with his wrestling and stopping him will need a huge effort from Edwards.
A major concern for Usman in this fight will be the wear-and-tear on his body. He's been fighting consistently over the last three years, and is coming off injuries, whereas Edwards is younger and well-rested.
Statistically, Usman has the edge in offence as he lands close to five significant strikes per minute on average, whereas Edwards lands close to three. Edwards is better defensively as he absorbs a little over two significant strikes per minute on average, whereas Usman absorbs over two and a half. Usman lands three takedowns per 15 minutes and has decent takedown accuracy. Edwards isn't bad either as he secures one-and-a-half takedowns per 15 minutes with decent accuracy as well.
If Usman is able to land his takedowns, he will smother Edwards for five rounds to retain his title, but expect Edwards to defend the takedowns and outstrike Usman to pull off the upset.
Prediction: Leon Edwards by decision
Betting Odds:
Kamaru Usman (-360)
Leon Edwards (+295)
Who do you think will win the UFC welterweight title fight between Kamaru Usman and Leon Edwards?