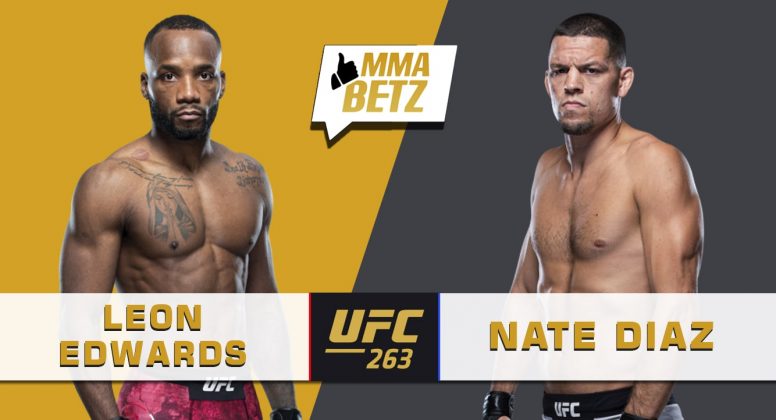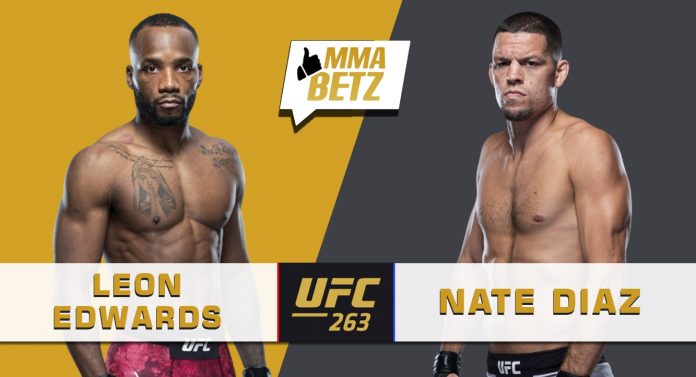 UFC 263 goes down this weekend at the Gila River Arena in Glendale, Arizona. In the first-ever non-title, non-main event five-round fight in UFC history, top-five welterweight contender Leon Edwards returns to the Octagon against Nate Diaz.
From scrapped fights with Tyron Woodley and Khamzat Chimaev, to his most recent bout against Belal Muhammad ending in a no-contest due to accidental eye pokes at UFC Vegas 21, Edwards has been extremely unlucky in the past couple of years. He will look to turn things around against Diaz though, who hasn't fought since his TKO loss to Jorge Masvidal at UFC 245.
Analysis And Prediction
Edwards is one of the most technically gifted fighters on the UFC roster. His composure and excellent management of range allow him to control his fights and punish his opponents. He's also very agile and fast, and Diaz will surely have problems keeping up with him, especially as the fight progresses.
Diaz is one of the most exciting fighters in all of MMA, and he constantly pressures his opponents on the feet. The Stockton native is also very durable, which allows him a great degree of freedom to attack his opponents without worrying about the consequences as much. However, he's slowed down considerably at 36 years old.
Statistically, Edwards is behind Diaz in the striking department, as he throws 2.56 significant strikes per minute on average, while Nate lands 4.6 significant strikes per minute. 'Rocky' is better defensively as he absorbs merely 2 significant strikes per minute on average, compared to 3.82 of Diaz.
Edwards is offensively very smart, and defensively very compact, while Diaz loves slugfests. He'll be hoping for a slugfest at UFC 263 too. However, with a five-inch advantage in leg reach, we should expect the Birmingham native to maintain a safe distance, and chop up Diaz's legs, before picking him apart with punches.
When it comes to grappling, Diaz does have better credentials, but Edwards is also a remarkably good wrestler in his own right, and has nasty elbows from top position. He's also the younger and stronger fighter, and should be able to neutralise the American's submission threat on the ground, and land mean shots, if the fight ends up there.
All in all, Edwards is a tough comeback fight for Diaz, and he should get his hand raised on the night.
Prediction: Leon Edwards by decision
Betting Odds
Leon Edwards (-550)
Nate Diaz (+365)
Who do you think wins the welterweight bout between Leon Edwards and Nate Diaz at UFC 263?
See also: