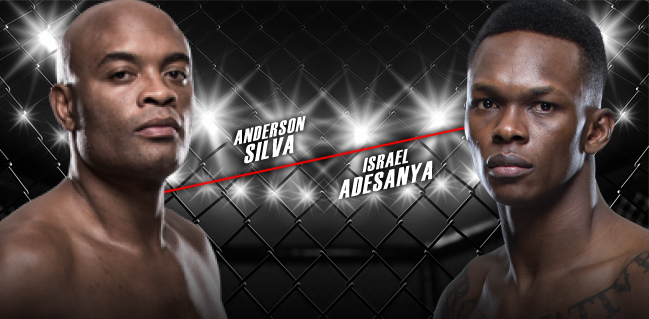 MMABetz is back with your predictions and betting tips for UFC 234. The event takes place from Melbourne, Australia on February 10, 2019 and boasts a co-headline match-up Middleweight legend, Anderson Silva and unbeaten prodigy, Israel Adesanya.
So, who will win? Let's get down to business.
Middleweight: Anderson Silva (+280 U) vs Israel Adesanya (-400 F)
It isn't often in Anderson Silva's career that he has experienced heading into a fight as such a heavy underdog however that is precisely the case here, as the longest reigning champion in UFC history steps into the Octagon for the first time in two years.
Silva has a chance to derail the title charge of one of the hottest commodities in MMA today. Can he do it?
Unlikely. Silva did taste victory in his last fight but that was a long time ago and was his first victory in five years. He is a faded force.
Add to that fact, that his opponent has won all 15 of his previous fights and stylistically is the worst kind of opponent for Silva, then the former Middleweight Champion has little chance in all honesty.
Adesanya is unlikely to be hit, due to his ability to control distance and Silva is unlikely to employ anything else other than a striking game via his long legs.
An expert counter puncher, that should play into Adesanya's hands. Expect him to land a head kick and follow up with a haymaker to put the legend down.
This won't go long. I'm sure of it.
Prediction: Israel Adesanya via Knockout
How does Silva win this one? I don't see a route to victory. The only way Adesanya loses this is if he defeats himself. There isn't much money to be made for a small stake on the favourite but he is as close to a banker as there is.
Betting Tip: Israel Adesanya