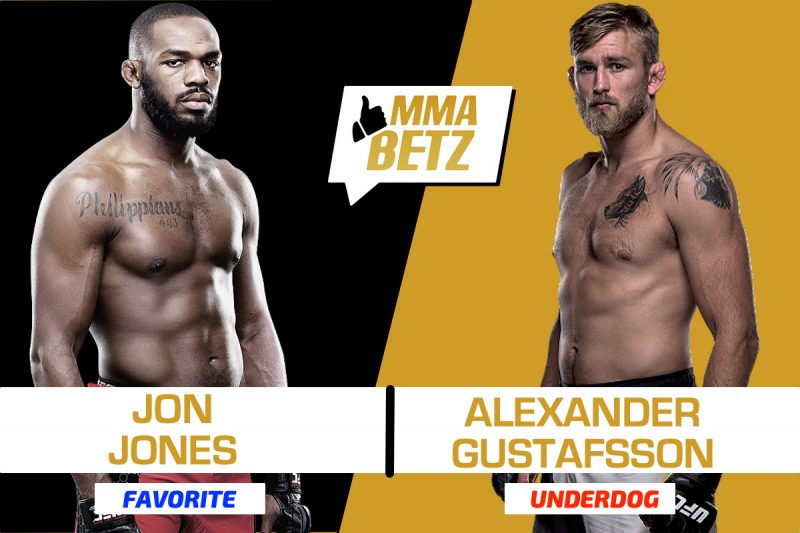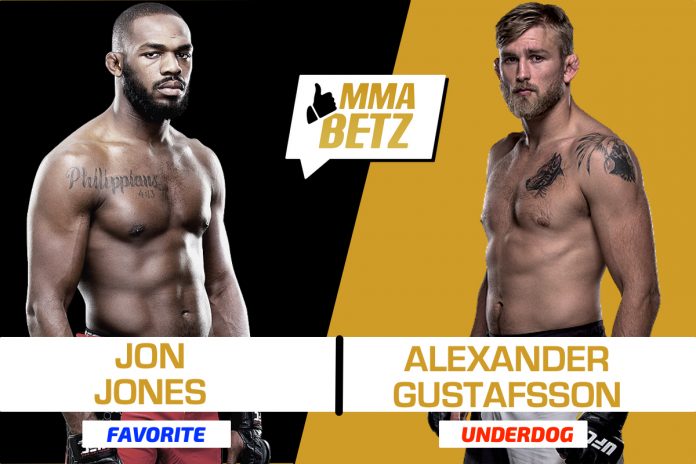 The UFC is back on pay per view with UFC 232 and MMABetz is here to cover you for predictions and betting tips for the main card.
Light Heavyweight Title: Jon Jones (-260 F) vs Alexander Gustafsson (+190 U) Oddsconverter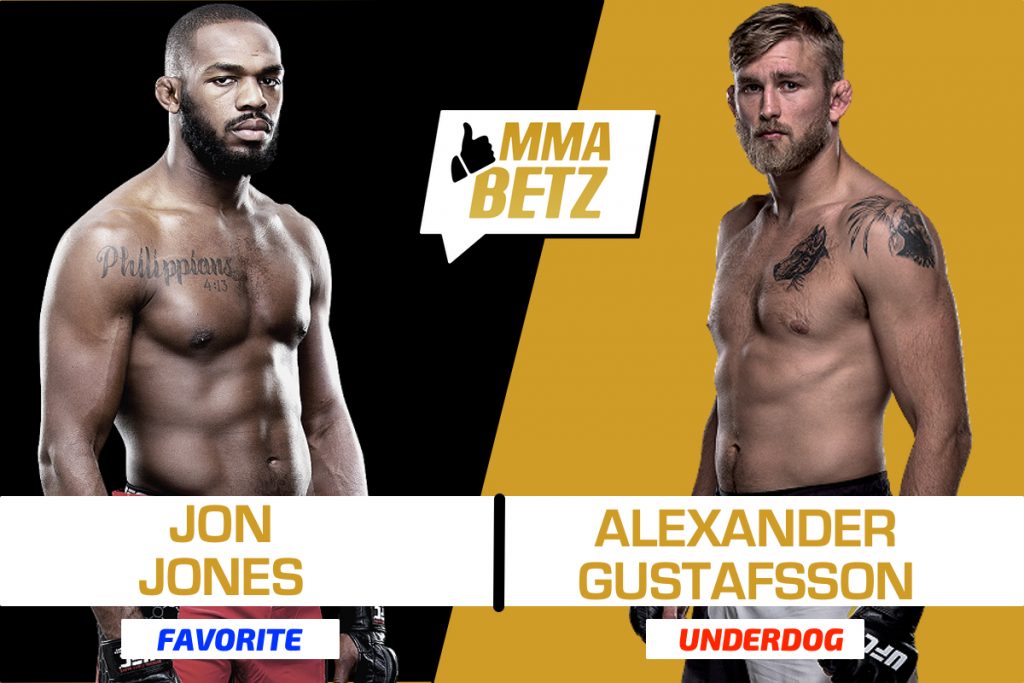 Well, due to suspension, Jon Jones has not fought since July of 2017 when he defeated current Light-Heavyweight and Heavyweight Champion, Daniel Cormier at UFC 214. However post fight, Jones once again tested positive for a banned substance and the result was overturned to a No Contest.
It is difficult to know therefore what shape Jones will show up in. However, this is not the first time Jones has returned from a lengthy suspension and there is no reason to expect he will suffer a second career loss and his first since 2009.
When Jones is not besieged by outside issues, he is perhaps one of if not the greatest fighters of all time.
Alexander Gustafsson, for his part has dropped three of his past six fights. He lost to Jones in their previous bout at UFC 165 and has been in middling form ever since. A Jones win could also earn him a trilogy fight with Cormier with the Heavyweight title at stake. That should be motivation enough for Jones to overcome the Swede this weekend.
Prediction: Jon Jones via Decision
Alexander Gustaffson was a tougher prospect for Jones at UFC 165 in 2013. That he lost handily then, does not bode well for his chances a half decade on when he has only won 50% of his past six contests. Expect a Jones win to be the only likely outcome.
Betting Tip: Jon Jones
Women's Featherweight Title: Cris Cyborg (-310 F) vs Amanda Nunes (+225 U) Oddsconverter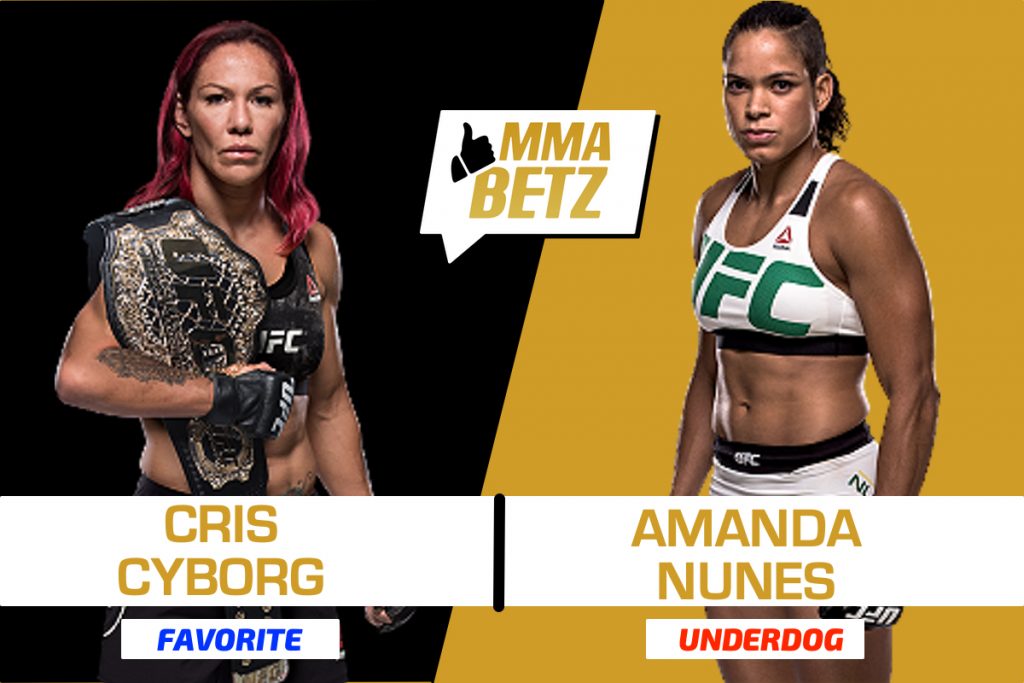 Finally Cris Cyborg gets the superfight she has been craving and has the opportunity to secure her legacy. Will she overcome Amanda Nunes and become the number one female fighter in the promotion?
Nunes is dropping weight and offers a very difficult test for Cyborg. One that surprisingly is not reflected in the betting lines.
However, despite her size, Nunes does not possess fearsome punching power and rarely knocks out her opponents. Add in the fact that she is vulnerable to takedowns and Cyborg should be able to edge this one.
Prediction: Cris Cyborg via Decision
This will be a tight contest and it is difficult to see how Nunes could win. Therefore, despite the attractive odds, I can't see past Cyborg to recommend a punt on Nunes.
Betting Tip: Cris Cyborg
Welterweight: Carlos Condit (+160 U) vs Michael Chiesa (-200 F) Oddsconverter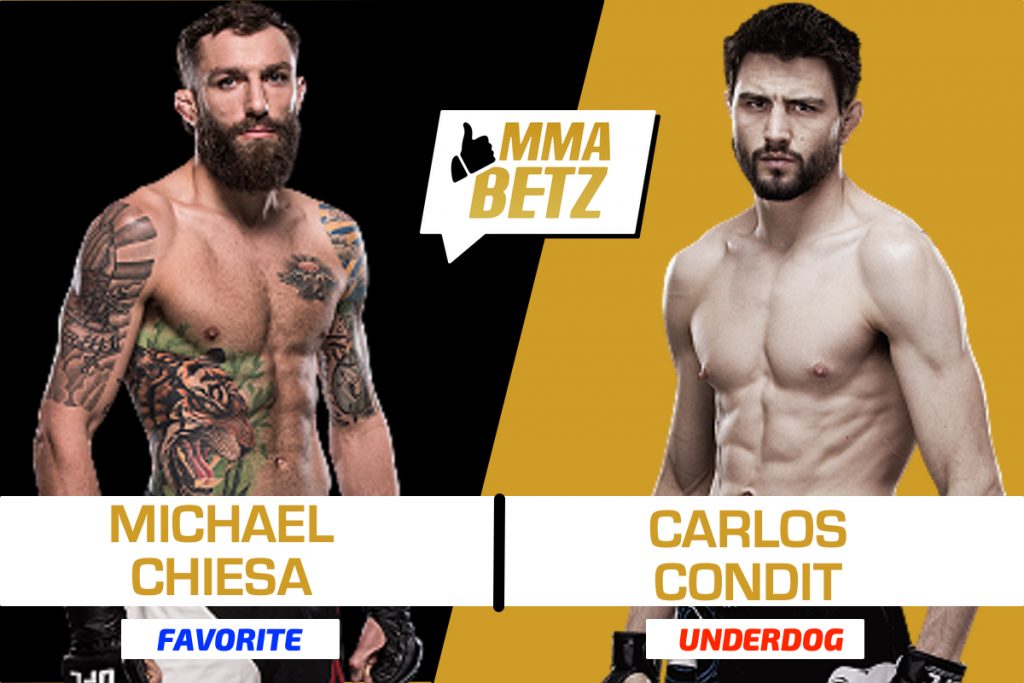 Does anyone expect Carlos Condit to win here? The Former WEC & Interim UFC Welterweight Champion is currently on a four fight losing streak across the past two years and his best days are long behind him.
He still has the skills to compete however and against another opponent he might have a chance but versus Michael Chiesa who has an excellent takedown and ground game, which Condit is historically poor at defending, it is impossible to see anything other than a decisive Chiesa victory.
Prediction: Michael Chiesa via TKO
There will be no shocks here. Chiesa will win decisively.
Betting Tip: Michael Chiesa
Light Heavyweight: Ilir Latifi (-160 F) vs Corey Anderson (+130 U) Oddsconverter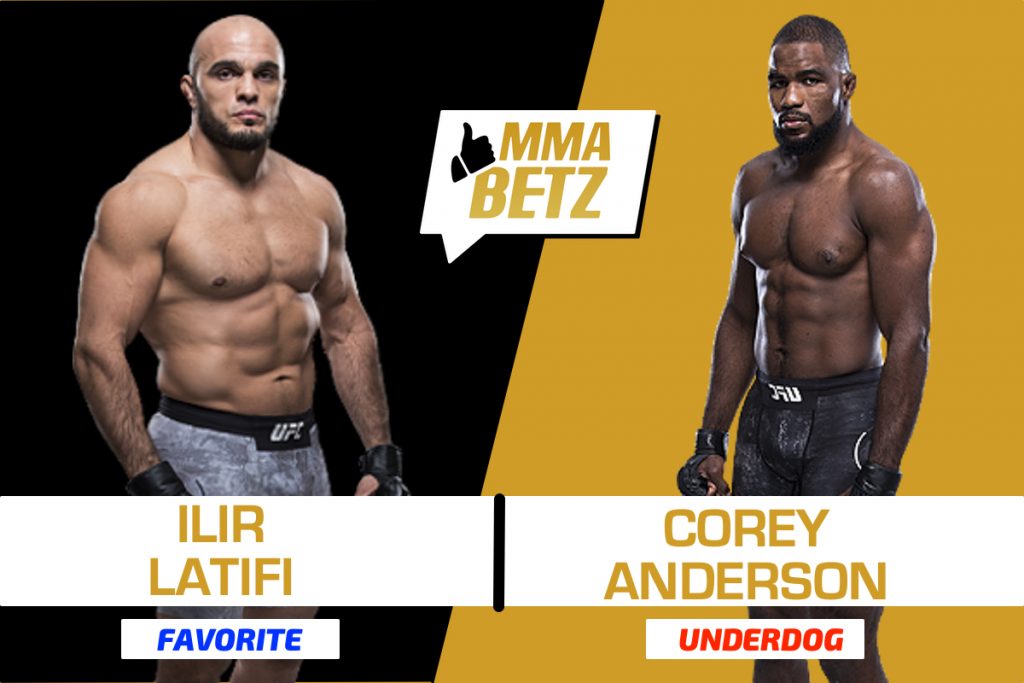 This is a battle with title implications in the Light-Heavyweight division. The winner could well face the victor in the main event.
Ilir Latifi is a good striker and has won five of his past six fights and is a stern test for Corey Anderson. However, Anderson is better and the former Ultimate Fighter Winner should have enough to overwhelm his more experienced opponent. Expect Anderson to take Latifi down to the mat and use his excellent ground game to earn a victory.
Prediction: Corey Anderson via Decision
This is the fight on the card where the underdog is a very realistic winner. There is a few quid to be made here.
Betting Tip: Corey Anderson
Featherweight: Chad Mendes (-155 F) vs Alexander Volkanovski (+125 U) Oddsconverter
A few years ago, Chad Mendes was one of the superstars of the Featherweight division. Losses to Jose Aldo and Conor McGregor, however hurt his standing and he was subsequently suspended for two years for a doping violation, only returning earlier this year with a win over Myles Jury.
Alexander Volkanovski has been on a real roll in his UFC career to date, winning all five of his fights inside the Octagon. However, he has never faced an opponent, the calibre of Mendes before. Despite that fact, I still back Volkanovski to win. He has fought far more often recently and has strong striking and wrestling skills.
Prediction: Alexander Volkanovski via Decision
It will be a tight one. Mendes was impressive versus Jury in his return fight but Volkanovski is a much bigger challenge and could well spring the upset.
Betting Tip: Alexander Volkanovski
Get a free $25 RISK-FREE bet and win some money by registering with the below links: