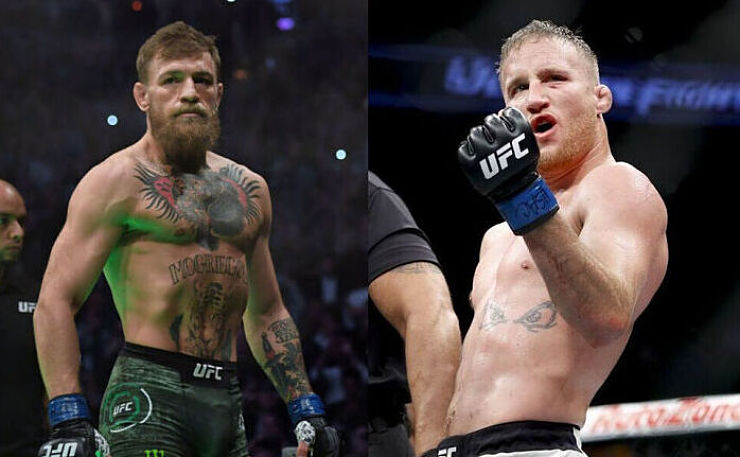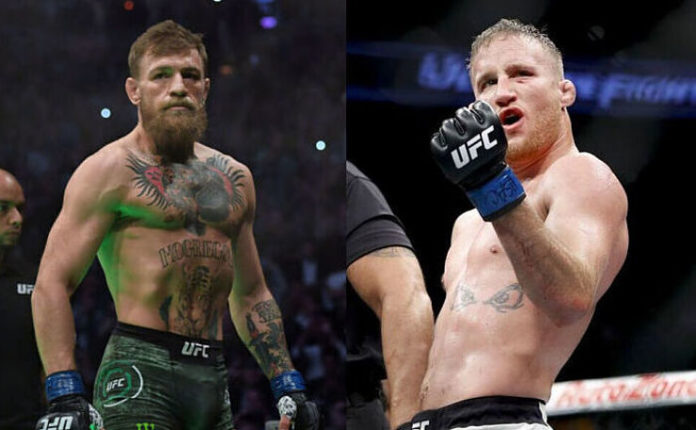 Since 'The Notorious' Conor McGregor returned to the octagon last month with a 40 second victory over Donald 'Cowboy' Cerrone, there's been speculation on who he'd fight next. It seemed there were three possible, plausible fits; Jorge Masvidal, Justin Gaethje, or a trilogy with Nate Diaz. It appears that we may get to see him against Gaethje, but at lightweight or welterweight? McGregor proposed the fight at 170 lbs not long after his victory over 'Cowboy', but will 'The Highlight' take the fight at 170 lbs considering he's a 155 lb fighter?
The odds have been released for this bout, and they're dead even, with each fighter at -110. This means you'd need to bet $110 on either fighter to win $100 with a win. These odds will continue to fluctuate until the fight happens, if it does, it hasn't been signed yet, this is just a rumor. Odds always change as the days go on leading up, but honestly, these are right around where they should be. This is such a closely matched fight, they're two of the very best you're going to see for a long time.
Conor McGregor (22-4) vs. Justin Gaethje (21-2)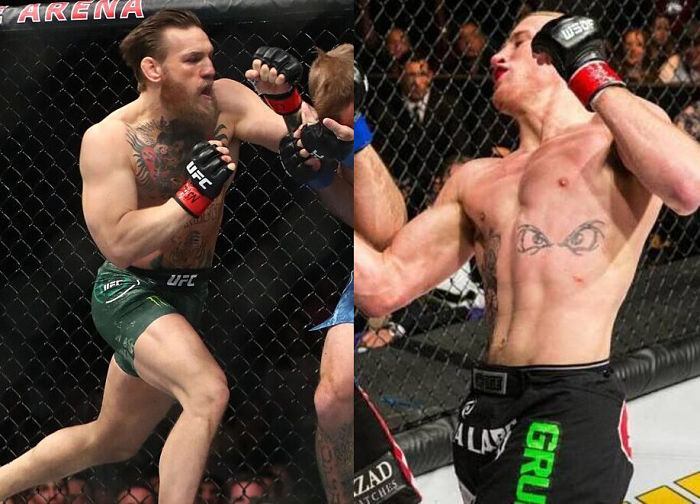 Between these two, they have a combined 43-6 record, and 37 of those wins are knockouts. That's right, 37 of their 43 combined wins are via knockout, McGregor with 19, and Gaethje with 18. They also each have one win by submission, both rear naked chokes, and each have two wins by decision. Gaethje brings some high level wrestling to the table, though it's doubtful he'd use it; on the contrary, McGregor has a BJJ brown belt, though it's also doubtful he'd use that.
Lightweight is certainly the deepest division there is in MMA today, and guys of this talent are the reason why. McGregor is the No. 3 ranked UFC lightweight fighter in the world, though Dustin Poirier is ranked at No. 2 and McGregor knocked him out in under two minutes, and Gaethje is ranked at No. 4. Now that Gaethje has lost a couple times, he's really tightened up his game, it's so much more refined than it was before. McGregor is also better than he's ever been.
It's truly special watching both of these men compete, they're both incredibly violent and entertaining. They're both so powerful, athletic, accurate, sharp, and focused. The power thing is interesting; McGregor's power comes from him being so precise, accurate, and his timing, while Gaethje's power comes from his natural ability to hit hard and his shot selection. It's not that McGregor can't hit hard or doesn't, but he turns his knuckles at just the right time, making his punches sting, while Gaethje's punches are thuds.
This would be an insanely epic fight between two of the best lightweights to ever do it! The former Cage Warriors two-weight champion and the former UFC two-weight champion Conor McGregor versus the six-time WSOF Lightweight Champion Justin Gaethje. Who would you bet on?