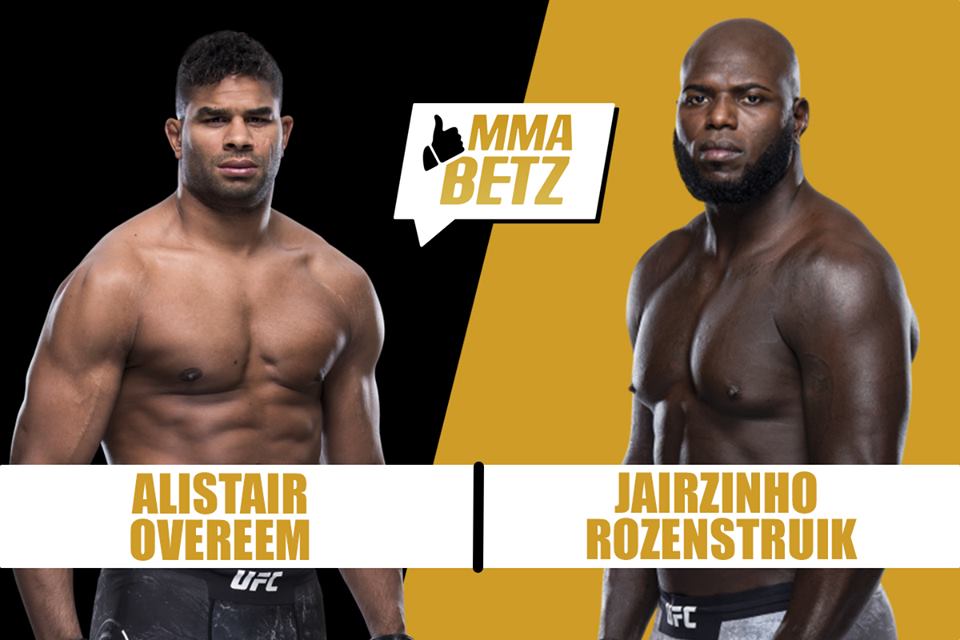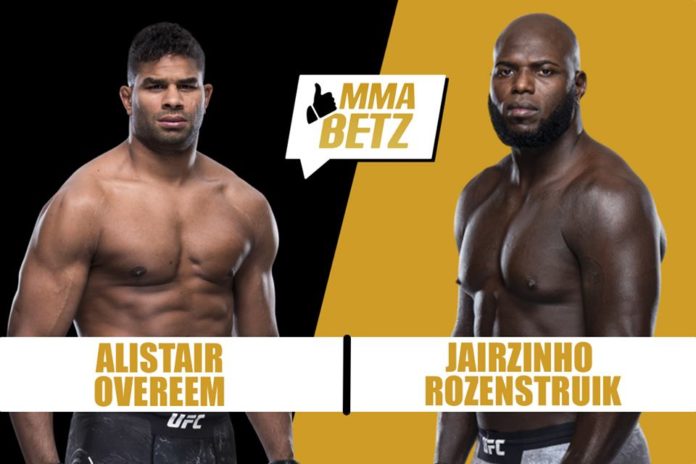 We have an incredible main event tomorrow night as former heavyweight kickboxing champions Alistair Overeem and Jairzinho Rozenstruik battle it out in the main event of UFC on ESPN 7. Of course, being a main event, this is scheduled for five rounds, though it's very doubtful it'll go that far. Hell, it's doubtful it'll make it past round one with the skill and power each of these men possess.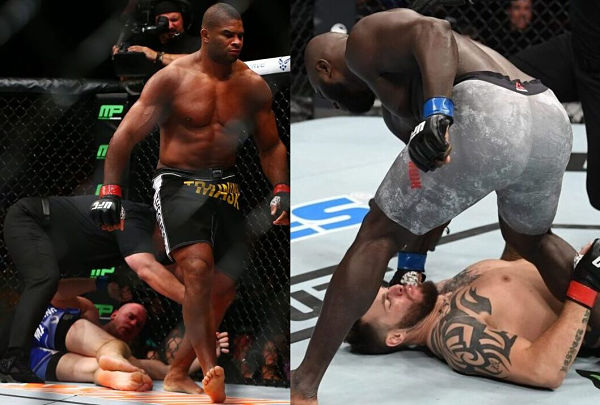 The odds for this bout are dead even, with each party at -115. This means you'd need to bet $115 on either fighter to win $100 with a win. With as hard as each of these two hit, with all the skills in each of their standup arsenals, and with each of them being a heavyweight, it makes all the sense in the world that this is a pick 'em fight.
This is a hard one to pick, all it takes is one shot in this division, and boom, it's over. This is such a great match up between a 31-year-old starting his MMA career, and a 39-year-old toward the end of his.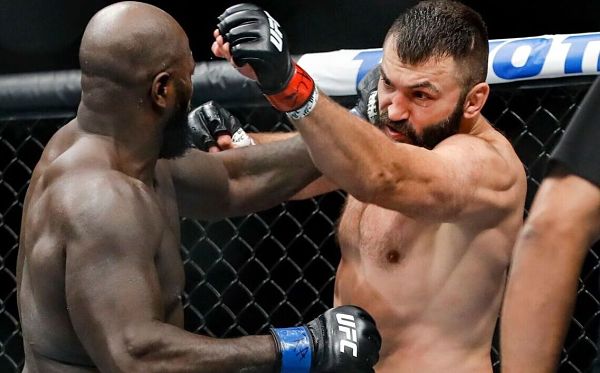 Each of these two have incredible finishing ratios, with Rozenstruik finishing eight of his nine professional fights, an 89% finish rate, and with Overeem finishing 40 of his 45 career wins, which surprisingly enough is the exact same finish rate as Rozenstruik right down to the decimal.
All eight of Rozenstruik's finishes are via knockout, while Overeem has a much more diverse finishing prowess, with 17 wins via submission and 23 wins via knockout. Though Overeem hasn't finished anyone via submission since 2009, he always has that in his back pocket. Overeem also won the ADCC European Championships back in 2005.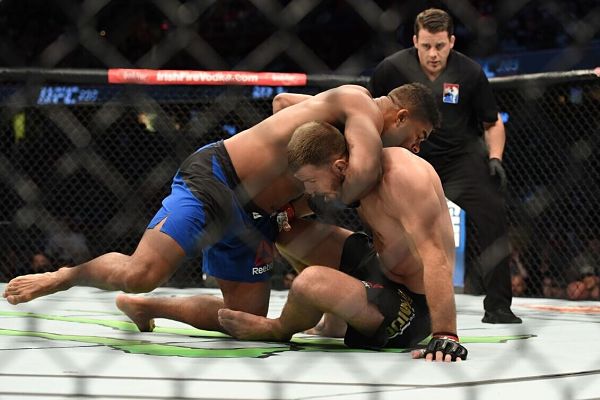 As mentioned above, both of these gladiators are successful kickboxers. Overeem had his first kickboxing fight just before starting his MMA career, then didn't have another until he was 5-3 in MMA. It's surprising, he only ever had 14 kickboxing fights, but he was awarded third place in the K-1 2009 World Gran Prix, and he won the K-1 2010 World Gran Prix.
This saw him pick up notable wins over the likes of Badr Hari (106-13-0-1), Tyrone Spong (91-7-1-1), Ben Edwards (38-10-2), Peter Aerts (106-35-2) and Gokhan Saki (81-16-0-1). Hari was able to avenge his loss to 'The Demolition Man' later on, but the only kickboxers to defeat Saki after Overeem were Semmy Schilt (43-6-1) and Rico Verhoeven (55-10).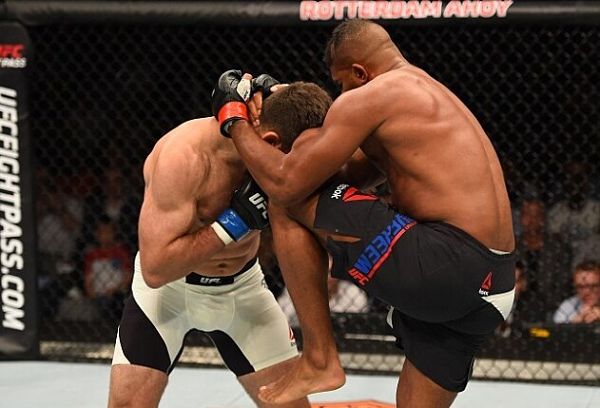 Overeem is also the last man to give Tyrone Spong a legitimate defeat; since their fight, Spong had went 10-0, until his last kickboxing fight, where he broke his leg and has only competed in boxing since, where he's now 14-0 with 13 knockouts.
Rozenstruik on the other hand has a wealth of kickboxing experience. He holds six world championships in the art, and finished that part of his career in December, 2016. 'Bigi Boy' started his MMA career in the middle of his kickboxing run, and assumed a 2-0 record from May to November, 2012. Rozenstruik didn't fight in MMA again until April, 2017, four months after ending his kickboxing career.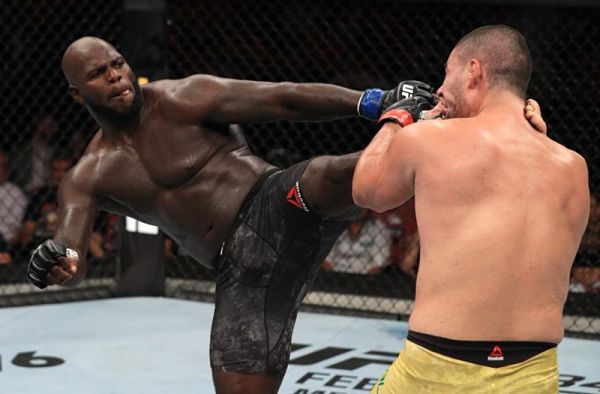 Rozenstruik finished his kickboxing career with a record of 76-8-1, with 64 of those wins coming via knockout, as opposed to Overeem going 10-4 with seven knockouts. That gives Rozenstruik an 84% finish rate in kickboxing, and of course, that gives Overeem a 70% finish rate in kickboxing. Though this is MMA, it's very doubtful this fight will look like anything other than a kickboxing match in a cage with four ounce gloves.
Overeem has had a very successful career in MMA. He's the only fighter to ever hold three simultaneous titles at the same time (Strikeforce, K-1, DREAM), and he's also one of only two fighters to ever win a world championship in MMA and K-1. Aside from that, he's also the former 2H2H Heavyweight Champion, he's the 2005 PRIDE Middleweight (205 lbs) Gran Prix Semi-Finalist, and he's the 2010 and 2011 International Fighter of the Year, which was just before his UFC run.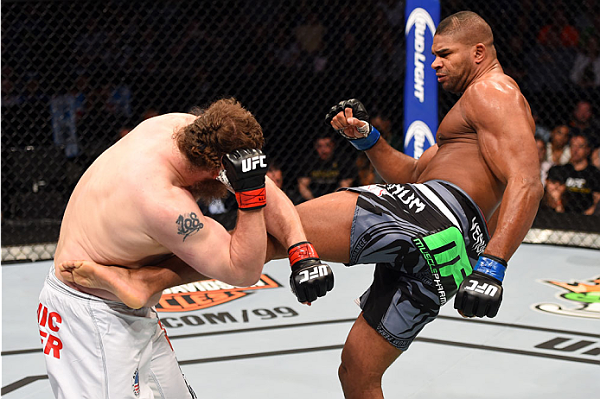 Rozenstruik hasn't had as much of an opportunity to prove himself in MMA, considering he's only nine fights deep, but there's a notion that he's going to be great. The only opponent he's had that he couldn't finish was the 9-0 Andrey Kovalev in Rizin when he was just 4-0 himself.
He also proved that he can overcome adversity in MMA in his UFC debut against Junior Albini, where he was taken down twice, and spent most of round one on his back with a BJJ brown belt on top of him. He came out and got the knockout win just 54 seconds into round two. Since then, his last two fights are a combined 38 seconds.
Alistair Overeem (45-17) 1 NC vs. Jairzinho Rozenstruik (9-0)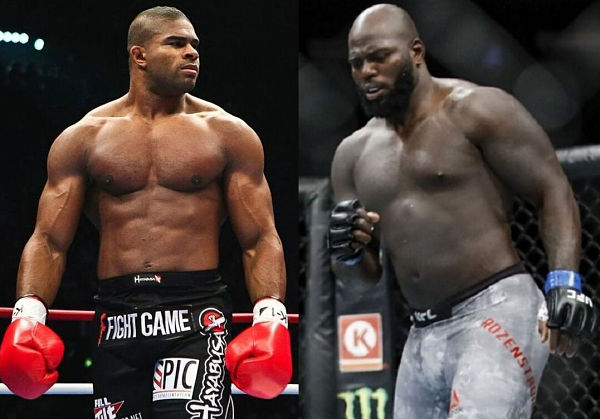 The main factor in this fight has to be the mileage on Overeem. Yes, Rozenstruik has had 85 kickboxing fights as opposed to Overeem's 14, but Overeem has had 63 MMA fights as opposed to Rozenstruik's nine. Not to mention, Rozenstruik has been knocked out two times, but Overeem has had 16 knockout losses, ten of which were via KO.
One more thing to mention is their dimensions. Overeem stands 6'4" with an 80" reach, and he weighed in at 248 lbs. Rozenstruik on the other hand is 6'2" with a 78" reach and weighed in at 250.5 lbs. The power and technique both of these men possess on the feet is astounding. This may be all about who's chin will hold up better, because if it goes long enough, it's a certainty each of these two will be getting tagged hard and often.
Who will you be picking and betting on in this epic heavyweight showdown?