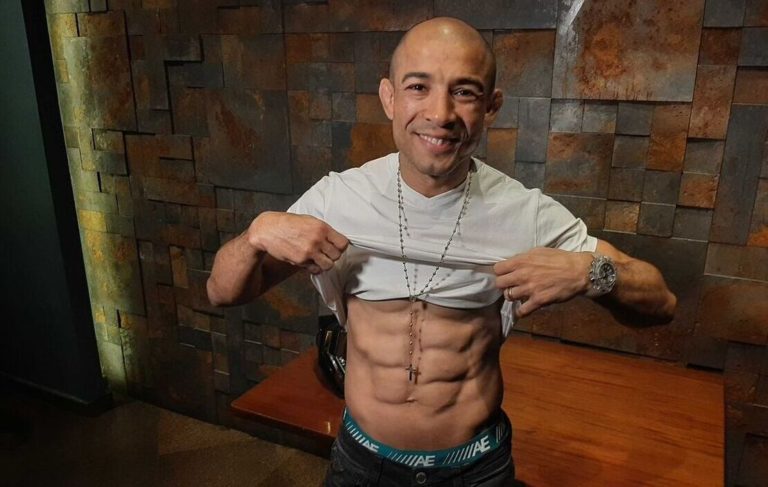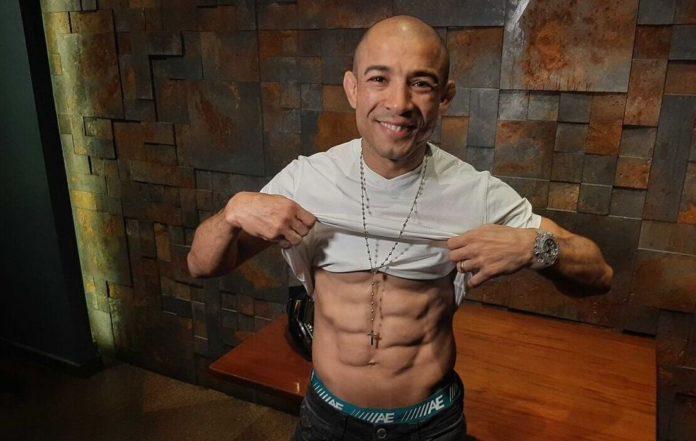 There's been a lot of speculation about Jose Aldo choosing to drop down to the bantamweight division for his upcoming fight with Marlon Moraes at UFC 245. He lost his last fight, and is 3-4 in his last seven, after starting his career out at 25-1 in his first twenty-six. Perhaps he's looking to make another title run and become a multi-division champion in the UFC. If he can make the weight, that's certainly possible.
Jose Aldo is one of the most accomplished mixed martial arts fighters of all time, he's certainly the most accomplished featherweight the sport has ever seen. With his skill set, he could replicate his success at bantamweight, if he can make the weight that is. He only has to make 136 lbs this time, but if he works his way up the ladder, he'll have to make 135 lbs for a title fight.
There's only one potential problem with this, he's always had a hard time making 145 lbs. Aldo bulked up a little bit after winning his belt in the WEC, and starting around the time he made his UFC debut, he's had a hard time making that featherweight limit. Not only has he had to pace himself and more often than not gas out by time round five hits, he's been diagnosed with, and hospitalized with kidney stones twice from cutting to 145 lbs.
Now he's going down another ten pounds, and the majority of the MMA community is worried considering, and for a good reason. Will he be able to take as much damage cutting that much weight? Will he have any stamina, will he even be able to make 136 lbs? There's so many questions going into this.
He's been eating almost two pounds of salad every day leading up to this, but what about the last few days when he has to cut everything? When he can't even eat that, when he can't drink water and has to completely drain his body in order to step on the scale. Not to mention, you just don't get all the nutrition you need from a diet like that, it's impossible, especially for a fighter.
Back when he was still the champion, he tried to go to lightweight, but the UFC wouldn't let him. Not just after he lost to Conor McGregor, but during his first championship reign. It poses the question, why doesn't he move up to lightweight, rather than dropping another ten pounds to fight a killer like Marlon Moraes?
Aldo would probably fare quite well at lightweight, not having a significant amount of weight to cut, but it's questionable how he will do at bantamweight. Moraes is relatively similar in style to Aldo; he has nasty kicks, though Moraes throws them in many varieties, Aldo only really threw leg kicks repetitively, and his hands are incredibly fast and powerful as well.
Both Aldo and Moraes are former multi-time world champions, but Moraes was champion at this weight, and is used to this weight. Aldo does have Moraes beat with his physics, standing 5'7" and having a 70" reach, as opposed to Moraes standing 5'6" and having a 67" reach. The man two questions here are, will Aldo make the weight, and whether he does or not, how will he perform? We'll find out on Saturday night!
How do you see this epic bantamweight matchup going?