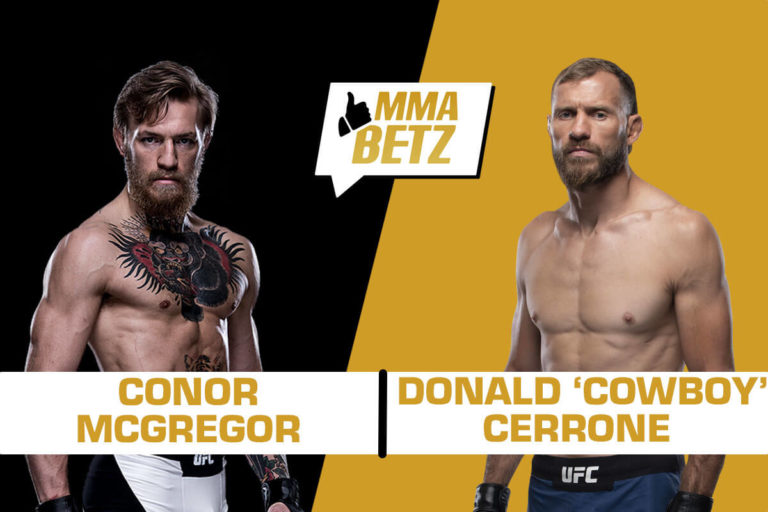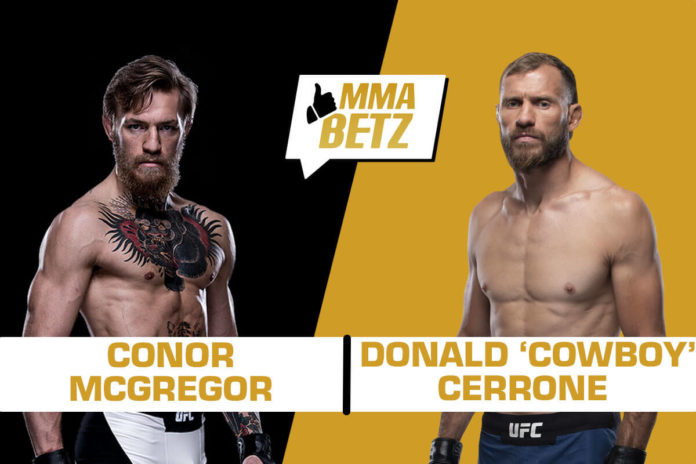 This weekend comes the return of 'The Notorious' Conor McGregor, as he fights Donald 'Cowboy' Cerrone in the five round main event of UFC 246 in Las Vegas, Nevada. This is a dream match up that we should all be happy we're privileged enough to witness. Even though Cerrone has gone 5-6 in his last eleven, that's the amount of time that McGregor's gone 0-1.
The odds for this bout have McGregor as a sizable favorite, with himself at -310 and Cerrone at +210. This means you'd need to bet $310 on McGregor to win $100 with a win, and you'd need to bet $100 on Cerrone to win $210 with a win. Considering this fight's at 170 lbs, it's a little surprising the lines aren't just a tad closer. Cerrone should be a bit more durable at welterweight, and if this fight for whatever reason hits the mat, it may very well be a wrap, and quickly.
McGregor hasn't taken the sport of MMA seriously in a few years, his last win was back in November, 2016, his UFC Lightweight Championship win over Eddie Alvarez. He says he wants 2020 to be a season, a season of three fights. He wants to win this one, then fight either Jorge Masvidal at welterweight or the Khabib Nurmagomedov vs. Tony Ferguson winner for the lightweight belt next, then who knows.
He also said he'd be willing to fill in if need be for that fight, considering this is the fifth time it's been scheduled, and that he'd also be looking to compete in March with a quick win on Saturday. Could 'The Notorious' be starting the second half of his career? How much of him will we really see, and will he climb to the top again? So many questions that need to be answered, we'll have a much better idea of what his future will look like after this weekend.
We've been waiting for this fight since 2015, and it looked like we were about to get it in 2016 when Rafael dos Anjos pulled out of his UFC 196 fight with McGregor, but the UFC decided on Nate Diaz to fight the Irishman instead, and now we get McGregor vs. Cerrone at UFC 246. Who will you be betting on?