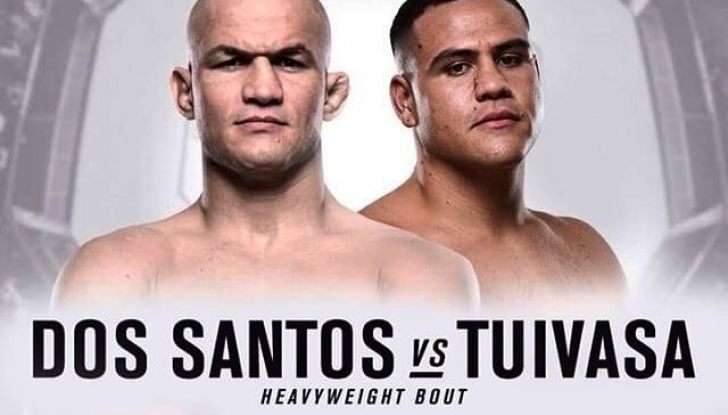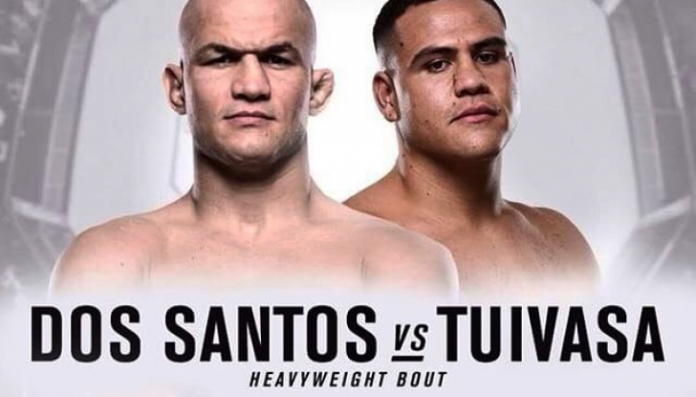 A fascinating clash in the Heavyweight division headlines the latest UFC Fight Night card; this time hailing from Adelaide, Australia.
Former UFC Heavyweight Champion Junior dos Santos would surely love to climb the rankings once more and earn another shot at the gold. However, the fact is that he was very, very fortunate to receive a crack at Stipe Miocic's Heavyweight title last year.
He received that shot due to his former champion status, not on current form. In fact, dos Santos, incredibly has not amassed consecutive victories since 2011-12 which is an absolute age ago.
What chance does he have of doing so, this time?
It is likely not great, but dos Santos will be very aware if he does win, then he may not be far away from a title shot in whar is a very thin Heavyweight division at present.
Tai Tuivasa for his part has been amassing victories for fun and has won all eight of his professional contests.
Last time out, he defeated former Heavyweight Champion, Andrei Arlovski in the only fight of his career to go the full round distance.
That was a significant experience for the 25 year old, who despite his heavy physique knows he can go the distance.
His punching power is also likely to give dos Santos plenty of problems. If Tuivasa can unload bombs for 15 minutes straight, then it is difficult to see how dos Santos can withstand that onslaught.
Can Tuivasa do it for 25 minutes though in this, his first ever main event bout?
In truth, he likely won't need to. If he can withstand getting gassed for the first few rounds, he will land enough shots on dos Santos to earn a Knockout win.
The Aussie will surely delight his home fans as they raucously cheer him on.
---
More MMA betting tips
---