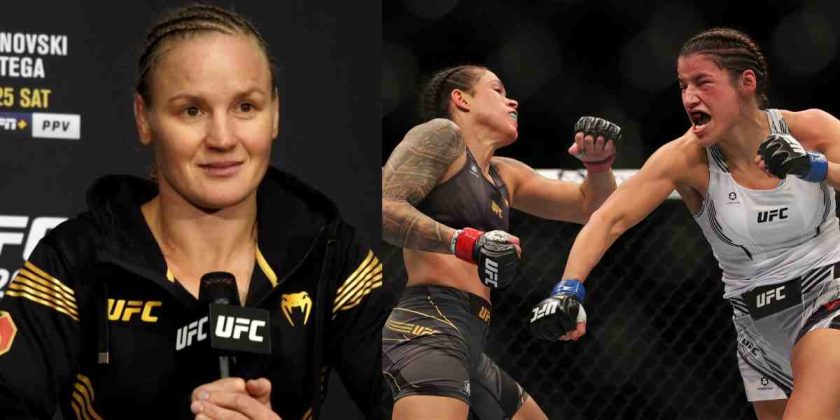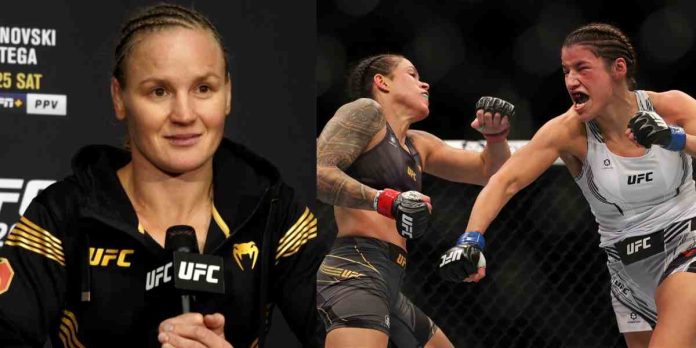 Valentina Shevchenko has given her thoughts on the bantamweight title fight between Julianna Pena and Amanda Nunes, which goes down this weekend at UFC 277.
The flyweight champion has fought both women involved in the UFC 277 main event. She holds a submission win over Pena, whereas she's lost twice to Nunes, with her bantamweight title fight against the Brazilian at UFC 215 being a controversial split decision defeat.
Having fought Nunes twice, Shevchenko knows what her arch-rival is capable of and believes that she wasn't herself at UFC 269, where she lost the 135 pound title to Pena in arguably the biggest upset in the promotion's history.
Valentina Shevchenko Predicts Pena vs Nunes 2
In a recent appearance on MMA Fighting's The MMA Hour, Shevhenko predicted that Nunes will exact her revenge against Pena.
"I think Amanda [wins]," Shevchenko said. "Because I felt in her last fight against Julianna, she kind of didn't look like herself. I don't know [what] factors affected that — family, training camp, friends at the gym, or whatever — but she didn't look the same way when we fought. She was completely different. Body type, mental type, focus type, completely different. So my thoughts, if she will be the same Amanda who I know, she will win the fight.
"It's a fight. You never know what's going to happen. Julianna, she's a strong opponent, she's a furious opponent, and she knows how much pressure is on her now to prove that she's real champion. She will get ready for the fight like crazy, just get rid of everything outside of the fight and just focus on that, to beat Amanda and get her confirmation that she is real champion. It's a very hard opponent, but I still think [Amanda wins]. But here it's a lot of 'if.'"
Do you agree with Valentina Shevchenko?