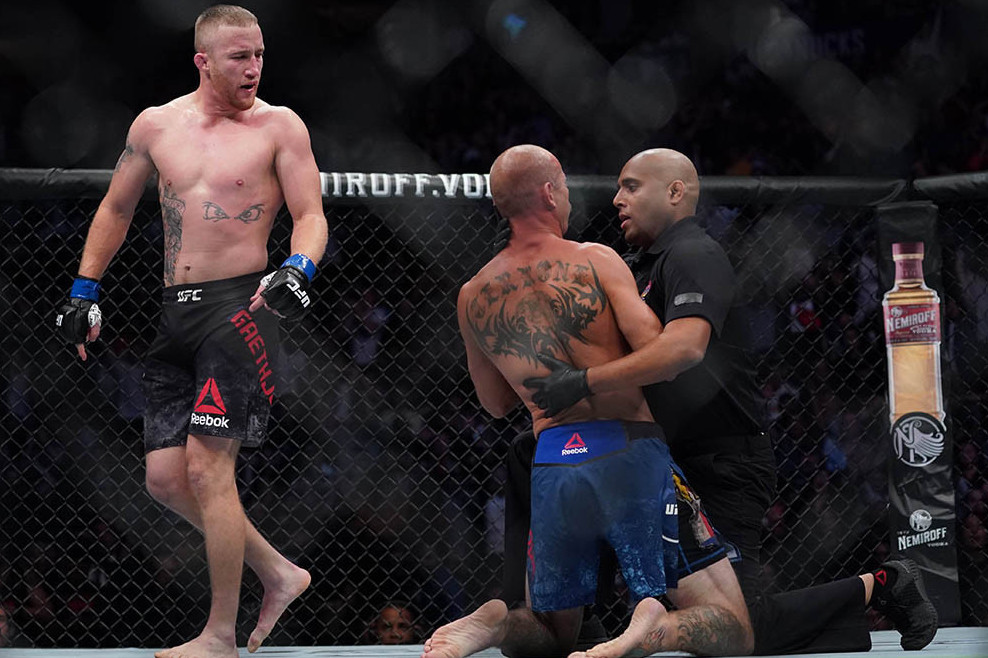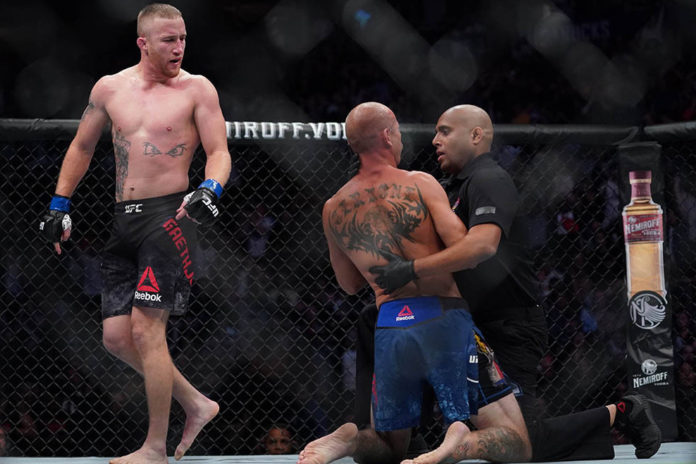 Justin Gaethje had one of the best performances of his life this past Saturday when he defeated Donald Cerrone via TKO toward the end of round one. It's incredible what those two losses did for him, he really learned a lot from them and he's a completely different fighter now. He still has all the same tools, but his approach is different now, it's much more calculated. What do you feel should be next for 'The Highlight'?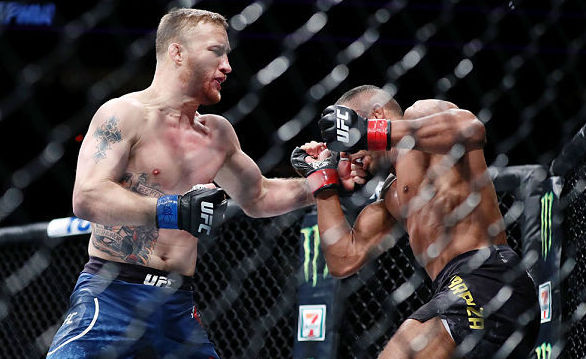 There are two real options that make sense; to fight the winner on Khabib Nurmagomedov and Tony Ferguson, or to fight Conor McGregor upon his return. The problem is, if he waits for the title shot, it could be upwards of a year until we see him fight again. It'd be best to see him get that big payday against 'The Notorious', and if he wins, fight for the belt. That would be a great match up given the way each of them fights, and McGregor needs to fight a top lightweight before challenging for the title again.
With how quick and precise McGregor is with his hands is a beautiful thing to see, no one else fights like him. He's incredibly unique with the way he throws his punches, generally from a karate-like stance, yet he's so accurate and all of his punches are dangerous. It'll be interesting to see, because Gaethje has only lose in rounds three and four, and those are certainly not McGregor's best rounds.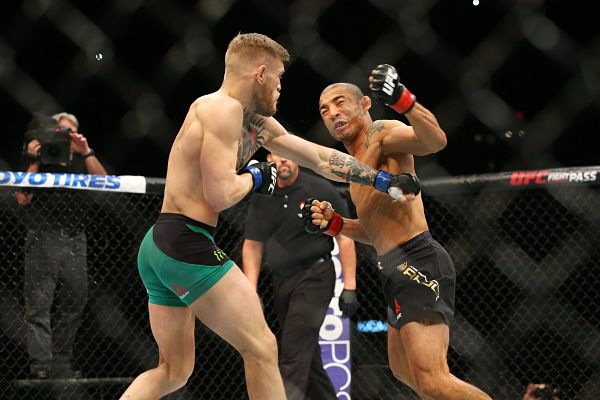 Gaethje's only two losses may be via (T)KO, but we all know how durable his chin is, it's insane the punishment this guy used to put himself through. He fights more like a sniper now, but still uses all of the skills he always has, he just doesn't put himself in harms way anymore. With as good as his chin is, it's a wonder if McGregor's stinging punches would hurt him.
This could easily be a No. 1 contender fight; if McGregor wins, he deserves the title shot, and if Gaethje wins, he deserves the title shot. In all honesty, Gaethje does deserve the title shot as it is, but as mentioned above, it may be a year before he can actually fight for it. He's on a three-fight win streak with three knockouts, and if his fight with Poirier was three rounds, he would've won that too. It's insane the toughness 'The Diamond' displayed that night.
How do you think this great match up would go? What would you like to see be next for Justin 'The Highlight' Gaethje? Let us know, and feel free to share this piece if you enjoyed it.