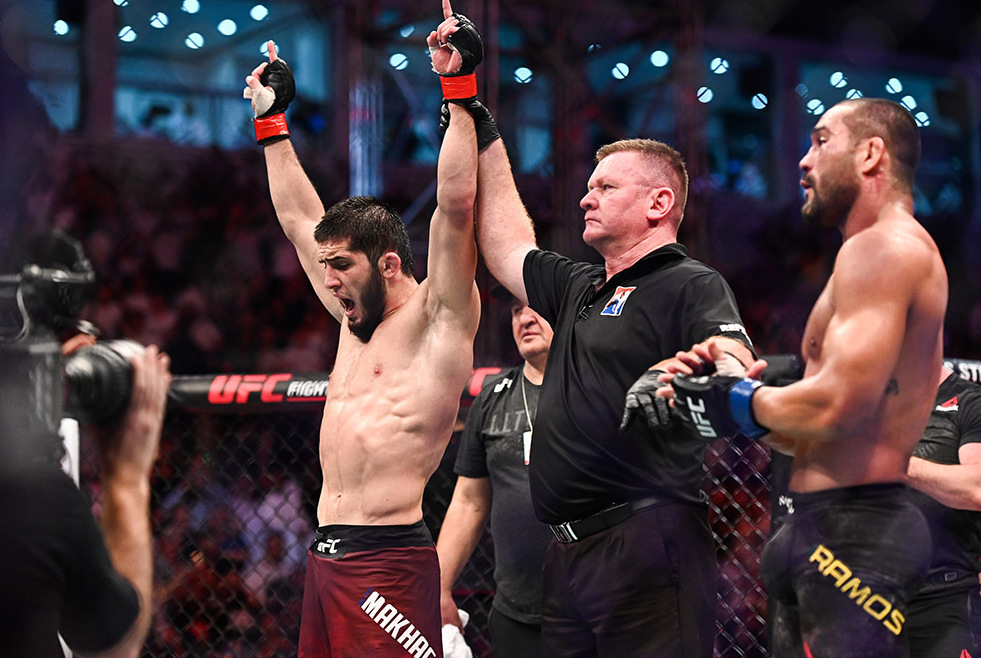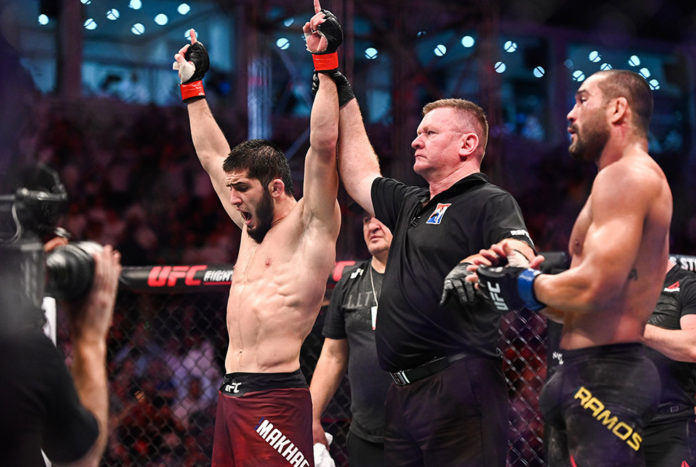 This past Saturday in Abu Dhabi at UFC 242, Islam Makhachev had another dominant performance, improving his record to 18-1, and over another high level grappler in Davi Ramos. This was the first time we really got to see his striking over the course of a whole fight, and he out-struck his opponent 43-7 in significant strikes, and 88-27 in total strikes. His win previous to that was over the debuting 22-year-old-prodigy Arman Tsarukyan.
What's crazy about Makhachev, many people call him 'Mini Khabib', and he kind of is. He too trains under Abdulmanap Nurmagomedov, the UFC Lightweight Champions father, and he fights a lot like him. Makhachev has never been out-wrestled in MMA competition, and he's only been out-struck once in the UFC. He scored three takedowns in his UFC debut, but didn't get much of a chance to get started against Adriano Martins, as he got knocked out just under two minutes into the fight.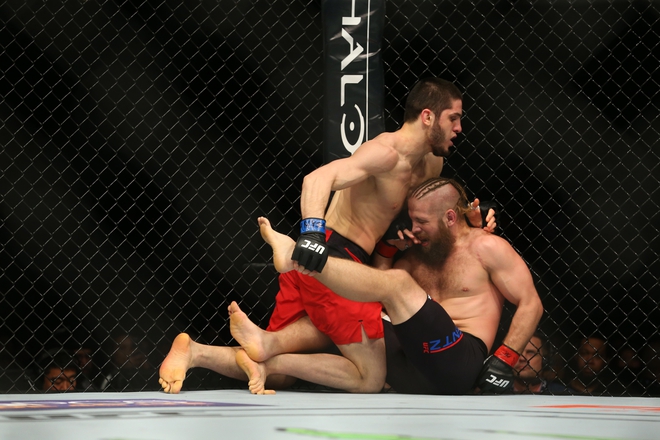 Makhachev rebounded from his first defeat by out-wrestling accomplished NJCAA and NCAA Division III wrestler Chris Wade, scoring all four takedowns he attempted. Then he out-wrestled NCAA Division I wrestler Nik Lentz and scored all five takedowns he attempted on him, that's absolutely insane. Those are two stud wrestlers that use wrestling to win every fight, and he scored all nine takedowns he attempted on them. To have 100% takedown accuracy on guys like that and be almost in the double digits, that's astounding.
Makhachev then knocked Gleison Tibau out before taking down, and submitting BJJ brown belt Kajan Johnson. Then in his two most recent fights he out-wrestled Tsarukyan, scoring four takedowns with nine attempts, and being taken down once. He did however stuff eleven on Tsarukyan's takedowns. His most recent fight didn't have any takedowns in it. Each tried for just one, but the other defended well, and most of the fight played out on the feet. Makhachev did hurt Ramos though and almost got the finish, but ended up out-scoring him 30-26, 30-26, 29-27.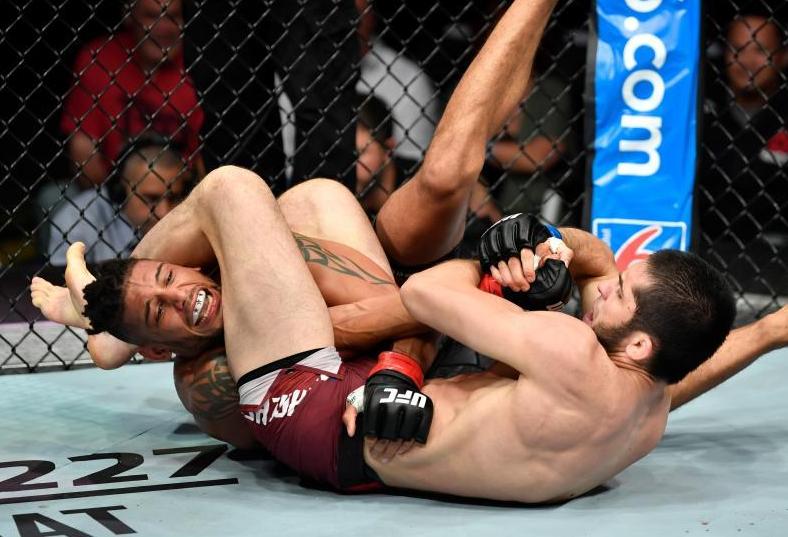 Who would you like to see him fight next? A fight that would really be interesting to see him in is against Gregor Gillespie. Everyone wants Gillespie to crack the top fifteen, and many have said that they think Gillespie could be the one to defeat Khabib Nurmagomedov considering how good his wrestling is.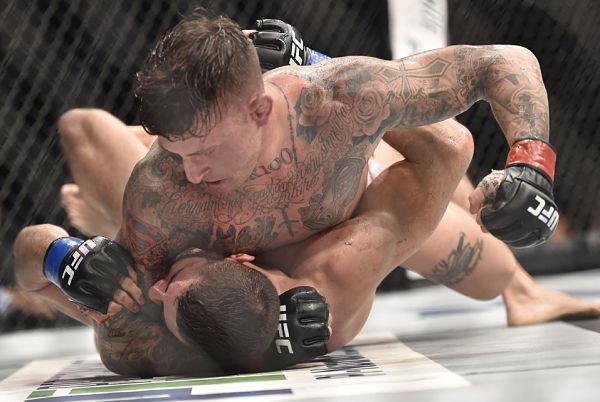 This guy is one of the most relentless wrestlers in the entire sport, he just doesn't get tired. If he does, he pushes the pace even harder, it's crazy. He fights a lot like Colby Covington, but with even more wrestling-heavy of a gameplan, and his gameplans always work out.
Gillespie won two state titles in high school, and is a four time NCAA Division I All-American, as well as winning the NCAA Division I National Championship in 2007. Gillespie was an absolute standout in both high school and college, but it was college where he set a few records. He was the first True Freshman All-American in the schools history, he has the highest win percentage at .917, he had the most wins as a freshman with 40, and he had the most career wins at 152.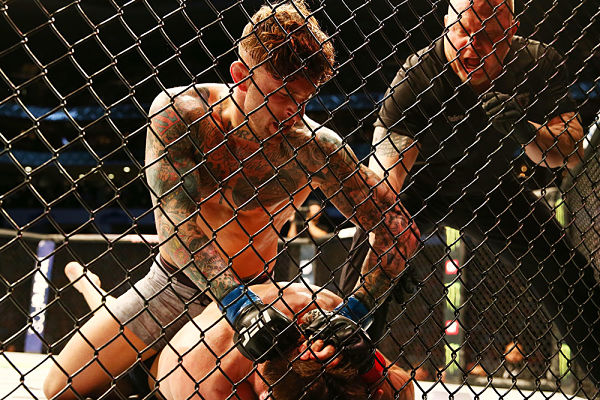 Gillespie went 7-0 in Ring of Combat on the regional circuit, winning the ROC Lightweight Championship and defending it twice before coming to the UFC. Now that he's in the UFC, he's gone 6-0 with five finishes, and has just absolutely mauled everybody that's been put in front of him. He is the definition of grinder, he's the definition of dominant wrestling in MMA, much like the champion.
Makhachev doesn't have a freestyle wrestling background, but instead of course he has a sambo background. He won the World Championships in Combat Sambo in 2016, as well as the FIAS World Combat Sambo Championships that same year. He was also the Russian Nationals Champion in 2016, which was their world team, and he's a four-time Combat Sambo Russian National Champion. He's also 7-1 in the UFC and only lost a few seconds of a single fight, as well as being an International Master of Sports in Combat Sambo and a black belt in Judo.
This fight would be insane to see, these are two of the very best ground fighters from top position we've ever seen, and they're also two of the best takedown artists we've ever seen. For those who think Gillespie could be the one to beat Nurmagomedov, a fight with Makhachev would give us that perfect gauge of how he'd do. How do you think this match up would play out?