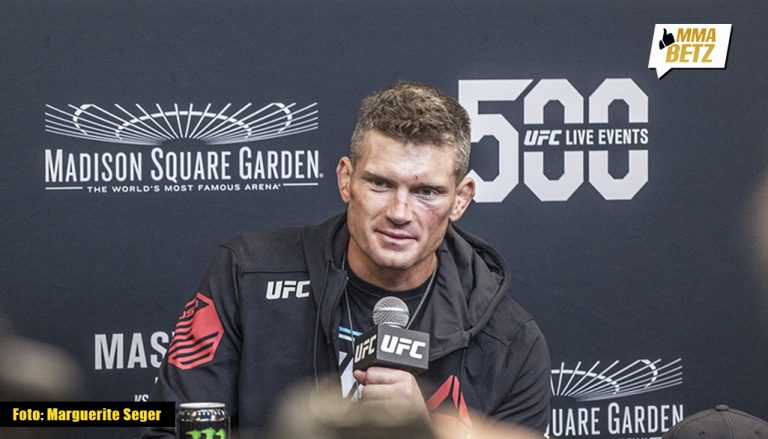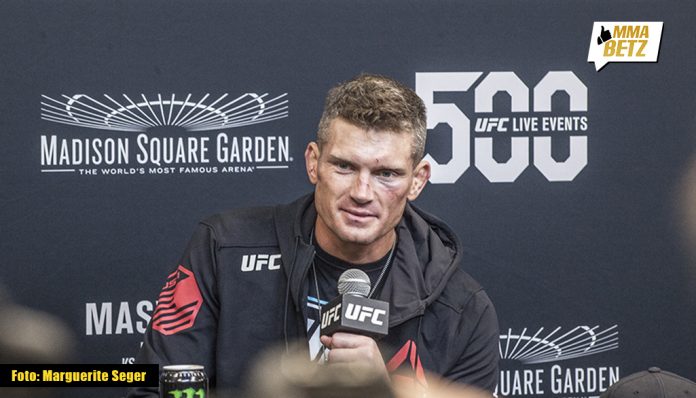 Stephen Thompson wants to send a message to the UFC welterweight division and he wants to do it by fighting Jorge Masvidal in a rematch. The 37-year-old currently holds a record of 15-4-1 and is coming off a victory against Vicente Luque at UFC 244.
Speaking to the SCMP MMA, Thompson discussed his future in the sport and a possible rematch against Masvidal.
"I want to tell the welterweights and the UFC that I'm still here and I am still improving every single day," Thompson said.
In their previous fight, 'Wonderboy' defeated Masvidal via unanimous decision at UFC 217 in November 2017. Since then, 'Gamebred' has won three continuous fights and has seen a tremendous increase in his popularity. Although Jorge's future in the UFC is in a doubtful condition due to his beef with the company over fighter pay, Thompson is hopeful for a rematch against the 'BMF'.
"I faced him two years ago at Madison Square Garden and he's just kind of blown up ever since," Thompson said. "Look at him now and he's one of the most popular guys in the UFC which is kind of inspirational to me, to be honest. I beat him in Madison Square Garden then he got three wins, two good knockouts, and now he's at the top of the game. He's in an entirely different position.
"I had a good win against Vicente Luque, that bumped me up to number six but I've been forgotten just a little bit. You get two good wins and you're right back in there and you're ready to rock 'n' roll."
After climbing up to the 6th position in the UFC welterweight rankings, Thompson believes that he is still improving in his late thirties and is ready to face any of the top fighters in the division.
"As I said, I'm still improving myself every single day. I'm 37 years old so I've got a small window to do what I want to do. But I'm still improving and I still feel like I'm in my early twenties, to be honest with you.
"I'm ranked number six so obviously I'm looking ahead. I don't think anybody wants to see me and Tyron [Woodley] fight for a third time. Leon Edwards, Colby Covington, Jorge Masvidal – any of these guys would be perfect for me."
According to Thompson, the main reason for his confidence in the Octagon is all the experience that he carries at such a high level.
"It's all about experience," Thompson said. "I had 57 kickboxing bouts before I moved into MMA and I don't think I would have been able to handle the pressure of the big venues, like Madison Square Garden, if I hadn't already fought in front of thousands of people. I'd put myself in uncomfortable positions in the gym and that has helped me to cope.
"By now I have fought so many people that it's very rare that I see something new. I've pretty much seen it all and trained with people from all over the world. So no matter who I face, I go in there knowing that I have faced somebody like him in the past."
Although Thompson admitted facing a few difficulties with his training in recent months, he revealed that he has been able to keep himself fit during the lockdown period.
"It's a small town here and everyone is spread out," says Thompson. "We're getting back to normal. As of right now, I'm still up in the air in terms of fights but I'm in shape. My family runs a gym so I've been able to get bag work in but it's difficult to get a fight camp going, getting guys in to train with from out of state. That's what's been difficult and it's been difficult for these fighters because, for a lot of them, that's how they make a living.
"You can tell a little bit with the fights we've been having. People are getting tired a little bit faster. Right after the first round, you can tell they're exhausted whereas usually, that doesn't come until later into the second and third rounds. But they're making it work and everyone wants to get back to work."
Would you like to see a rematch between Stephen Thompson and Jorge Masvidal?
See also: