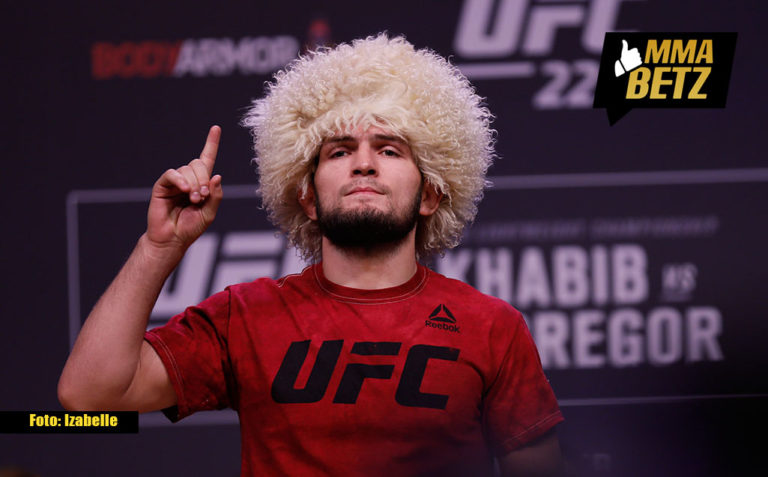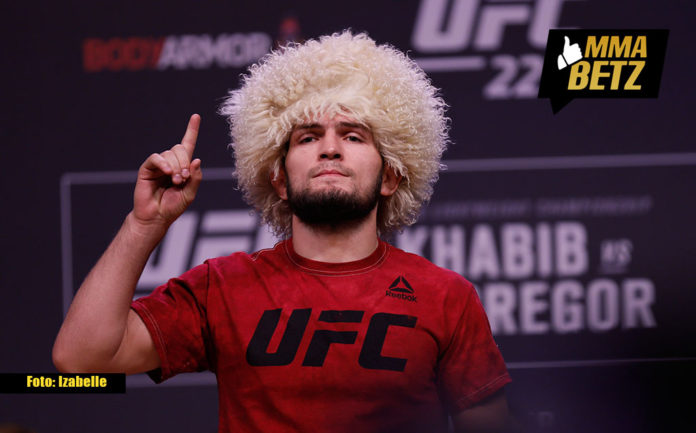 Khabib Nurmagomedov is scheduled to face interim lightweight champion Justin Gaethje, at UFC 254. Provided the undefeated fighter from Chechnya is able to unify the lightweight belts, Dana White is said to have something special in store for him.
Close To Retirement?
Speaking at the UFC 254 virtual media day (as transcribed by MMA Fighting), Khabib was asked what he will have left to achieve, if he gets past Gaethje later this month.
"Very good question, honestly – very good question," Khabib said. "I don't know. For example, I'm going to finish Justin Gaethje inside the cage October 24th. What else? This is very good question.
"I love competition. I love to compete with the best fighters in the world. That's why I am here. I'm not in the UFC to make money. I have a lot of business projects outside the UFC, I can make money. Good question. Very good question."
Khabib did rule out retirement, however, and said that UFC president Dana White has 'something special' planned for him if he wins at UFC 254.
"I don't think [about retirement after this fight]," Khabib said. "We have a couple options. We're going to think about this after this fight.
"Dana told me after this fight, he has something special for me. But I told him, please keep this, after fight we're going to talk. He say has very big things after this fight for me. We'll see."
Khabib's manager Ali Abdelaziz responded to his fighter's comments by saying that Dana's 'something special' doesn't involve Georges St-Pierre or Conor McGregor.
Khabib Nurmagomedov Remains Focused On Justin Gaethje
Khabib was not interested in answering questions about McGregor. Recent statements from Abdelaziz, indicated that the UFC lightweight champion turned down an offer to coach opposite the Irish superstar on a new season of The Ultimate Fighter. The season was to lead to a rematch between the two.
"Right now, I'm focused on Justin Gaethje, October 24th," Khabib stated. "I am focused on him. I don't want to underestimate this guy.
"Justin is a very tough opponent, very tough guy. He follow his dream. He's very hungry. He just beat a very tough opponent. I don't want to underestimate him. I am focused on October 24th."
What do you think the UFC has in store for Khabib Nurmagomedov after UFC 254?
See also: