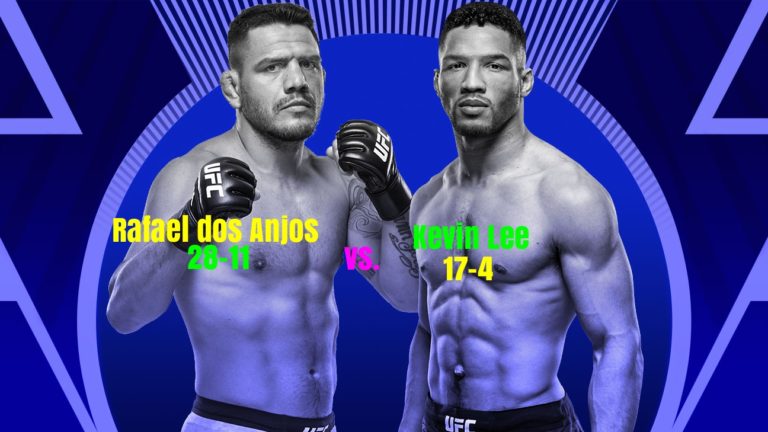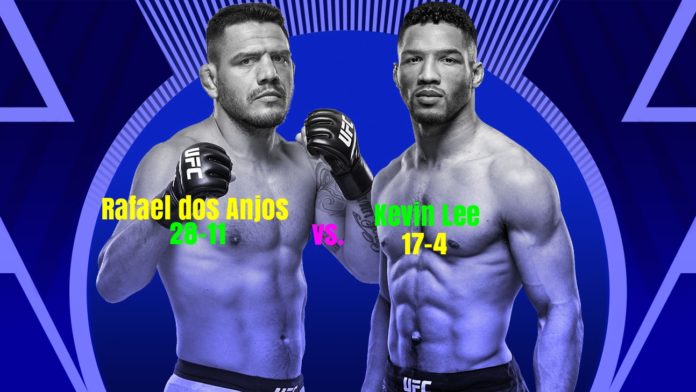 At UFC on ESPN+10, two former lightweights have a clash at welterweight, as Rafael dos Anjos takes on Kevin Lee in the main event of UFC Rochester. Rafael is the former UFC Lightweight Champion, and Kevin Lee is the former TWC Lightweight Champion, as well as former UFC Interim title challenger.
It'll be very interesting to see how this fight plays out, as both are too big for 155 lbs now that they're a little older; really they'd be perfect for 165 lbs, both of them, but that's no where near close to happening apparently and unfortunately. Continue reading for an in depth breakdown of this stellar main event:
Rafael dos Anjos has been in the UFC since late 2008, just over five years longer than Kevin Lee; he's also eight years older. Rafael has always been an elite BJJ practitioner, and has only within the last five to six years or so really fine tuned his striking and wrestling game.
Of course he got out wrestled in his last two fights by Kamaru Usman and Colby Covington, but that's really no surprise, they're two of the best fighters and most relentless wrestlers in the sport. He's fighting another very high level wrestler tomorrow night in Kevin Lee.
Kevin Lee was an NCAA Division II wrestler, but only wrestled for two years before dropping out to pursue an MMA career. He has shown incredible grappling skills in his MMA career, winning four of his first seven fights via submission. Since being in the UFC, he's gone 10-4 with three of his last four wins via rear naked choke. He has great takedowns, and has a real ability to take the back and sink in a choke from there, though it's doubtful he'll do that to the 3rd degree BJJ black belt.
Both guys have good hands, and great kicks. Kevin Lee's an inch taller than Rafael, and will have a seven inch reach advantage. I'm thinking the power advantage will go to dos Anjos, but it's hard to say considering this is Kevin's first fight at 170 lbs; he may carry some power up. Kevin Lee was very strong at lightweight, it'll be interesting to see if he'll also carry that strength advantage up as well. Both guys started martial arts when they were young. As I said, Kevin Lee is a Division II wrestler, and started wrestling as a junior in high school; dos Anjos started BJJ at age nine.
Rafael dos Anjos (28-11) vs. Kevin Lee (17-4)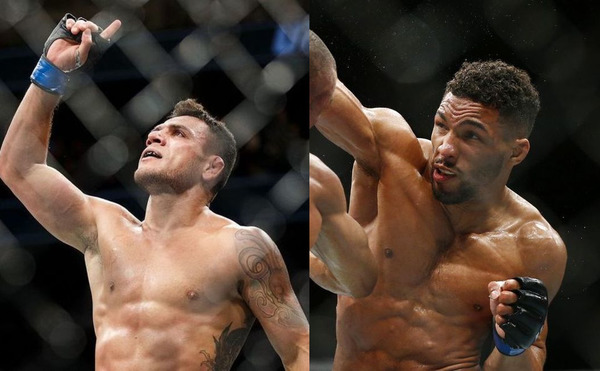 Though they're both primarily grapplers, they both have great striking as well, I'm very excited to see how this fight will go, both are incredibly skilled and durable. dos Anjos has finished fourteen of his wins, and Lee has finished ten of his wins. Rafael is on a two fight losing streak, and Kevin Lee lost his last fight as well, who gets back on the winning track this Saturday?