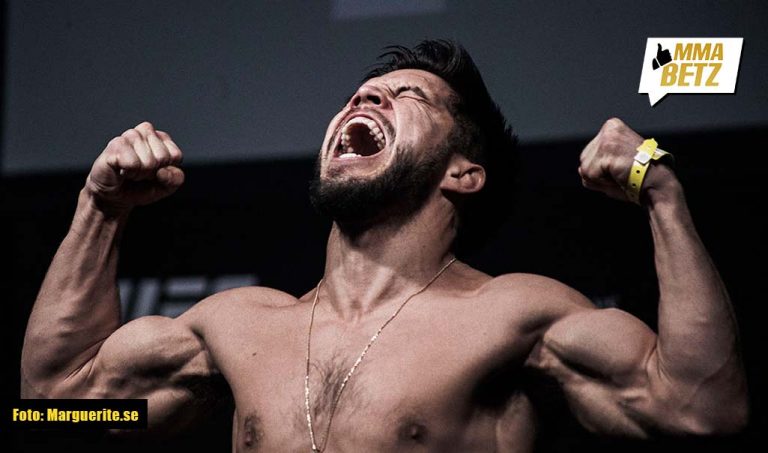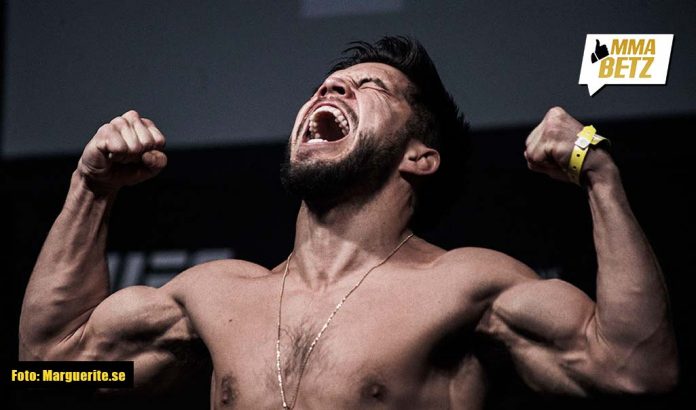 Henry Cejudo shook the MMA world when he announced his retirement during his post-fight interview, having just defended his UFC bantamweight title against Dominick Cruz at UFC 249.
Since then, there have been speculations that Cejudo might only be taking a break from the sport. However, his coach Eric Albarracin doesn't believe that's the case.
Speaking to MMA Fighting, Albarracin opened up on Cejudo's shock decision to hang up his gloves.
"Yes, I do [think he's done]," Albarracin said. "A lot of people keep going back to the Olympics. When he retired from the Olympics, nobody believed he was going to do that either. Everybody thought he was going to be the next two or three-time Olympic champion. Possibly four because he was the youngest ever and he had the time to win four.
"Next day, he shut it down. He said 'I'm retiring.' I have seen this before and I know when he makes his mind up it's pretty much over."
The 2008 Olympic gold medallist made his announcement of retirement from freestyle wrestling in 2012, at the age of 21. Although his circumstances are different now, Albarracin believes that Cejudo is most likely to follow the same path again.
"Everybody brings up 2012. But the thing is Henry was 21 back then," Albarracin explained. "He's 33 now. He can't wait four years and then say 'I'm back.' It doesn't work that way in MMA.
"And Henry wants to start a family. He's always wanted to start a family and I think in his mind he always had the belief that he wanted to be retired to start that family. If indeed he does start that family, that's always been his dream besides being 'Triple C'."
The coach further went on and praised the professionalism of Cejudo, having watched him train day in and day out with laser sharp focus and determination.
"I think it was his Olympic focus that really, it takes away from the fight for Henry," Albarracin said. "He reminds me when Georges St-Pierre was retiring because he takes it too seriously. But that's also what makes Henry great.
"Training camp was never fun for Henry, it was always business with a laser-like Olympic focus. I think that wears on him when you're number one since you're 14 years old."
After Cejudo beat Cruz at UFC 249, Albarracin expected him to go on and call out another top name but Triple C's announcement was a shock to him like everyone else.
"I thought he was going to get the fourth title and we were going to call him C4," Albarracin said. "I was telling him in the cage 'call him out, call out [Alex] Volkanovski, call out [Jose] Aldo.' We were talking about that the week of the fight. I think even the day of the fight we were talking about who he was going to call out.
"We had all these things planned out but then boom, he said he's done. Now it's time for him to ride off into the sunset as the greatest combat athlete of all time. There will never be another 'Triple C.' He'll be the only one to ever do it."
If it really is the end of Cejudo's spectacular career, Coach Albarracin believes that the 33 year old has done enough to be considered the greatest.
"This is literally his Barry Sanders moment," Albarracin said. "He's going out at the peak of his athletic ability. Just fighting mentality as well. I've never seen him such warrior like. He's always been a competitor and that's what makes Henry different than most people is his Olympic focus and his competitiveness.
"I wasn't sure if he was going to retire. I didn't think he was going to retire, I'll tell you that. This is him at his best."
Earlier today, Cejudo was removed from the UFC bantamweight rankings.
Do you think we'll ever see Henry Cejudo fight again?
See also: