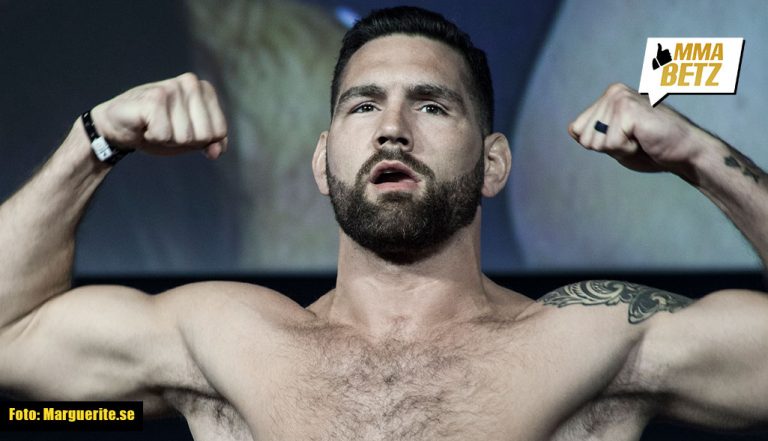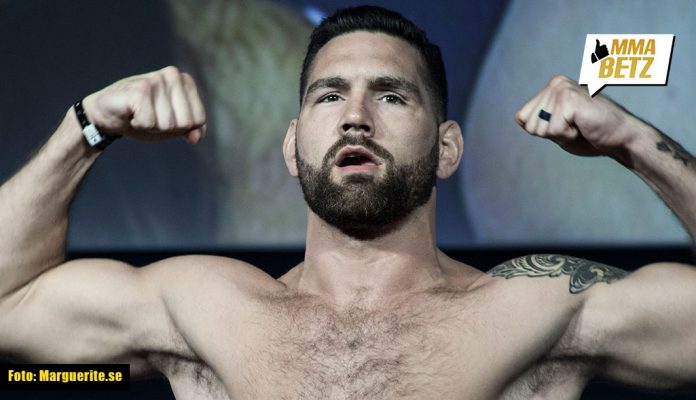 Khamzat Chimaev has become somewhat of a Boogeyman in the UFC welterweight and middleweight divisions. One of the few to accept the task of fighting the surging Chechen is former middleweight champion, Chris Weidman.
Unfortunately, the dates didn't line up, however. Weidman was willing to take the fight in January, while Chimaev was keen to fight sooner, accepting an offer to fight welterweight contender Leon Edwards in a main event on December 19th.
In an interview with Submission Radio (as transcribed by MMA Junkie), Weidman revealed that his unavailability to fight before the turn of the year was in fact due to a rib injury.
"They offered me Chimaev. I said yes," Weidman said. "Then I started getting really excited about it, and then I said, 'Well, so I've got a little bit of a rib injury right now – a cartilage rib injury.' And if you're anybody who's had that, it's just a pain in the ass. You've got to be really careful with not re-injuring it or bothering it. So I've kind of got to work around that right now. So I told them, 'I'm down to fight whoever at mid-January, but I really want that Chimaev fight,' just because of everyone acting as if everyone is scared of him and all that. And to me, I always want to fight the best guys. And so if everybody thinks he's that good, let's see it.
"I have a hard time imagining anybody throwing me around. In any of my losses, it wasn't like a dominant win. It was holy crap, out of nowhere, and fights that I was winning, other than my [Dominick] Reyes fight. And so I just have a hard time seeing anybody manhandling me and throwing me around. I just can't imagine that happening. I would love to see that if that's what everybody thinks that he could do. So that kind of excited me. But next thing I know, he's fighting the number three guy at welterweight."
For Chimaev, taking the fight with Edwards is a high risk, high reward proposition. With a win, he puts himself firmly in the title mix, however if he is unsuccessful, all the hype and momentum will be lost.
Weidman believes that if Chimaev does lose to Edwards, the value in fighting him is no longer worthwhile.
"Most likely, if he loses his next fight, the interest would just be completely gone – especially a guy with his record, with his experience level, which is really not much," Weidman said. "The reason why I was taking that fight was because there was so much hype behind him and so many people thought he was really good. But if he was to lose and be exposed by Leon Edwards, what's the purpose of me fighting him?"
Weidman is coming off a win over Omari Akhmedov at UFC Vegas 6 in August. While Chimaev is fresh of his 17 second knockout over Gerald Meerschaert at UFC Vegas 11, which was his third dominant win inside the Octagon in 66 days.
Is Chris Weidman the man to stop the rise of Khamzat Chimaev?
See also: