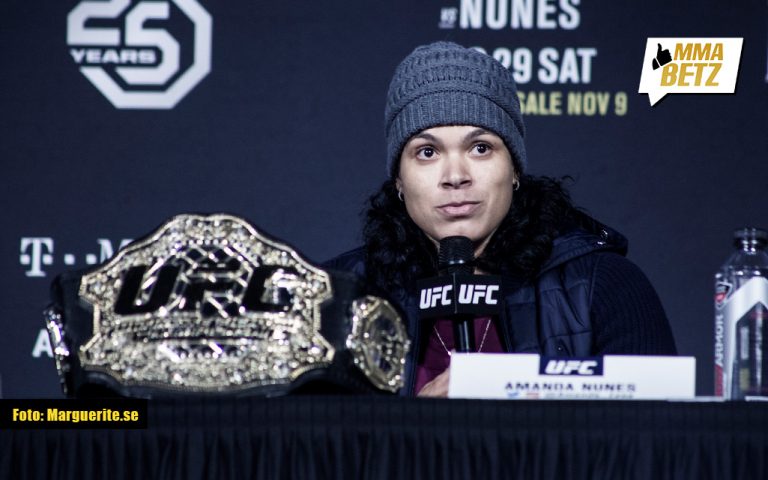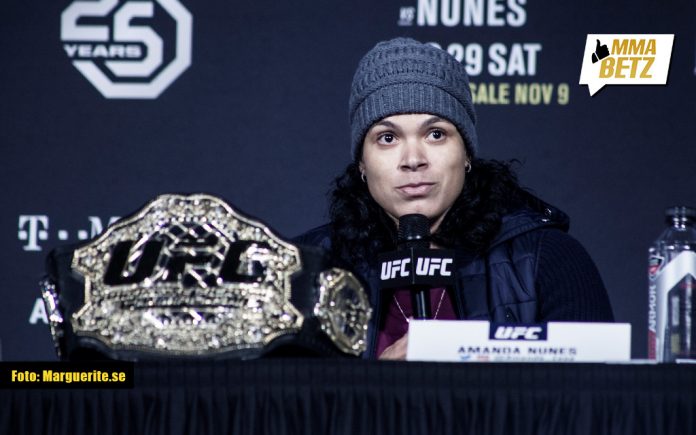 Amanda Nunes is sure that she contracted coronavirus early on in the pandemic. The UFC women's 'champ champ' fell ill during a trip to Las Vegas earlier in the year and endured sickness and a fever which left her unable to move for several days.
'The Lioness' was never tested as facilities were not readily available during the early stages of the virus. However, the Brazilian champion told Combate (transcribed by Bloody Elbow) that she had attended a convention where she was surrounded by crowds of people from a variety of countries and fell ill soon after.
"I was at a convention in Vegas. There were people from all over the world. I was exposed to a lot of people while I was there. When I got home, I was sick. I had the same symptoms as the coronavirus. Now that I'm headed to a UFC card, I'll know for sure. When I got back from the trip, I went straight to bed, I had a fever, my body really ached. I never felt like that before.
"I've been sick before, but I never felt the way I did when I got back from Vegas after the convention. Then I got sick, I was bedridden for two, three days, and later on Nina (Ansaroff, Amanda's wife) caught it and got sick, too. So I believe I had a fast case of coronavirus, but now I'll know if I really had it. I should be immune now, right? Once you get it, you're immune, I read something along those lines. Then I'll really know."
It is said that reinfection from coronavirus is unlikely and antibody testing kits are now available. This new type of test would certainly benefit Nunes heading into future events.
Nunes Is the current UFC bantamweight and featherweight champion. Despite holding both belts, 'The Lioness' is yet to defend her featherweight belt since knocking out women's MMA legend Cris Cyborg, in December 2018, at UFC 232.
Her recent focus has been in the bantamweight division, where she has defeated Holly Holm and Germaine de Randamie to complete a ten fight win streak. Now, Nunes will defend her featherweight title against Felicia Spencer this weekend at UFC 250, at the custom built UFC APEX centre in Las Vegas.
Do you think Amanda Nunes can be the first woman to successfully defend two UFC belts, when she takes on Felicia Spencer at UFC 250?
See also: