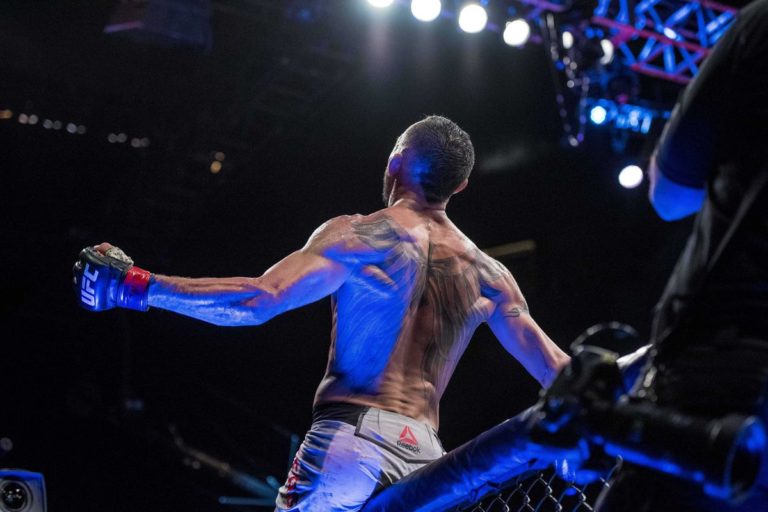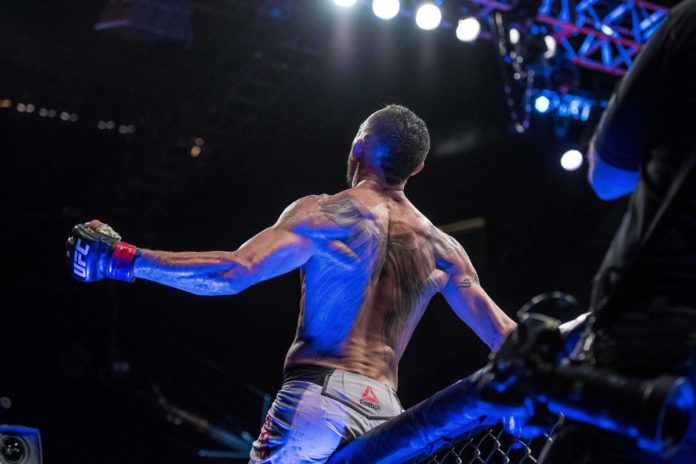 There are quite a few things that make El Cucuy absolutely incredible; from his win streak, and in the UFC's most stacked division, to his training methods, to who he's beat and what he's accomplished, he's nothing short of astounding. Tony Ferguson has been in the UFC since 2011, just a week past eight years, and in that time he's been universally known as one of the top three fighters in the game, in his respective division of course. Continue reading to see what his MMA, and UFC career has been like, and see everything he's done, whether it's been talked about or not.
Tony started out his MMA career with a record of 11-2, and captured the PureCombat Welterweight Championship before joining The Ultimate Fighter 13 cast. He went 3-0 on the show, all victories via knockout, before winning via KO in round one to claim The Ultimate Fighter 13 trophy. He won his next two fights before having his first, and to this day his only defeat inside the octagon. Tony fought Michael Johnson on May 5, 2012, and lost via unanimous decision, Johnson even won all three rounds against him.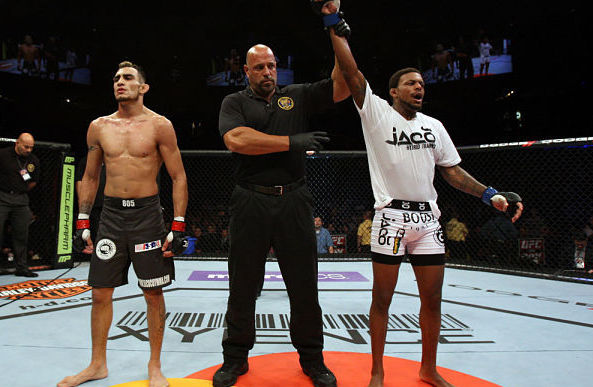 Since then, he's gone 12-0, and has looked incredible in doing so. He has nine finishes in those twelve fights, and fought some of the best the UFC has to offer since. What's really remarkable about that, well, there's a few things: Firstly, the last time he lost, women didn't even fight in the UFC. The last time he lost, the UFC Welterweight Champion, nor the UFC Flyweight and Bantamweight Champion had a single fight on their records.
Benson Henderson, Georges St-Pierre, Cain Velasquez, and Anderson Silva were all still champions, and we didn't have a Flyweight Champion, actually the UFC Flyweight division had only been around two months and two days at that point. Jose Aldo vs Chad Mendes II didn't even happen until a year and a half later. That's how long it's been since Tony Ferguson lost a fight, and there's still speculation on whether or not he's next.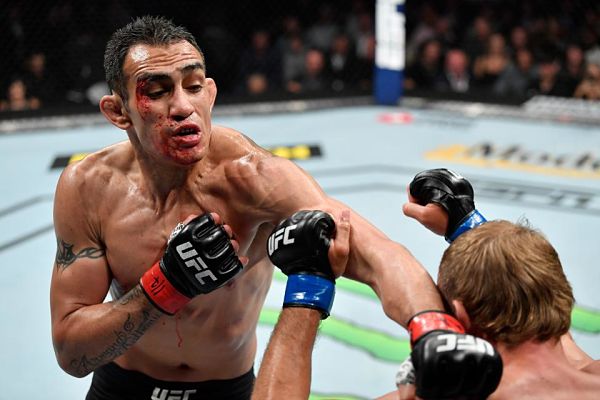 Tony just had the performance of his life against Donald Cerrone last weekend, and he really put his game together beautifully, and put most of his strikes behind a jab, something we haven't seen quite as much of from him. This goes back to the topic, we need an active UFC Lightweight Champion, if any weight class needs a champion to fight three times a year, lightweight is it. It's frustrating that Colby Covington hasn't gotten a shot at Kamaru Usman as well, but that's only one welterweight deserving of a title shot right this minute, there are four lightweights that deserve a title shot.
Not to mention, Conor McGregor isn't even in that top four of most deserving lightweights, but he's still in the conversation. How many match ups are we going to miss? How many guys will Khabib actually fight that would be a good match up with deserving contenders?
I think if Khabib Nurmagomedov defeats Dustin Poirier in September, then fights Tony in December, then the UFC gives Justin Gaethje a fight and if he wins he gets the shot in April; then they give Donald Cerrone a couple more fights that he wins and fights Khabib afterward, or whoever is champion then, that's what should happen. All of these guys are good enough to win the belt on any given night against anyone, they're all so talented, and all of those fights have great story lines and would sell quite well.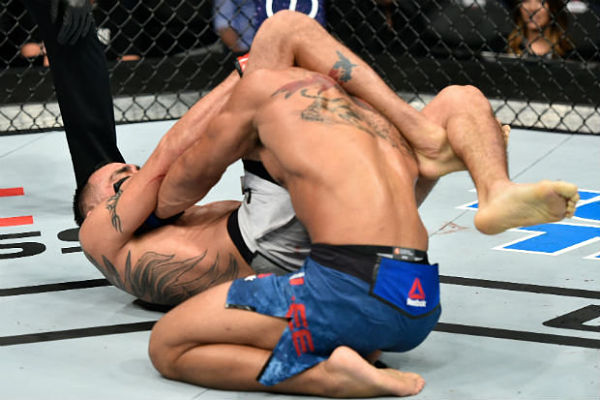 Though Tony accepts bottom position more than most other fighters, he has a nasty bottom game, and not just with his BJJ black belt submissions, but his elbows; he throws elbows off of his back just as often as he does on the feet, which is constantly. He's an incredibly dangerous individual, and that's why he's on the win streak he's on, he also pushes a pace that I don't even know the Diaz' could match, it's unreal the cardio he has. He's every bit of what the best in the world looks like. His frame is also something to speak of, because it's not too hard for him to get down to 155 lbs, and he's 5'11" with a 76.5" reach.
Will Tony get the next title shot after Dustin Poirier? Regardless of who wins at UFC Abu Dhabi, he should be next. There's talk of Conor McGregor coming back for an instant title shot, there's talk of Ferguson vs Cerrone II because Cerrone can come back sooner than we thought initially, but neither of those are ethical choices. Tony needs to be next, this is getting utterly ridiculous and disrespectful to the sport and Tony Ferguson himself. Hopefully the fifth time's a charm for the Khabib Nurmagomedov vs Tony Ferguson fight, or who knows, maybe it'll be Dustin Poirier vs Tony Ferguson.