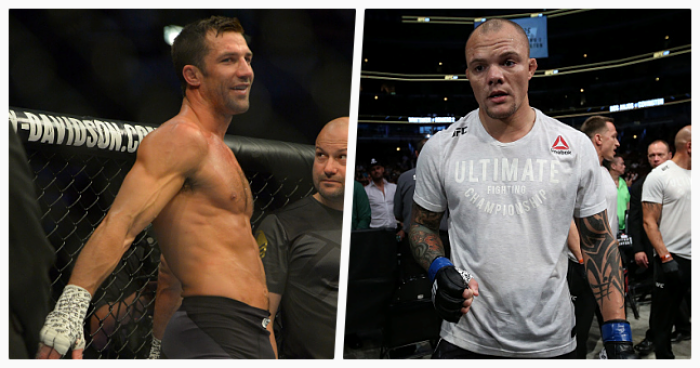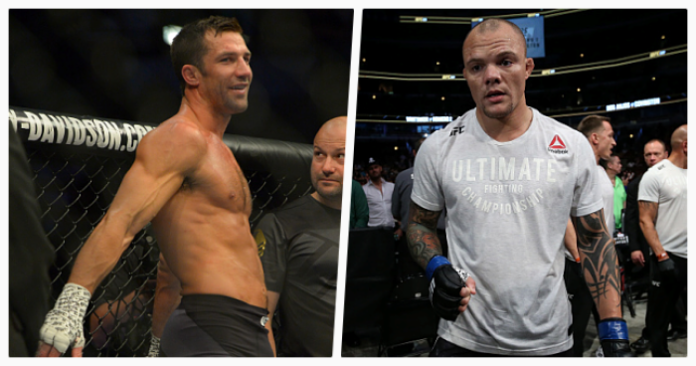 I think we all kind of want Luke Rockhold to win his UFC 239 match up against Jan Blachowicz, not because we like Luke more, but because we want to see him fight Anthony Smith. There's already some lead up to this match up, and I actually really want to see it. Anthony won his last fight, putting himself in position for the fight, now we just need Luke to win his.
Luke has gone on record calling Anthony a 'middleweight washout', and saying he's not an elite fighter, that he's not a top guy, and he'd easily defeat him, things of that nature. Who wouldn't want to see this? Maybe it's a good thing that Luke lost his last fight as badly as he did, because if he didn't, moving up to 205 lbs and getting a win over Jan, I think that may have granted him a title shot.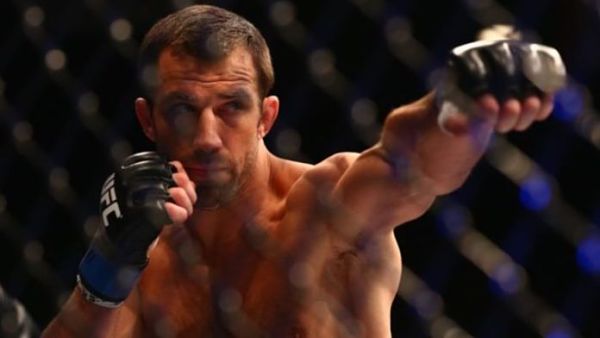 As much as people don't like Rockhold because of his arrogance, he's an incredible talent. He won the Strikeforce Middleweight Championship in just his ninth professional fight, and against Jacare Souza, and defended it twice, against Keith Jardine and Tim Kennedy. He then lost his UFC debut to Vitor Belfort, quite badly, when TRT was still in effect, before going on a tear.
He won four straight fights against the best that middleweight had to offer, with all four wins via finish, then got a title shot against Chris Weidman. He defeated Weidman to become the UFC Middleweight Champion, and did it all while he had staph infection, and was on antibiotics; even if you can't stand this guy, you absolutely cannot discredit that.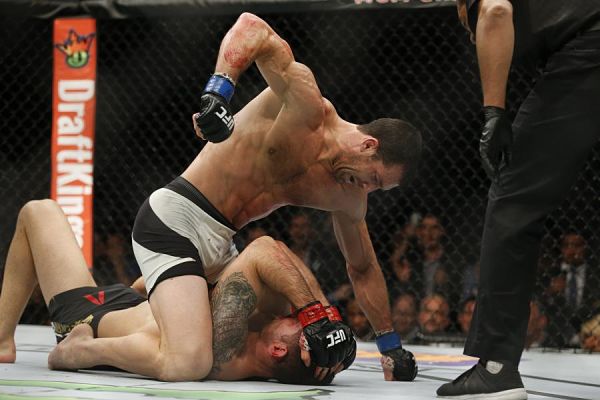 Also, let's remember, the reason he lost his belt is most likely because he didn't take Michael Bisping serious whatsoever in their rematch, no disrespect to Bisping. He'd already beaten, and finished him before; he thought it'd be a walk in the park, until that hook came over his shoulder without him seeing it coming. He came back to defeat David Branch, then lost again, this time to Yoel Romero. The thing is, is light heavyweight the right move for him? All four of his losses are knockouts, three of which are KO's, and I'm certain they don't hit any lighter at light heavyweight. However, if he's cutting 20 less pounds, he may have more water in his brain and be able to take punches easier.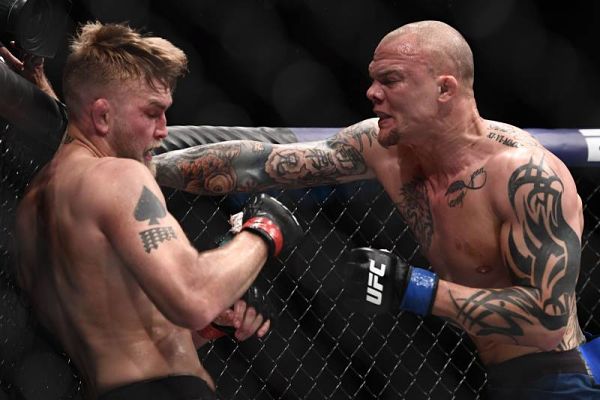 It'll be interesting to see how Luke looks at 205 lbs, he already looks much bigger. Anthony Smith has looked incredible at light heavyweight so far, he really has. His only loss there is to Jon Jones, and he has four finishes in four wins, two knockouts, and two submissions. People think because he has a less than great record that he isn't elite; well look at Robbie Lawler, he had ten losses when he was at his best, Jorge Masvidal is at his best right now, he's 33-13, Donald Cerrone has twelve losses, Randy Couture's one of the best ever, he's 19-11, John Dodson has wins over TJ Dillashaw, Pedro Munhoz, and Jussier Formiga, he's 21-11. Jeremy Stephens is 28-16, he's one of the most dangerous fighters out there, Rafael dos Anjos is 29-11, he's still one of the very best out there, I could go on, records don't mean much.
Look at it this way instead: Anthony is 32-14, but he started out his career at 5-6, then went 9-1, making it to 14-7, then went 3-3, making it to 17-11; since then, he's gone 15-3, and like I said, he's 4-1 since moving to 205 lbs. He's an elite fighter, he had to really dig deep in that Volkan Oezdemir fight, and broke his hand against Alexander Gustafsson, before finishing him. He's not someone to take lightly at all, he's gritty, tough, has a wealth of experience, and is incredibly skilled and dangerous.
When asked by Ariel Helwani about Luke Rockhold's comments of him, Anthony interrupted to say, "Yeah that guy's a fucking piece of shit, fuck Luke Rockhold, the first opportunity I get, I'm gonna drill a hole through Luke Rockhold's fucking face! I promise you guys that." The crowd absolutely loved it and cheered for him, I think it's a fight we all want to see. It was made right there, let alone all the things Luke has said. I believe bad blood is a very intriguing topic in the fight world, and this fight would definitely be worth it to make.