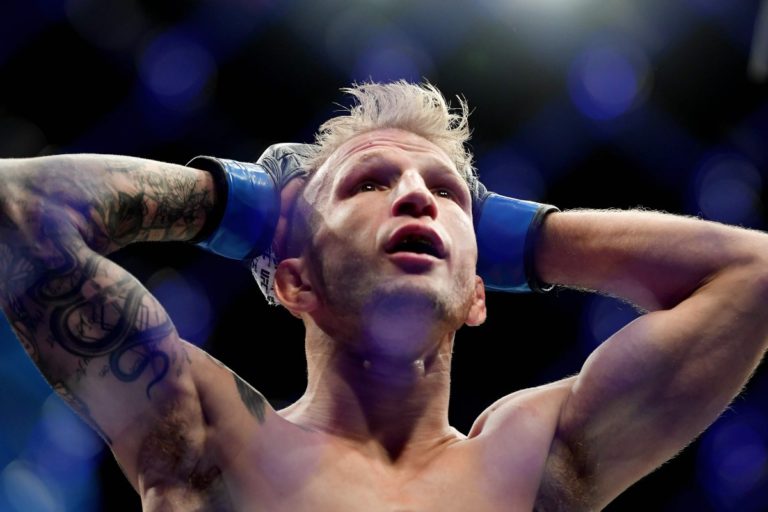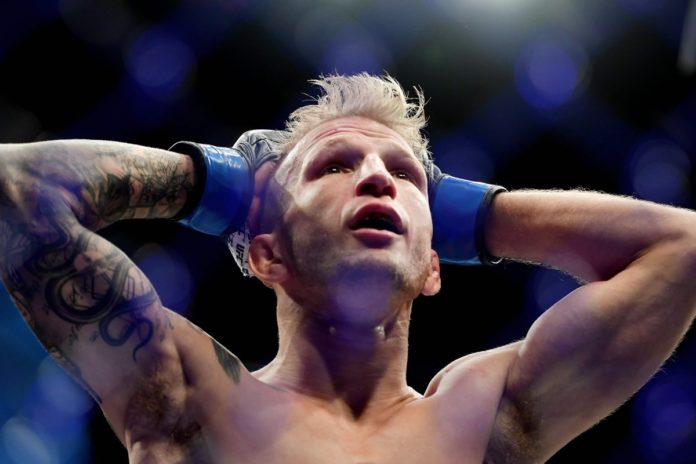 Recently we were enlightened of TJ Dillashaw's PED use, the bantamweight division and his career has been substantially compromised because of it. But just how many careers have been ruined considering? Most only think about his career being ruined, he was considered the best bantamweight ever, now what?
He will most likely never get that praise again, especially considering what he popped for: a drug that can only be used by sticking a needle into your body, you can't take it on accident, it's a tragic situation. TJ was always such a great endurance athlete, did he really need it? I understand this may make some people angry, but know I'm a massive fan of TJ, and it's important to look at this with as little bias as possible. Continue reading for an entire breakdown of the situation for TJ, and the situation as a whole:
What does EPO do?
Well, EPO for one, it doesn't enhance the shape of your body; meaning it doesn't make you look like you're using, and that was always my argument, TJ does not look like a PED user. On the other hand, he does seem like someone that could've potentially been on something for endurance, but I thought he was just an incredible athlete.
EPO raises the number of red blood cells in bone marrow, meaning more oxygen get to his cells, and he can perform at a higher level, in high stress situations, and in high endurance situations for an almost unlimited amount of time. He can put a lot more work in that anyone else, because his recovery time is heightened substantially, and he has a much wider lung span per say because of it.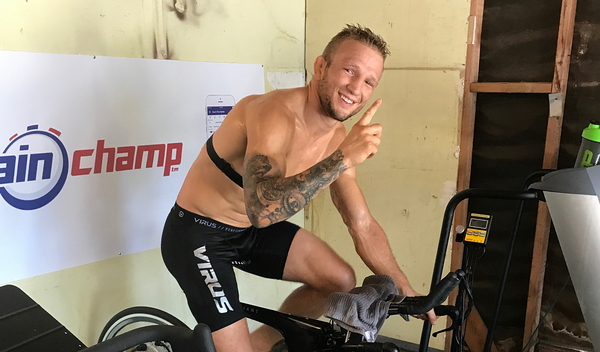 No wonder he never ran out of energy, we just attributed it to him being a wrestler since he was a kid, and gifted genetics. He's not a big guy, but gifted in the manner of which he seemed to learn so quickly. Remember when TJ was getting lit up on the feet by the 12-7-1 (now 14-14-1) Vaughan Lee, before taking his back and submitting him? Then the very next fight, Duane was now his coach, and he looked like a straight up killer on the feet, and got his next two wins via standing knockouts.
He then lost a razor thin split decision to Raphael Assuncao, before winning via unanimous decision against Mike Easton. That was the last fight he looked ordinary to me in; after that, he turned into a prodigy, he turned into a superhuman. I'm not saying he started using after that, but it makes sense. You see, from the Issei Tamura fight, until the Mike Easton fight, he fought like a high level kickboxer, but the first fight with Renan Barao was different.
Why did he feel the need to take it?
His first fight with Renan Barao was one of the best fights I've ever seen, like Joe Rogan said, he really rose to the occasion that night. My question is, did he start doing it just before that fight? He knew he was getting a title shot, perhaps he wanted that extra edge against the number one pound-for-pound fighter on the planet. These days, people say Renan Barao was overrated, he wasn't overrated at all.
He was 34-1 (1 NC) and hadn't lost since his first professional fight, he dominated everyone, didn't even come close to losing to anybody, until that big overhand in round one against TJ. I wonder if that punch hadn't landed, how much differently that fight would've gone, if at all. That was the first fight I seen a real difference in; like I said, starting with the Tamura fight, he looked great on the feet, but the Barao fight is where he really blossomed into what he'd become.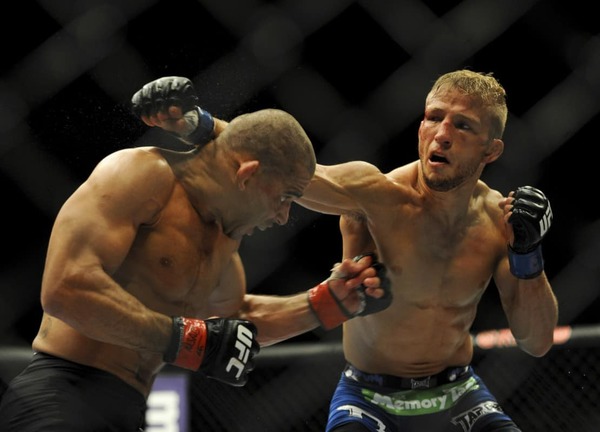 TJ has really always been known as an high endurance fighter, but what if instead of being high endurance, you could be unlimited endurance? It seems like that idea seemed appealing to him. The way in which he fights, it makes all the sense in the world that he'd want to use it, if he were one of that mindset of course. As I stated earlier, EPO increases oxygen in your body, TJ has one of the most inefficient styles I've ever seen in my life, as far as energy conservation goes anyway.
He's constantly moving, switching stances, feinting, going in and out, throwing punches and kicks from every which way, he's incredible. No one has ever fought like that, it was so entertaining to watch. It's so sad that this is potentially the reason, and that brings me to the question:
How many careers have been ruined because of this?
TJ's career is certainly ruined because of this: he was widely considered the best bantamweight ever; he held two wins over both Renan Barao and Cody Garbrandt, both fights of which he was expected to lose the first one, and finished them both by knockout, both times. He was a two-time UFC Bantamweight Champion, he lost his belt in an incredibly close split decision to Dominick Cruz, who's now universally considered the best bantamweight ever.
That split decision could've gone either way, many thought TJ shouldn't have even lost it, then he had to unjustly wait almost two years to get another shot. He got another shot, and didn't waste it, he took his belt back and defended it before wreaking havoc on the bantamweight division.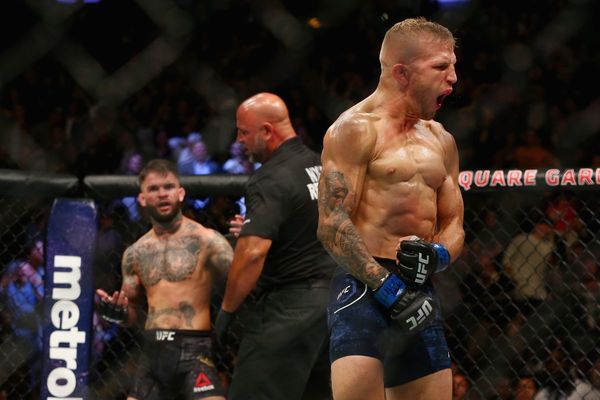 TJ is suspended until January, 19, 2021. That means he'll either be 35 when he comes back, or he'll be almost 35 upon returning. Some think this is a tragic thing for him, for the division, some say it's not too tragic. Like Dominick Cruz for instance, he said he didn't believe it'd be too bad for TJ, people will forget, and he'll have a good amount of time off to rehab his body and sharpen his skill set.
It'll benefit him in the long run, that's what he thought about it. Dominick Cruz is also a guy that's used to having tons of time off unfortunately, and he himself has yet to fight at 35 years of age. He was 31 when he fought Cody Garbrandt, and that's his last fight.
I for one do think it's incredibly tragic, here's why: for starters, as I said, TJ will be 35 when he returns; it's not like he's 28, and he'll be 30 when he returns, he's 33 and he'll be 35 when he returns, in a division that requires speed, agility, and timing. That's not good, his timing might be off because of the layoff alone, let alone the age he'll return at, and not being on EPO now. Generally once you've done PED's, if you stop doing them, your body doesn't function correctly. For instance, with EPO, considering it increases red blood cells, will his body produce them the way it should now? Or will his body forever be diminished?
Renan Barao
I think it's certainly safe to say TJ ruined Renan's career, but did a cheating TJ ruin Renan's career? That's a whole different story, and would make the entire situation far worse, in my eyes at least. Renan Barao was only 27 years old when they fought, he was thought to have at least three, if not five or six years left at his best. We all thought he was going to go down as the best ever, he seemed as unbeatable as anyone we'd ever seen, and TJ took that from him in that first fight, and Renan hasn't been the same since, at all.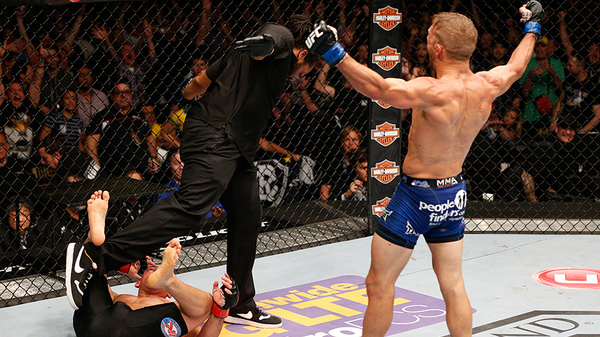 Is EPO what did that? That's the question. If he did it, it certainly helped him win, but was he on it at that point? That's what we don't know, at least as of right now. Even if he was, perhaps he could've cycled it out of his system and tested negative, we won't know until it's all said and done. I don't want to bash TJ, I'm a massive fan of his, but he obviously doesn't have a fair, honest mindset. He wants to win, period.
Two of the biggest talents we've ever seen in the sport will never be the same; Renan Barao was 34-1 (1 NC), and has gone 2-7 since, that's not something anyone expected. Barao is up there with BJ Penn and Johny Hendricks, as far as who's fallen from grace the hardest.
Cody Garbrandt
TJ has had issues with Cody ever since leaving Team Alpha Male, or perhaps I should say Cody had issues with him since TJ left. On The Ultimate Fighter, Cody was very aggressive towards TJ, and was constantly at his throat barking at him. It seemed as if Cody was trying to fight a fight that wasn't his, Urijah is the one that had most of the issues with TJ leaving, and Cody just carried it on. I feel like most people wanted TJ to win because Cody seemed kind of like a dick on that season, it seemed he was showing his true colors and who he was, but it doesn't anymore seem like that's the case. It appears he disliked TJ for great reasons.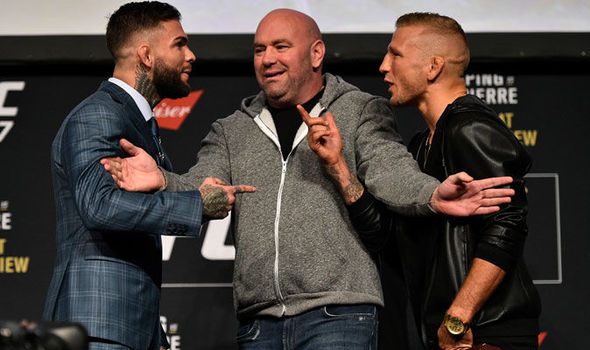 First off, many Team Alpha Male fighters, including Cody, Urijah, and Chris Holdsworth have stated that he wasn't a great teammate; that he's so competitive that he didn't care if he was going too hard, he didn't care if he hurt his teammate, as long as he got the better of them. He may be to blame for Chris Holdsworth being retired as well; there was an instance where TJ threw an illegal knee at him in practice and hurt him badly, and Chris has since retired because of concussion-like issues from training. He has an aggression that isn't really meant for sparring with your friends.
TJ ended up taking Cody's belt at UFC 217 via knockout, and within a few months, Cody and TJ were going at it on Twitter, and Cody mentioned EPO. That can't be a coincidence, how could he have possibly known the exact drug TJ was taking? That tells me TJ must've been on it at least the last four years.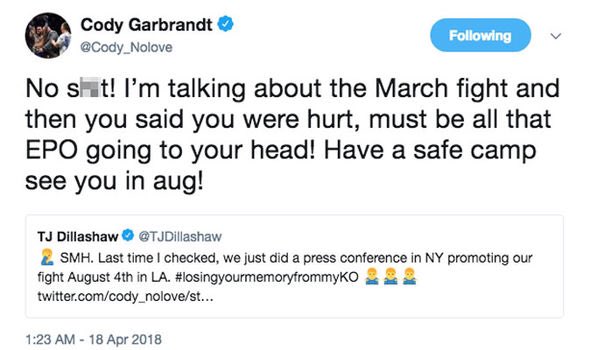 The UFC very ignorantly booked an immediate rematch, and the same thing happened, only faster this time. Cody was just 26 when he lost to TJ the first time, and now he may never be the same either; he was 11-0 with nine knockouts, with a dominant five round win over Dominick Cruz, crazy power, good wrestling, some of the best boxing in the entire sport, one of the hottest prospects the sport had ever seen.
He was 32-1 as an amateur boxer, undefeated in professional MMA, and already a UFC World Champion at just 25 years old, TJ took that away from him as well. Now Cody's 11-3, and lost all three of those fights by knockout. He was on his way to becoming something great; he also was someone that should've had at least five more years at his best, but it was taken away by a PED user, and now we may never get that same Cody No Love that we used to, it sucks. Is it because TJ's better, or because he was on EPO? We may never know, and that's tragic.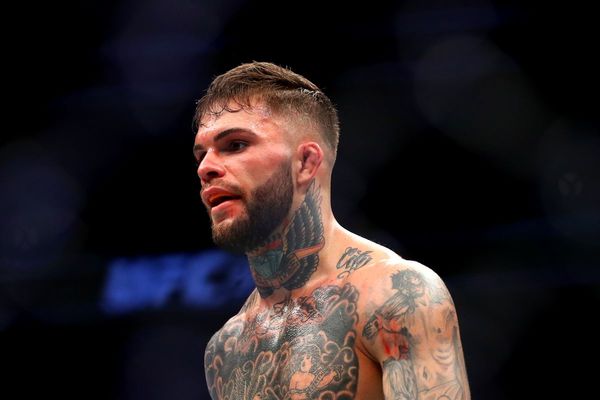 I wondered if and hoped that this was the first time he'd done it, but it's very doubtful. Considering Cody called the drug he was on well before he actually popped for it, and said he showed everyone on Team Alpha Male how to do it, I think it's pretty evident he's been doing it a long time, and that's horrible. His career can never be looked at the same anymore.
It makes me wonder, would he just be an average fighter without it? Would he still be a top five guy? Would he still be able to win and defend the belt without it? I really wish I knew the answers to those questions, I think everyone does, but we don't. Everything TJ's done, how spectacular he was, everything he's accomplished, everyone he's beat, how he beat them, it leads to him using PED's.
I love TJ Dillashaw, no one was more of a fan of him and his style of fighting than me, but perhaps he had it coming. I didn't really appreciate his attitude going into the Henry Cejudo fight; he was incredibly arrogant, even more than usual, and didn't seem to care about anyone but himself, and embraced it. It's one thing to care about yourself more than you care about others, it's another to only care about yourself. I do appreciate the video he released, saying he messed up and how sorry he is to his fans and the division; I'd like to add to that, the only reason he's sorry is because he got caught.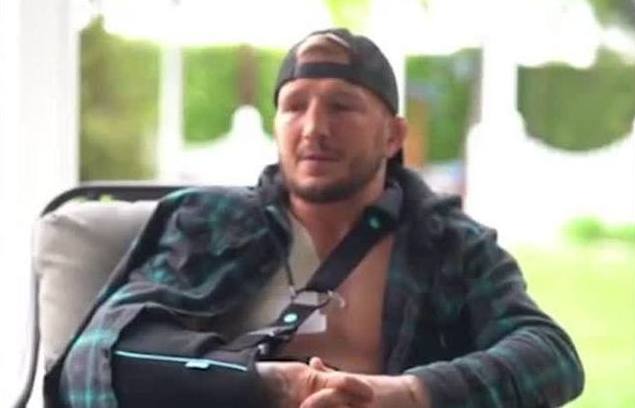 Let's be real, if he hadn't got caught, he'd be even more arrogant than he was before the Cejudo fight, especially if he won. There are guys he's known for a long time fighting at flyweight, friends even, he still didn't care if it was shut down. Plus, what if he did beat Cejudo? That would've really been a travesty.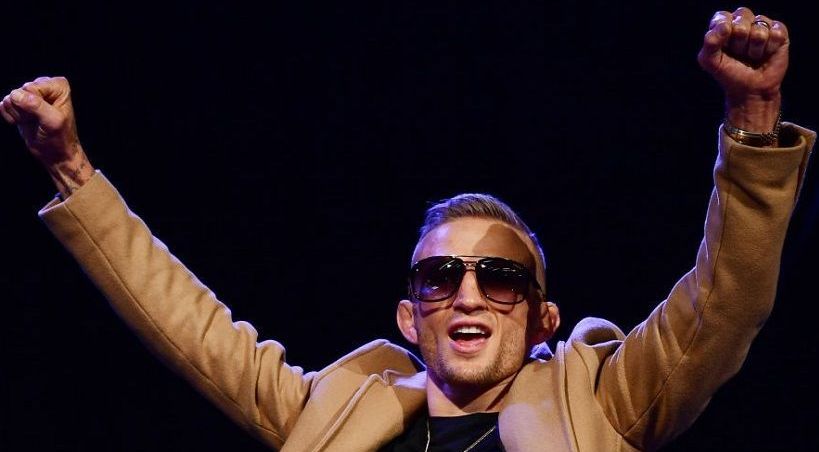 It's a good thing Cejudo won, could you imagine him winning that belt, then the flyweight and bantamweight titles are vacant and the most recent champion won the belts because of PED's? Or the flyweight division gets shut down and the last champion was caught using PED's, along with the bantamweight title being vacant? That really would've been horrible.
Three Careers
As far as I'm concerned, three careers have been drastically impacted  because of this, TJ's of course, Renan Barao, and Cody Garbrandt. Maybe even four, considering Chris Holdsworth is worth mentioning. It's very likely TJ will never be the same, it's one hundred percent that Renan Barao will never be the same, and though Cody's still only 27, getting knocked out three times in a row isn't good for your chin, or your confidence; especially when you've already dealt with concussions in the past. TJ has really messed this bantamweight division up. All over an incredible athlete thinking he's not gifted enough.
A lot of this is speculation, a lot of it is factual. I'll be honest, I hope I'm wrong, I really do; he's only been proven to be guilty in the Henry Cejudo fight. I will say again, I'm a huge TJ Dillashaw fan, and I will definitely miss watching him fight. Hopefully he comes back in early 2021 and is at least just as good as he was before getting suspended, though it's doubtful. One could only hope.