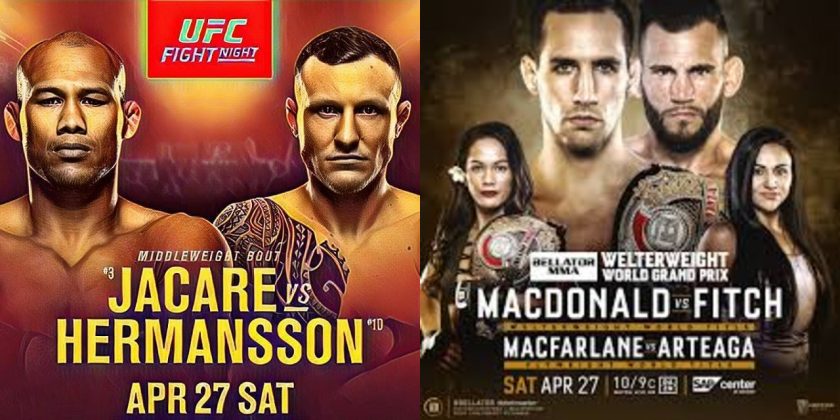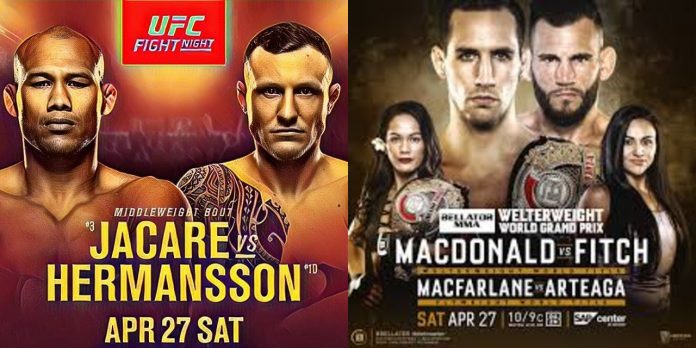 Last night we had two great fight cards, unfortunately they were on at the same time so we couldn't see both live, but nonetheless some great fights and some very important, and unexpected outcomes. We had two Bellator title fights last night, and a UFC middleweight main event that didn't go as expected according to most. The Bellator main event didn't really go as many anticipated either, continue reading to see what happened last night, and where they go from here:
We'll start off with UFC on ESPN+8
Dhiego Lima surprised some people with his good performance and win over Court McGee, edging out a split decision against the TUF 11 veteran, though I thought Dhiego clearly won the first two rounds. The strike totals were nearly identical however, with 65 significant strikes landed for each, 69 total strikes for McGee, and 67 total strikes for Lima. Dhiego got his first back-to-back wins inside the UFC thus far. It's crazy, Dhiego went 1-3 in his first UFC run, all three losses by knockout early in round one, and when he returned to the UFC, he lost his first two fights, going 1-5 with the promotion until his last two appearances.
All of that was a bit unexpected considering he went 6-0 on The Ultimate Fighter, and is a two-time finalist on the show. Something I think no one really considered, Dhiego generally loses by knockout, and Court doesn't really knock people out, so I imagined it'd be a tough fight. Dhiego's striking looked great, he landed that same left hook he knocked Chad Laprise out with all night long. He now has back-to-back wins over two TUF winners in his most recent outings. He did get dropped late in round three, but survived and made it to the scorecards.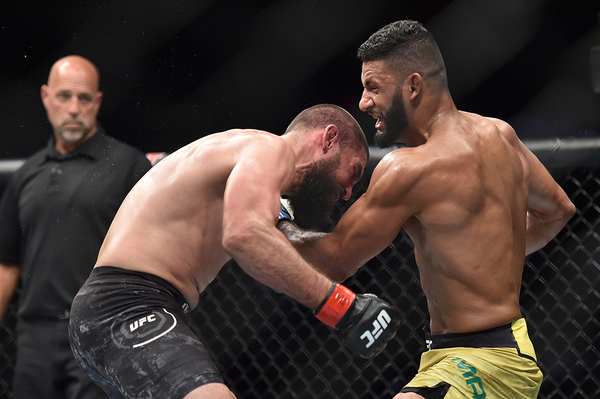 Angela Hill also looked great, she let her hands and kicks go, and showed off that 16-0 kickboxing resume. Jim Miller had a great performance against Jason Gonzalez as well, and I understand that Gonzalez isn't on Miller's level per say, but he's absolutely massive compared to him, and that makes for a potentially tough fight for anyone. Miller was able to stun Jason on the feet, and ended up getting his back before choking him out. I'm happy to see Miller get another win, he's such a kind and humble martial artist, much respect to Jim Miller. I'm very glad he's been able to rebound after being diagnosed with lyme disease.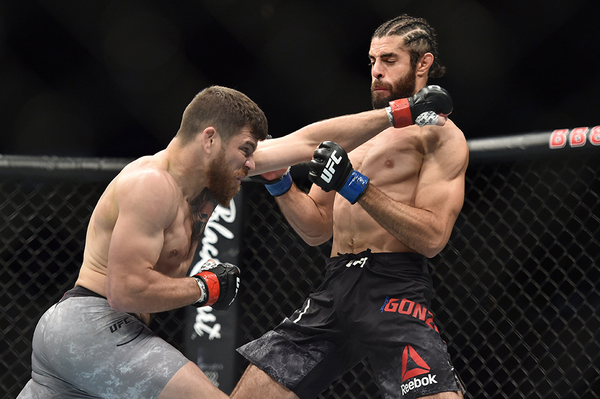 Gilbert Burns looked good last night, and got an expected submission finish in round two. Carla Esparza won a close decision over Virna Jandiroba, and Augusto Sakai won an even closer decision over Andrei Arlovski. I'll be honest, I had Andrei quite handily winning the first two rounds, but something I've noticed with Arlovski, he isn't too aggressive as he's gotten older. He's more of a point fighter now, and he doesn't really step on the gas too much anymore.
Takashi Sato had a great UFC debut last night against Ben Saunders, both guys looked good, but it's evident Sato belongs in the UFC and I'm very happy to see him here. He was hurting Saunders often with him crisp and accurate punches, and ended up getting the finish via strikes in the first half of round two.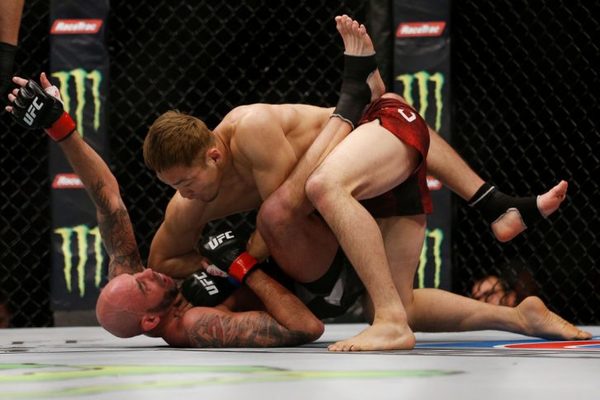 Roosevelt Roberts and Thomas Gifford had an entertaining back and forth fight, and Roberts won every round against the UFC newcomer, improving to 8-0. Gifford showed some promise, he's a very experienced fighter and will be back I'm sure. John Lineker and Cory Sandhagen had an even more entertaining back and forth fight, with Cory winning via split decision. It went kind of how I expected it to go, Lineker landing bombs to the body and head, and Cory trying to pick John apart from the outside. It was a great fight, and if you missed it, I'd definitely go back and watch it.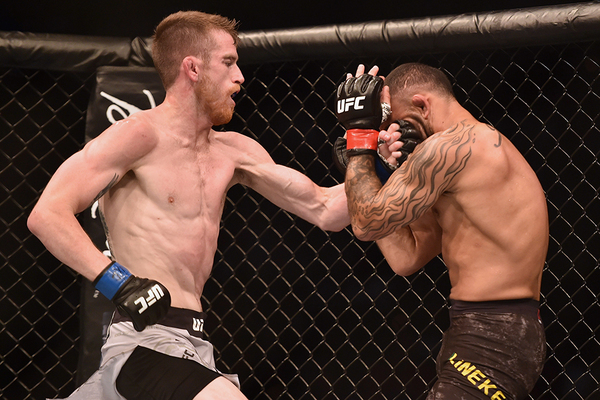 Ion Cutelaba and Glover Teixeira had a good first round with both clipping each other, and Cutelaba ended up getting his back taken before getting choked out. Glover is not the guy you want on your back, he had a great fight last night; he had to overcome the adversity in round one, Cutelaba seemed more powerful and was quicker, but the veteran adjusted and got the W.
Mike Perry and Alex Oliveira also had a great fight, which was also very back and forth. Cowboy would land a nice combo, then Platinum would land a nice combo, it was a great fight. I'd also recommend going back and watching this one if you missed it, Perry was awarded the unanimous decision. I'll be honest about this one too, I really didn't expect this fight to go the distance, I'm glad however I got to see the full fifteen minutes between these two.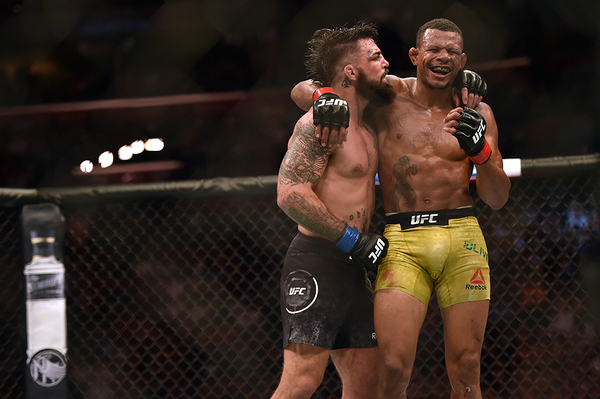 Greg Hardy actually really impressed me last night. I know his opponent didn't do much of anything, and didn't seem like he belonged in there with him, but think of it this way: Greg's opponent is a Master of Sport in Freestyle Wrestling, he couldn't take Greg down, and he definitely tried a couple times.
Hardy looked like a pretty seasoned fighter; he was still slightly off balance at a time or two during the fight, but overall, I was very impressed. He didn't swing wildly going for the kill like I've seen him do in the past, he looked very clam and collected, and he picked his shots wisely. He definitely didn't look like he only had four fights prior, he gets the knockout victory in round one.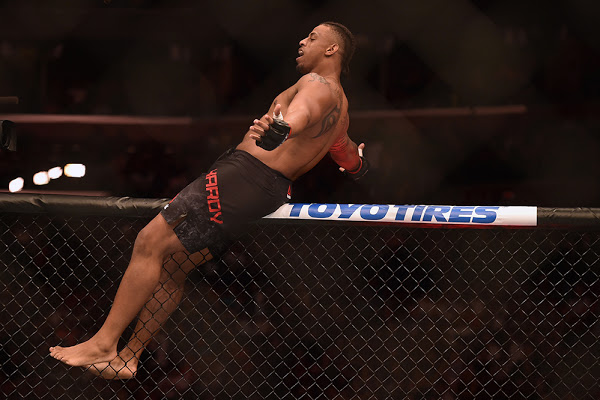 The main event went differently than a lot expected, but I predicted that if Jacare couldn't finish Hermansson by round three, he'd get out worked and lose a decision. He didn't finish Jack by round three, and he did lose a unanimous decision. Jack Hermansson did very well, he even went for the same guillotine against Jacare that he got on David Branch, and had it pretty tight, but of course Jacare got out of it. It was an action packed back and forth fight, too bad for Jacare. He had a title shot waiting for him on the other side, but congratulations to Jack Hermansson on getting the biggest victory of his career! He looked great last night, I'm excited to see who they put him up against next.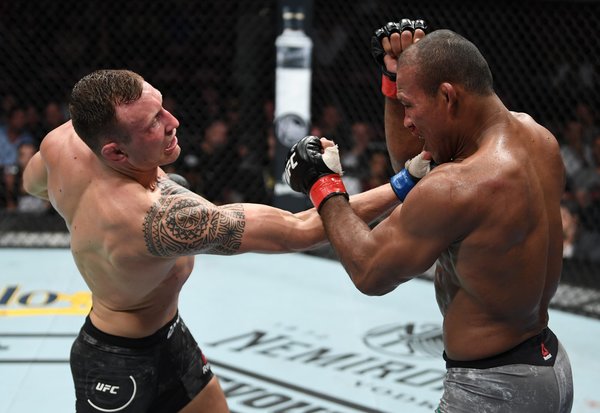 The first Bellator fight I'll mention is Phil Davis versus Liam McGeary II. Davis out classed Liam everywhere, particularly on the feet in the first two rounds, and hurt Liam in round three, before taking him down and getting the tap, which was ruled a TKO. He also looked great last night; to be 20-5 (1 NC), and have all five losses via decision, three of which were split, that's something incredible. I'm excited to see who they put him up against next as well, perhaps a rematch with Nemkov?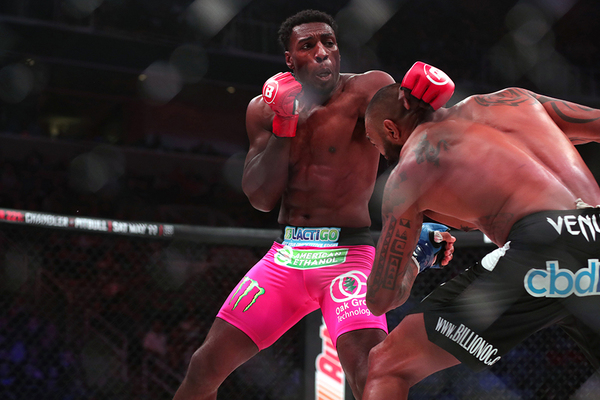 Benson Henderson versus Adam Piccolotti was a very close fight, and could've went either way. Benson actually looked a little better on the feet than he did on the ground to me, which is almost never the case; Piccolotti is a talented grappler, and honestly could've easily won this decision. Benson won via split decision, out of his last eleven wins, this is his fifth split decision. Ilima-Lei Macfarlane defended her flyweight championship for the third time last night, forcing the doctor to stop the fight in round three. She is now 10-0, and has finished all four of her title fights.
The main event was of course the welterweight championship fight between Rory MacDonald and Jon Fitch. It was a very competitive fight, much more competitive than really anyone expected. Everyone expected Fitch to be washed up against a prime Rory MacDonald, but Rory didn't really fight like himself. In most peoples opinions, including my own, he lost three of the five rounds. He won rounds one and two, and got out wrestled in three, four, and five, all 10-9's. The fight ended in a draw, the scores were 48-46 Fitch, 47-47, and 47-47. Rory stated afterwards that he just may not have that killer instinct anymore, which really is saddening.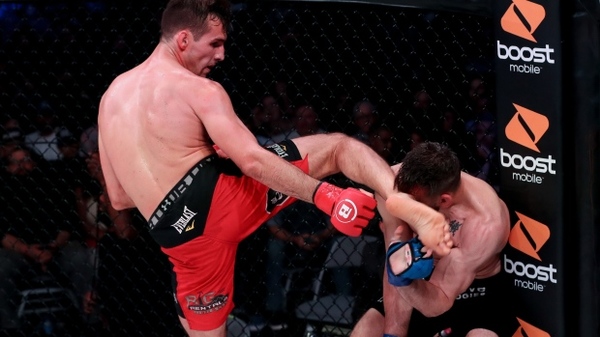 If he's thinking that way, it's got to be true. A fighters mentality is the strongest part of their game; you can have the talent of Anderson Silva, but if you don't have the drive to fight, you aren't going to perform accordingly. We've all waited so long for Rory to reach 30 or so years of age so we could see his true potential, we watched this guy at just 19 and 20 years old, knowing we had a real prodigy on our hands. Now it seems like he won't live up to that; he's still the Bellator Welterweight Champion, as he retained the belt, not defended, but retained.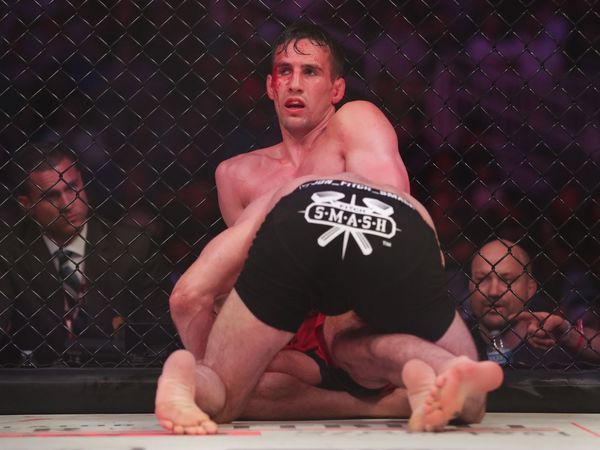 The sad thing is, he may be the best welterweight in the world, but without the mindset to hurt your opponent, you won't be or beat the best. Hopefully he finds his drive and comes back out for his next tournament title defense against Neiman Gracie hungry and looking for the finish.