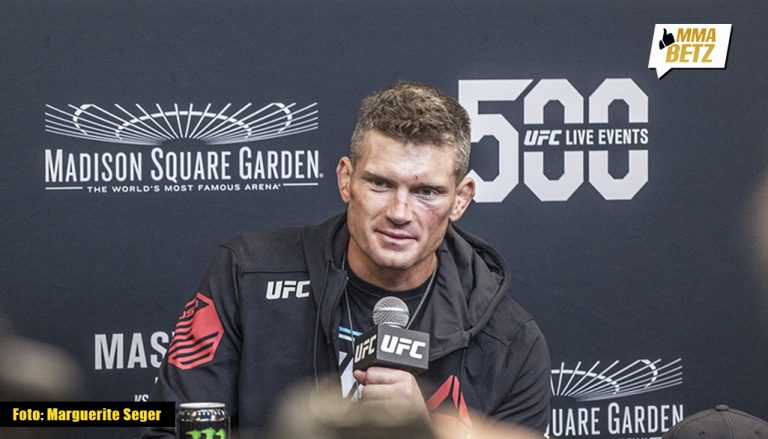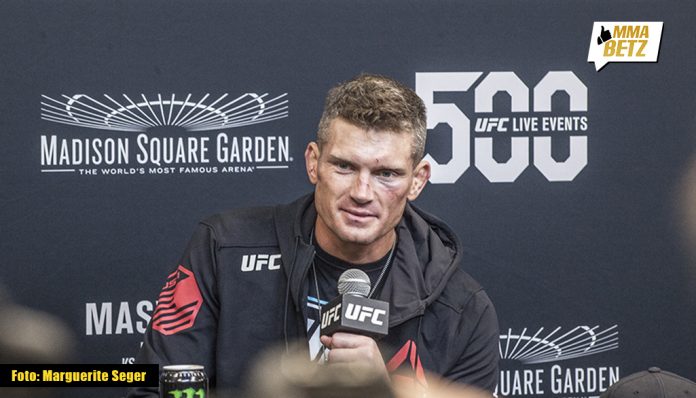 If there's one thing Stephen Thompson has learned from his fight with Jorge Masvidal in 2017, it's that nobody can break his will.
Masvidal is set to compete against Kamaru Usman in their welterweight title rematch in the UFC 261 main event this weekend. 'The Nigerian Nightmare' was able to earn a unanimous decision in their first fight at UFC 251, when 'Gamebred' stepped in on short notice to replace Gilbert Burns.
Although he won the fight comfortably on the judges' scorecards, Usman wasn't satisfied with his performance, and wants to 'break Masvidal's will' this time around, something Thompson believes can't be done.
His Will Can't Be Broken
Speaking on The Joe Rogan Experience podcast (as transcribed by BJPenn.com), Thompson, who beat Masvidal in a comfortable unanimous decision at UFC 217, explained why the Miami native's will can't be broken in a fight.
"That's somebody that you cannot break this guy's will in a fight," Thompson said. "I've seen it. I've broken guy's wills in the fight. When a guy like that, who comes out just as hard in the last as he does in the first, and still has got power and still is just a savage just wanting to rip your head off? He's a scary dude.
"When you hit [Masvidal] and he smiles at you…Normally when guys do that, they're hurt. But this guy? You know that he's just a G man."
"Let's Make It Happen"
Thompson also revealed how his top five welterweight clash with Masvidal at UFC 217 came about.
"I love [Masvidal]," Thompson said. "And it was funny, I was in Singapore [for Holm vs Correia]. Me and him both were there as guest fighters and that's where we made that fight happen. We had planned it out there. He was wanting to work his way up and I'd just lost to Tyron [Woodley] the second time. So I was like, 'Let's make it happen.' So I think what's changed from him, I wouldn't say so much his style, but his mindset."
Do you agree with Stephen Thompson's comments on Jorge Masvidal?
See also: