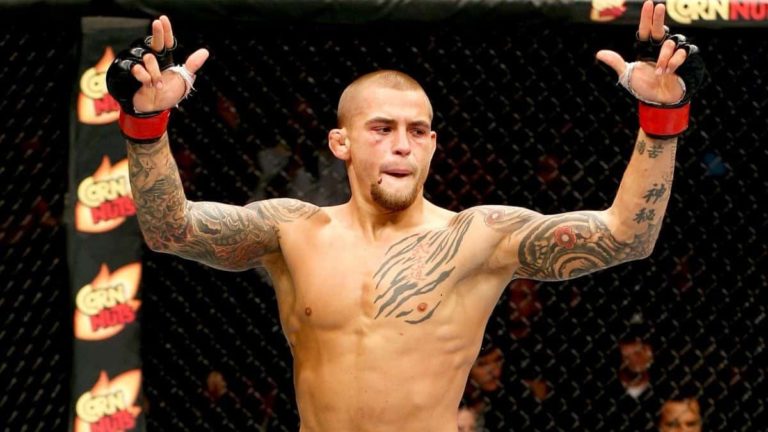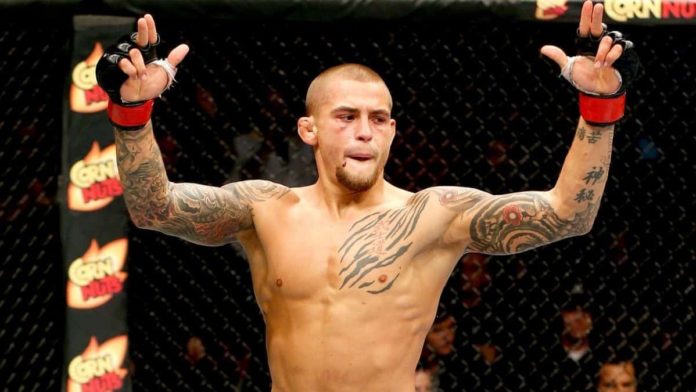 Dustin Poirier says his upcoming fight with former UFC featherweight and lightweight champion Conor McGregor should be for the 155lbs title, if reigning champion Khabib Nurmagomedov is retired.
Poirier and McGregor are set to face each other in a highly-anticipated rematch on January 23rd at UFC 257. The fight is a non-title five-round main event, but 'Diamond' believes himself and the Irishman should be fighting for gold if Khabib has called it a day.
Khabib announced retirement right after successfully defending his lightweight crown against Justin Gaethje at UFC 254. However, UFC president Dana White strongly believes he will undo his retirement and fight again, something the reigning champion has denied on a number of occasions.
Title Fight At UFC 257
Speaking to MMA Junkie, Poirier shared his views on the conflicting statements coming from Khabib and the UFC president.
"I think if Khabib's retired and not coming back, then I'm next in line for the title shot, and this could be the title fight," Poirier said. "This could be for the undisputed belt. I think that'd make sense. Dana's saying one thing, Khabib's saying another. Who knows what the truth is? Time will tell."
Khabib's Retirement
Khabib's announcement came at a time when his emotions were running high, and Poirier understands that. But given that the Dagestani has maintained the same stance even a month after UFC 254, the former UFC lightweight interim champion believes his UFC 242 opponent might be moving forward, and if that's the case, the lightweight division has to move on.
"The division has to move on," Poirier said. "The only thing that makes me think the guy is serious is, first of all, he doesn't seem like a bulls***er, and if he said he's done right after the fight and his father just passed away, it's an emotional moment. You just got another title defence, you get to go back home to your family. You might say those things right after. But a month later, you're still singing the same tune? Maybe the guy's mind is somewhere else. Maybe he is moving forward. Maybe, like he said, he's accomplished everything he set out to do. I don't know. But if he is done, somebody has to fight for that belt."
Another Interim Title
Poirier dismissed the idea of fighting for another interim title against McGregor, saying that it does not make sense. The 31-year-old said he wants to fight for the undisputed title, and if that does not happen against 'The Notorious', he will wait for the next fight after beating the Irishman.
"I want the undisputed belt," Poirier said. "I think in this situation, with him just defending, I don't think an interim belt makes a whole lot of sense. If the title's not on the line for this fight with Conor, it's going to be the next fight," Poirier said. "After I beat Conor, my next fight will be for the belt if this isn't it."
Should Dustin Poirier vs Conor McGregor be for the undisputed lightweight title?
See also: