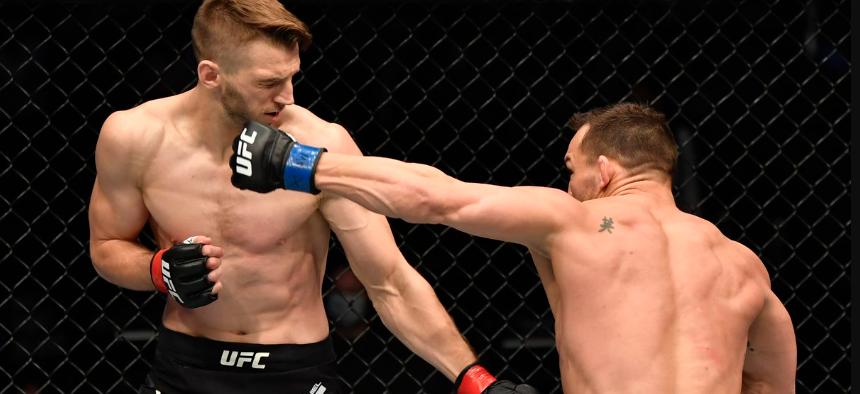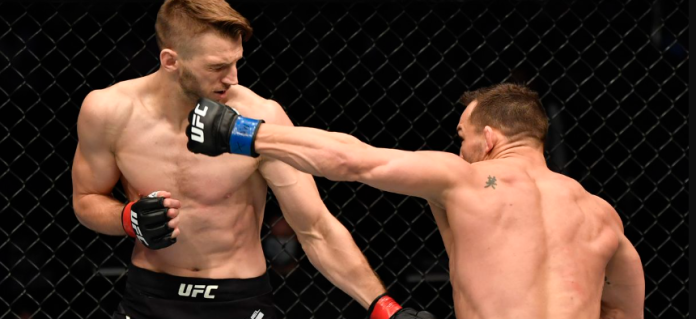 Michael Chandler has explained why his former opponent Dan Hooker is one of his favourite MMA fighters.
Chandler made his UFC debut against Hooker at UFC 257, where he won by first round TKO. The former Bellator champion relentlessly stalked his opponent during the first couple of minutes of their fight, and ultimately, found the New Zealander's chin with a vicious left hook. 'The Hangman' crashed onto the canvas and was forced to cover up as 'Iron' Michael landed additional shots, forcing the referee to intervene and call a stop to the contest.
Hooker is 2-2 since his loss to Chandler, beating Claudio Puelles in his most recent fight at UFC 281.
Michael Chandler Praises Dan Hooker
In a recent interview with the UFC (as transcribed by SportsKeeda), Chandler said he really likes Hooker and that he hopes to see his resurgence very soon.
"I think Dan Hooker is one of my favourite fighters, in and out of the Octagon," Chandler said. "He's just a good dude. He's a family man. People like him. He's always shown up. He's always fought extremely hard and he's very talented. It was great to see him put together a win in his last fight. I do think, things can turn on a dime in this sport. I think Dan Hooker, we could see a resurgence of Dan Hooker very soon. He's got all the talent in the world. I'm excited to see Dan put together some wins and stay inside that top ten."
Chandler is set to coach the upcoming season of The Ultimate Fighter against Conor McGregor, with the two fighters expected to lock horns at the end of the season. The date and venue for their blockbuster matchup have not been revealed yet.
Will Michael Chandler beat Conor McGregor when they fight later this year?