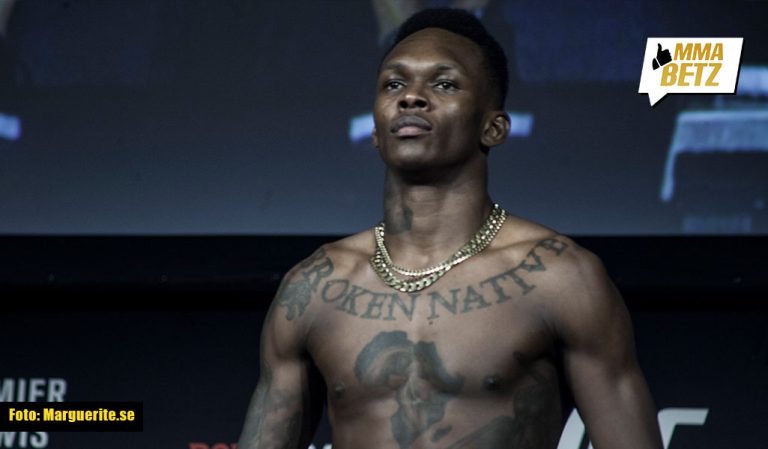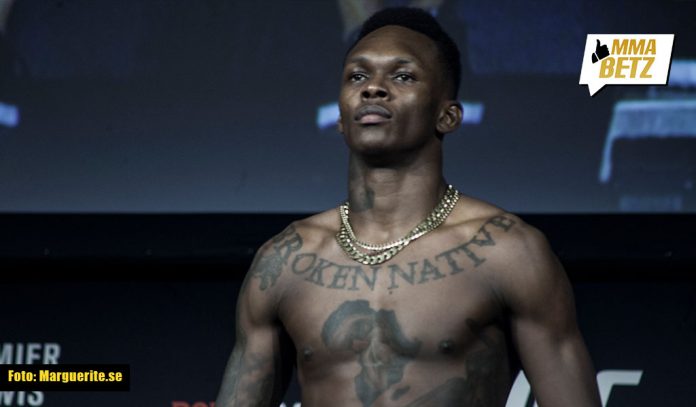 It's hard to believe that Israel Adesanya has only been in the UFC for two and a half years. The 31 year old fought four times in his first 14 years in the promotion. Since his sixth fight, he's beaten Robert Whittaker for the undisputed middleweight title, and defended it against Yoel Romero. In two weeks, 'The Last Stylebender' will defend his title again, against Paulo Costa at UFC 253 on September 26th on Fight Island.
Not only are both men unbeaten in their professional MMA careers, but they have been going back and forth in interviews and on social media since last year. Earlier this week, Costa posted a mock video of him beating up Adesanya. With his training parter Vanderlei Goncalves playing the champion.
Speaking at the UFC 253 virtual media day (as transcribed by MMA Fighting), Adesanya said he has seen the video but isn't taking too much notice.
Not Bothered
"It doesn't really bother me," Adesanya said. "He can make any kind of tapes that he wants to make. I'm just going to keep doing me, like I always have.
"I'm just enjoying poking the bear as he wallows away in his own f***ing piece of s***. Let him do him, and I'm going to keep doing me. I'm not bothered."
Allegedly!
Adesanya has come out and said that Costa is on performance enhancing drugs, and even accused the United States Anti-Doping Agency (USADA) of not testing him. The Nigerian born Kiwi continues to throw the accusation at 'Borrachinha', and also implied that Romero has recently failed a drug test. Allegedly.
"What happened to Romero's last fight with Uriah Hall?" Adesanya asked. "Yoel Romero pulled out of his last fight with Uriah Hall. Unbeknownst to me, I thought it was just an injury. But it hasn't been stated that it was an injury. Yeah, I'll just leave that as allegedly.
"But some things are not being spoken for that should be spoken for, but nobody's asking the right questions. It doesn't bother me. I beat Romero. If something comes out and he popped, I still beat him when he was juicing. I said this before: I'm going to pop [Costa] before [USADA] does, and I plan on doing just that."
Adesanya vs Jones At Heavyweight?
Popping Costa isn't Adesanya's only plan. The 185lbs champion has made it clear that he wants to move up to fight Jon Jones. However, with 'Bones' recently vacating his light heavyweight title, to move up to heavyweight, some may have thought that would be the end of that superfight.
Jones moving to heavyweight hasn't deterred Adesanya however, who remains adamant that they will eventually meet inside the Octagon.
"I still have that in mind, it's still part of my plan," Adesanya said. "But let me ask you this, how many years has Jon Jones been in the UFC? And he only just moved up in weight, right?
"So why would he or anyone else expect me to move up in weight, when I just got the belt, rather than defend my belt like he has and create a legacy before jumping up in weight. So I'm sticking to my plan. I'm never going to let anyone make me fold, or make me make a move ahead of schedule. I'm sticking to my plan."
How do you think Israel Adesanya gets on against Paulo Costa and Jon Jones?
See also: