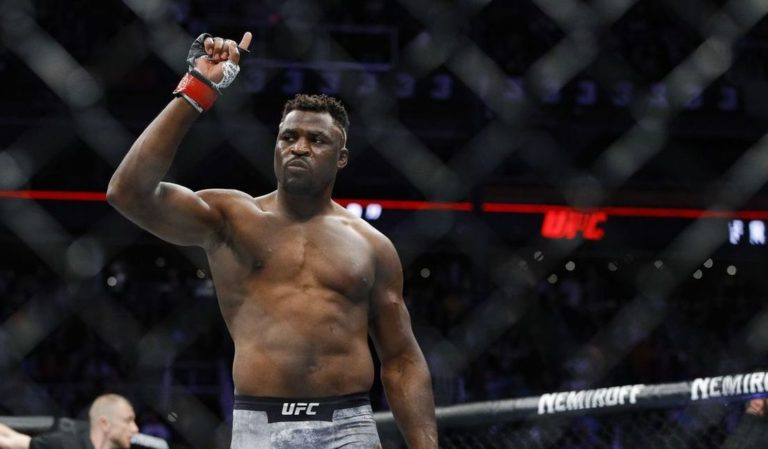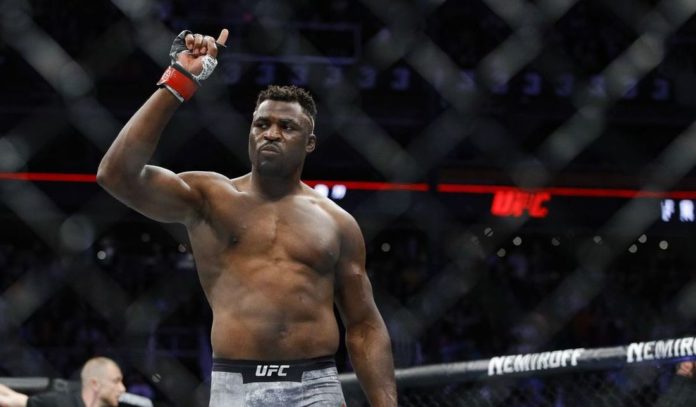 Francis Ngannou scored another first round knockout last night, improving his record to 14-3, and over an incredibly skilled former UFC Heavyweight Champion in Junior dos Santos. This marks his third win over a former UFC Champion, and he did so quite dominantly. He started out throwing some nasty leg kicks to Junior's calf, seemingly only to set up his thunderous punches. Junior threw a low calf kick of his own and dropped Francis, but was unable to faze him.
About :45 seconds into round one, Francis landed a beautiful overhand right; Junior tried committing to an overhand right of his own, but over committed to it and was caught with another right hand by Ngannou, and this spelled the beginning of the end for dos Santos. Francis landed a few more punches to the downed dos Santos, and the fight was stopped. This marks Ngannou's third win in a row after his two fight losing skid. He seems to be back to 100% mentally, and seems to be improving leaps and bounds every time we see him, though we almost never get to see much of him.
Francis 'The Predator' Ngannou debuted in the UFC with a 5-1 record, with his only loss being to a 7-1 opponent when he was just 1-0. He had one of the most impressive UFC debuts out there against Luis Henrique, who he KO'd with a beautiful combination ending with a perfectly timed and placed uppercut. He then defeated Curtis Blaydes via doctor stoppage; since then, none of his wins have made it past round one.
He spent 7:53 in the cage in his UFC debut, 10:00 in his second UFC fight, and the rest of his wins didn't last long at all. Every win since then would come in under two minutes; a :94 second knockout over Bojan Mihajlovic, a 1:57 submission win over Anthony Hamilton. This one really impressed me, Hamilton is the former CS Heavyweight Champion, and the former MFC Heavyweight Champion. That's not why I was so impressed though.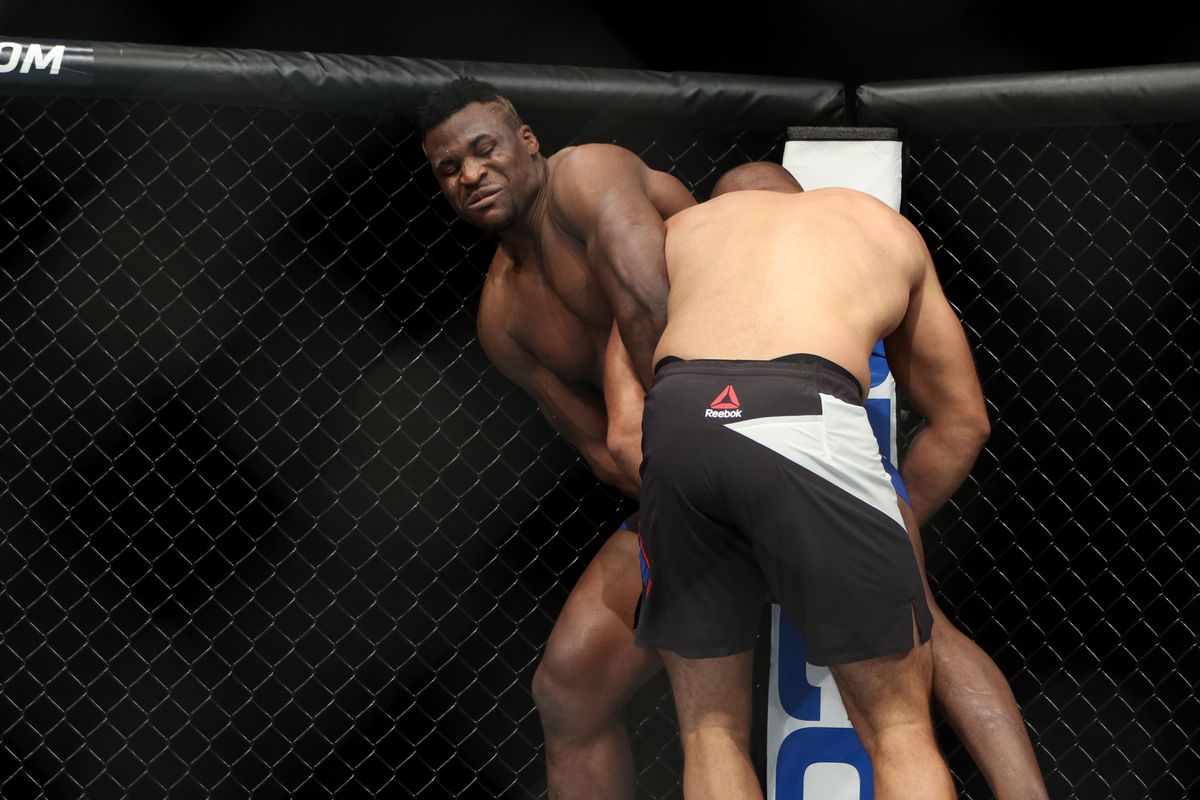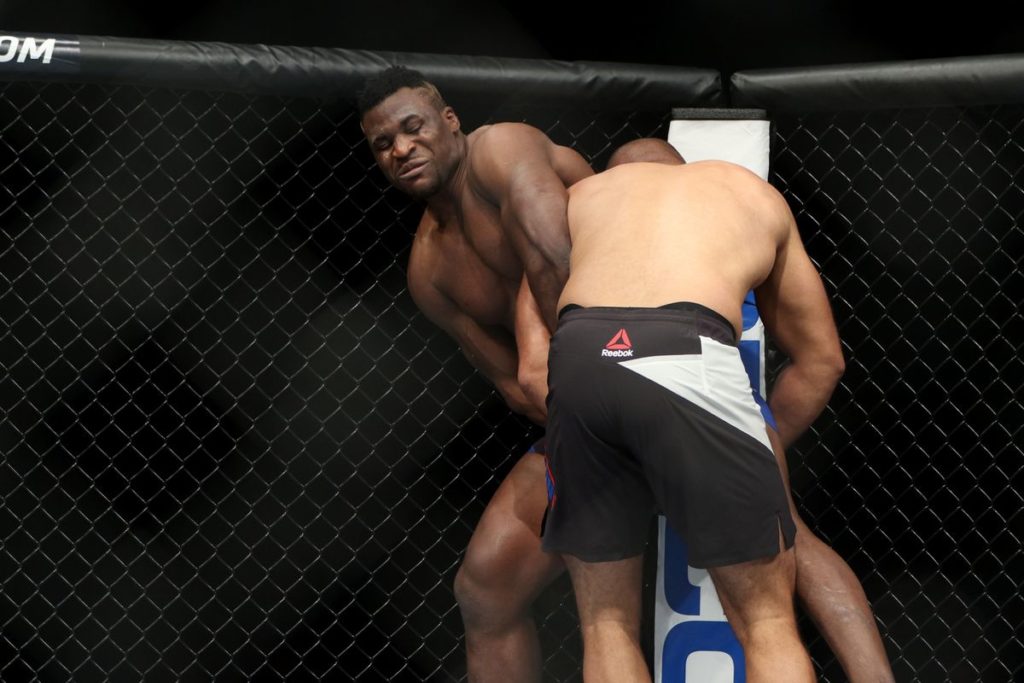 Hamilton is a NJCAA All-American, and when he was going for a takedown against the cage, Ngannou got a kimura lock on his arm, and swept Anthony to the ground and finished him with it. To have done that to an All-American wrestler when he started out boxing, and only had three years of MMA experience is mind blowing, absolutely astonishing. To this day, that's one of my favorite submissions ever.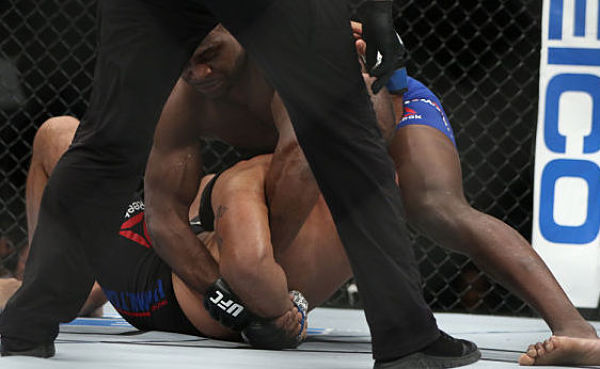 In his next outing, he'd knock Andrei Arlovski out in :92 seconds, before that uppercut from hell landed on former K-1 Champion Alistair Overeem at 1:42 of round one. He would get a title shot against then champion Stipe Miocic, and ended up getting mauled for five rounds, before having one of, if not the most uneventful fight in UFC history against Derrick Lewis. He fell from 11-1 to 11-3, and we thought he may never be the same.
Luckily for him, and luckily for us, he got his mind right and came back strong in the rematch with Curtis Blaydes. Most of us thought the UFC was about to kill him off, Blaydes was on a five fight win streak and was looking better than ever. Not to mention, Curtis was able to take Francis down a few times in that first fight, most thought it was a bad match up. Curtis is also the most prolific takedown artist in UFC heavyweight history. He proved us wrong by getting the TKO stoppage just :45 seconds into round one.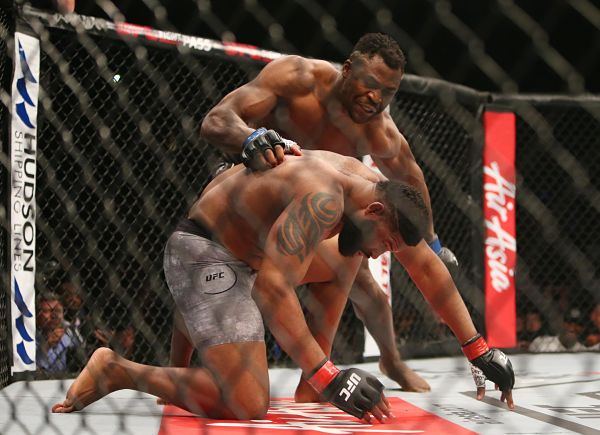 Some protested the stoppage, but it was the right call. When that initial overhand landed, Blaydes fell to the mat and couldn't even post on his hand, his face was on the canvas for a second there; and after Ngannou followed up, when the fight got stopped, Curtis was grabbing the fence trying to pull himself up. He wasn't all with it, and with Francis' power, it's not something to just let people keep taking.
His next fight would also end in controversy, but again, was the right call. The call against Cain Velasquez wasn't too disputed, but what finished him was. Yes, Cain did fall weirdly on his leg and shredded his knee apart in doing so. However, Francis cracked him with a tight uppercut that initially rocked him. His knee didn't just give out, he got rocked by that punch, then as he was falling, bent his leg in half. Francis followed up with a few heavy shots and that was all she wrote, just :26 into round one.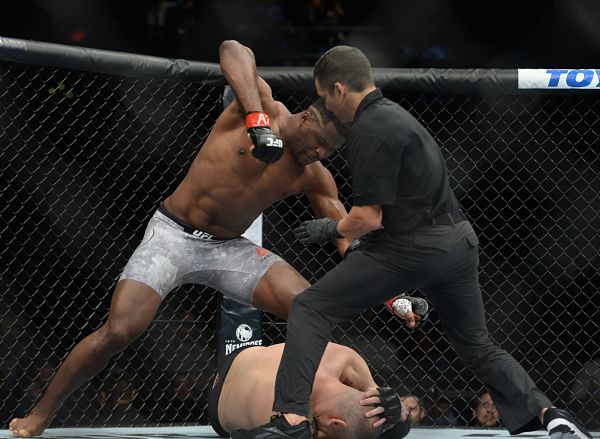 His next fight happened last night, and we all saw once again, you simply cannot take a shot from him, you just can't. He finished Junior dos Santos in :71 seconds; interestingly enough, his two previous fights against Blaydes and Velasquez were a combined :71 seconds, and that's how long this fight lasted. His last four wins can fit into one rounds time, a combined 4:04. Aside from his first two UFC fights, all of his combined wins total only 9:07 cage time. He's 9-2 in the UFC, to have seven wins in a combined nine minutes, that's remarkable.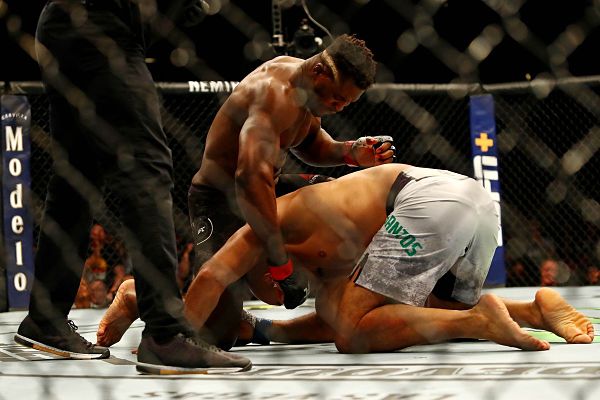 He's also never been finished, all three of his losses are via decision; and to take that kind of a mauling from the most successful UFC Heavyweight Champion ever over the course of five rounds, he has all the heart in the world. Also, whether or not he'd win, I bet that Derrick Lewis rematch would look a lot different, he was incredibly tentative in that fight because he was so terrified of losing.
He's finished ten of his 14 wins via knockout, and four via submission. That's quite remarkable as well, the only fights he's ever lost were decisions, and he got finishes in all 14 of his wins. It's unreal the power this guy has, he literally does only need to touch you.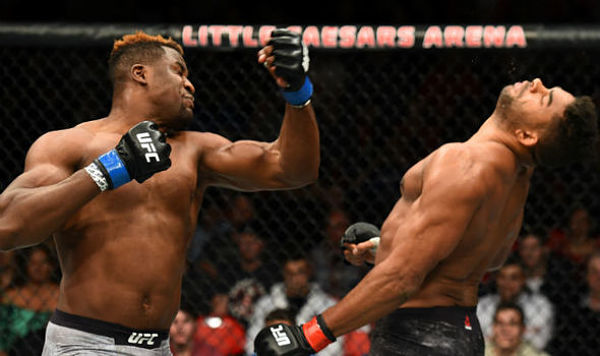 No wonder he has the hardest recorded punch in human history; not just in MMA, not in combat sports, not out of heavyweights, in human history. He's an absolute specimen, and regardless of who wins the Daniel Cormier vs Stipe Miocic rematch, I'd love to see him fight the winner for the belt. I'd love for it to be Cormier because I love that match up, but would also love to see him rematch Stipe. No matter what happens next, Francis Ngannou will certainly have tons of eyes on him.