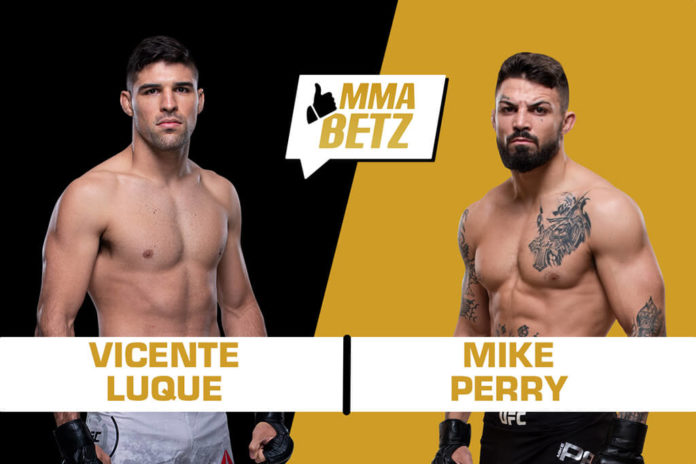 We have an absolutely incredible co-main event tomorrow night in Montevideo, Uruguay, for UFC Fight Night 156. This will be the promotions first trip to Uruguay, and though it's not the most stacked card, it's often times cards like this one that deliver (some of) the best fights.
Before the UFC Women's Flyweight Championship rematch between Valentina Shevchenko and Liz Carmouche, we get to see these welterweight finishers go at it. Continue reading for an in-depth breakdown of this great match up:
Many thought Mike Perry would be the next big thing when he came to the UFC, and especially after his first couple fights with the promotion. After making his UFC debut at 7-0 with seven knockouts, he won his first two fights, by via knockout.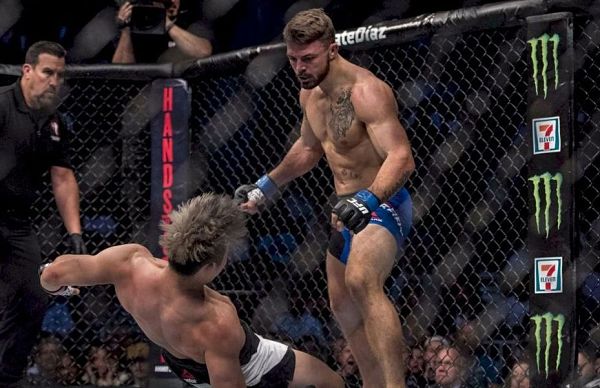 He first took to fighting South Korean powerhouse Hyun Gyu Lim, who had ten knockouts in 13 wins. Perry dusted him off in round one, before being matched up with former professional boxer Danny Roberts. After a back and fourth war, Perry ends up getting the victory via KO with just 20 seconds left in the third and final round. If you haven't seen this fight, I strongly suggest you go back and watch it.
In Perry's next fight, he'd lose via unanimous decision to Alan Jouban, before defeating Jake Ellenberger and Alex Reyes, both via KO. Perry was now 11-1 with all eleven wins via knockout, and his only loss via decision to a more experienced guy with better footwork.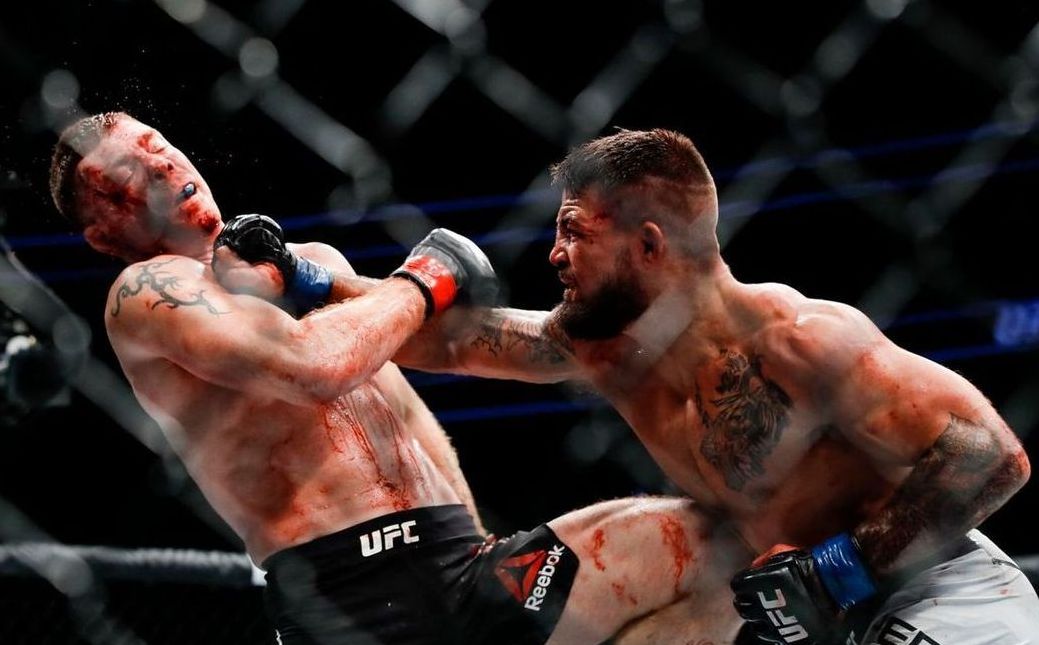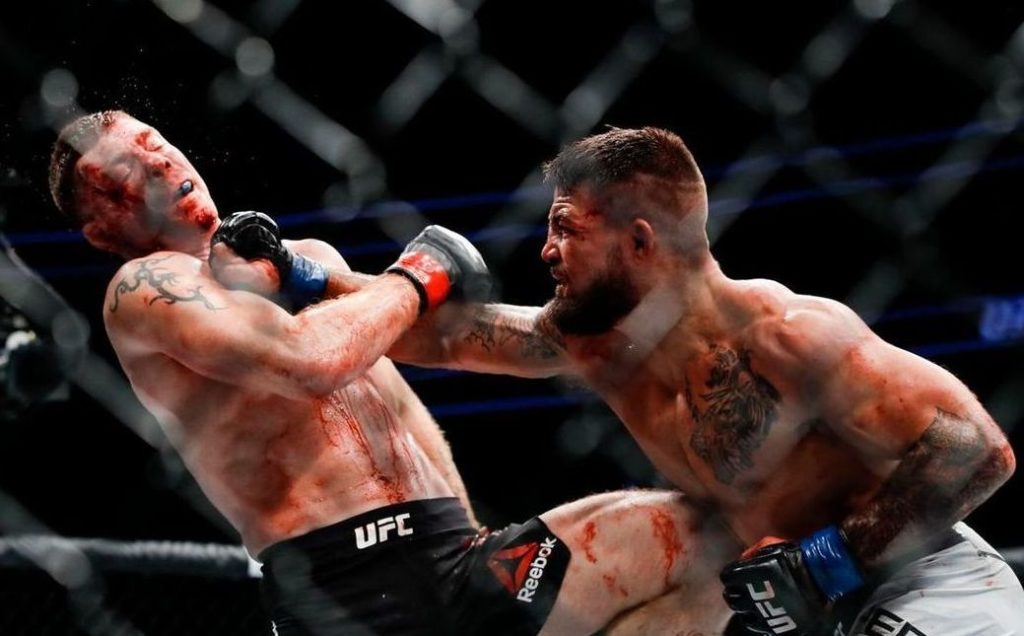 Since this however, Perry has gone 2-3, with those two wins both coming via decision. That's not to say he's fallen off in any sort of way, he had steps up in competition and is still only 27-years-old.
Vicente Luque came to the UFC with a less than impressive record at 7-4-1 after going 1-1 on The Ultimate Fighter 21. He then lost his debut via unanimous decision, falling to 7-5-1, and has since gone 9-1 with all nine wins via finish, and his only loss to Leon Edwards via unanimous decision.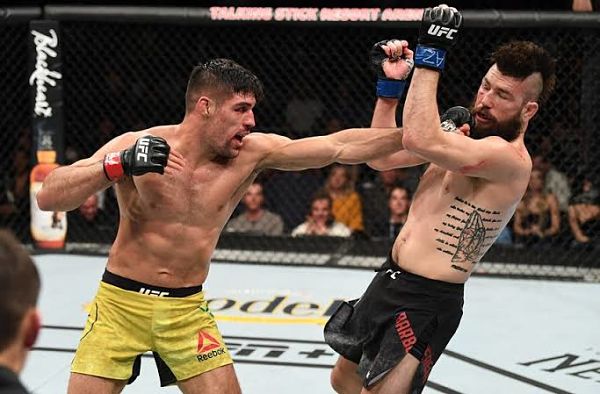 Those nine wins include three submissions and six knockouts (five KO's). When Luque gets the finish with his hands, he usually starches his opponents. The only guy he couldn't do that to is Bryan Barberena, who he defeated via TKO. Barberena is tough as hell as we all know, and again, if you haven't seen that fight, I strongly suggest you go back and watch it.
Vicente Luque (16-6-1) vs. Mike Perry (13-4)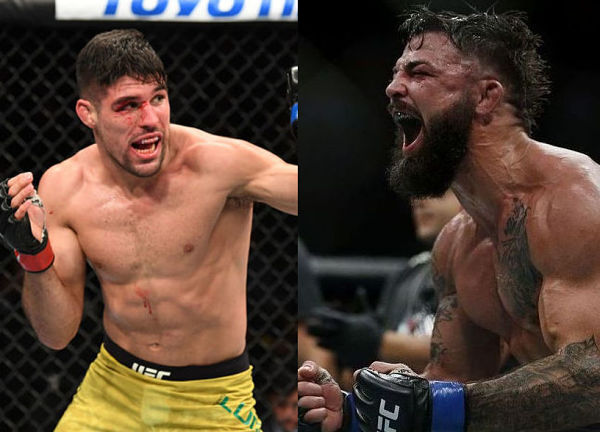 Luque was fighting good competition leading up to his UFC career as well. He holds a TKO win over former UFC Light Heavyweight title challenger Thiago Santos. Luque certainly proves records don't mean much; not only did he start his MMA career out at 7-5-1 after his first UFC fight and go 9-1 afterward, but he beat Santos when he was just 3-2-1 and Santos was 7-0.
The stand up is the most interesting part of this fight, considering Luque has a clear advantage on the ground, being a legit BJJ brown belt. Perry holds a purple belt in the art, but is no where near the level of Luque on the mat.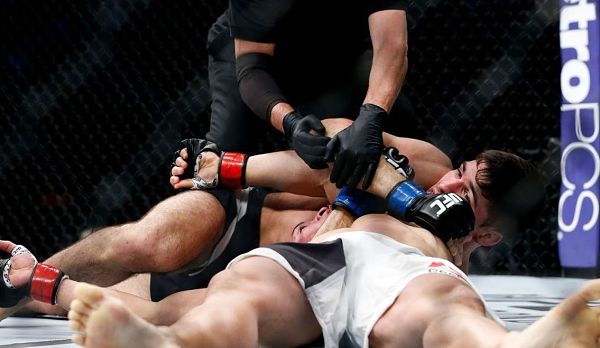 On the feet however, this fight could go either way. They both hit so hard, and both are only getting better as time goes on. Luque is also only 27-years-old, and is even two-and-a-half months younger than Perry.
Luque also hasn't been shut out in his 9-2 UFC career, both of his unanimous decision losses showed him win one round. Two of his early losses are via split decision as well, he's been quite competitive with just about everyone he's fought.
This is a fight between two very skilled and powerful orthodox fighters that are always looking for the finish. Neither of them have ever had a knockout loss in their MMA careers yet either, it's certainly a possibility that may change. It's kind of unfortunate that Luque isn't getting a top 15 guy yet, but whoever wins this fight should certainly crack that list. Who takes this stellar welterweight match up?