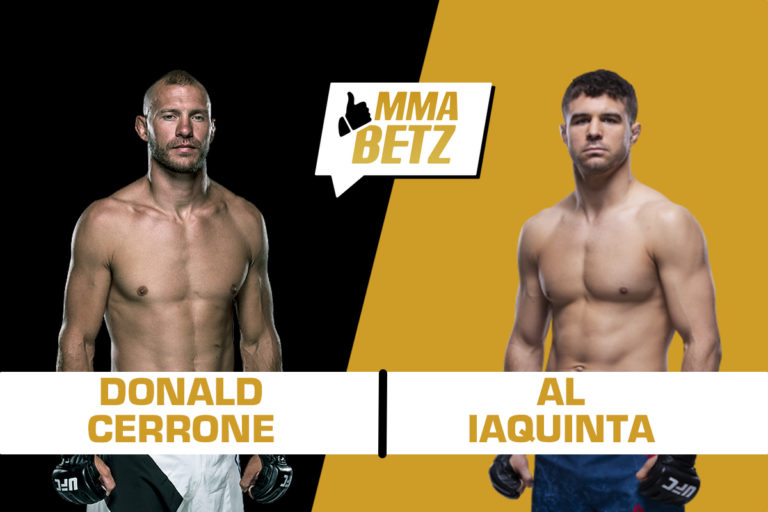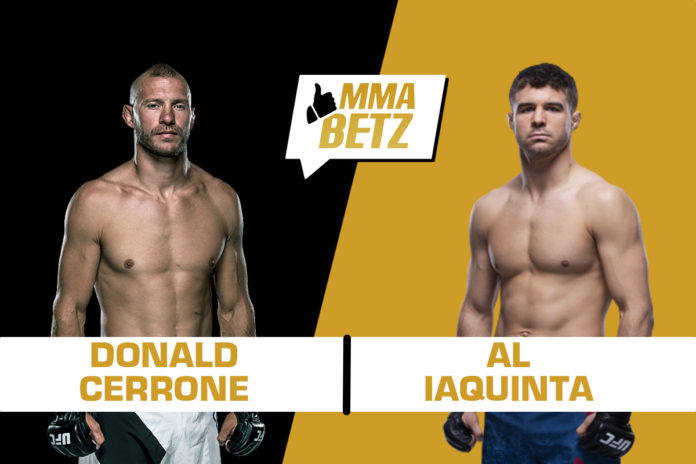 Tomorrow night on ESPN+ two top ten lightweights prepare to go to war in the UFC Fight Night 151 main event, as Al Iaquinta takes on Donald Cerrone in a much anticipated clash. We have the world class kickboxing of Donald Cerrone versus the great hands of Al Iaquinta. The kickboxer and BJJ fighter versus the boxer and wrestler, and two of the best at it. I can't wait for this fight, it's going to be a good one!
I doubt the winner of this fight will fight for the title next, but I do think they'll be one fight away, regardless of who wins. Khabib Nurmagomedov is fighting Dustin Poirier in September, which I believe will leave the winner of this fight against Justin Gaethje. I think Conor McGregor will fight Tony Ferguson, and the winner of this fight gets Gaethje. That's just a guess, but man, how many great lightweight match ups are there to make out there?
It's so exciting at 155 lbs, that's why this division cannot be held up, it's too bad it has been for awhile. Since Conor McGregor beat Eddie Alvarez, he never defended his belt, then Khabib won it and defended it against Conor, and now he's been out a year. That needs to stop, there are too many lightweights out there that are championship caliber.
Donald Cerrone is one of the first fighters I ever started watching. He was only 9-1 (1 NC) when I watched him for the first time; he fought the 10-0 James Krause at WEC 41, the same night Urijah Faber rematched Mike Brown for the featherweight title. Since then I knew he was a straight up assassin, his kickboxing is incredible, and his submissions were so high level for being so new to MMA. His guard has always been so dangerous, it's great to see. Believe it or not, despite being a professional kickboxer with 18 knockouts, he didn't get his first knockout win in MMA until his sixteenth win, that's insane. That included just three decisions, the other tweleve were submissions.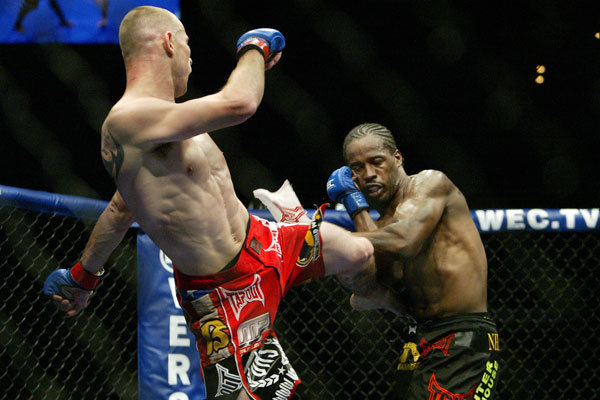 Donald went 6-3 (1 NC) in the WEC before making his UFC debut against the three year UFC veteran, Paul Kelly. He quickly racked up four wins in 2011, before getting dethroned by Nate Diaz at UFC 141. He has since had mixed results, but not in a bad way; he's won some and lost some since then, mostly wins, and mostly finishes. He's had some issues with good boxers in the past, and Al Iaquinta is an incredible boxer. On the contrary, Iaquinta has been submitted in three of his four losses, and Donald is as offensive and legit on the mat as just about anyone in the world at that weight.
Donald Cerrone's Accomplishments
10 (T)KO wins
17 submission wins
8 decision wins
4 (T)KO losses
1 submission loss
6 decision losses
4-time world title challenger (three WEC, one UFC)
Former ROF Lightweight Champion
Multiple time Kickboxing Champion
28-0-1 professional kickboxing record
40 Zuffa fights (this will be number 41)
Most post-fight bonuses in UFC history (16)
Most finishes in UFC history (16)
Most wins in UFC history (22)
Second most fights in UFC history (second to Jim Miller, who has 32 UFC fights, and who he has a knockout win over)
Tied for most fights in a 12 month span in UFC history with Sam Alvey (6)
Tied for most knockdowns in UFC history with Jeremy Stephens and Anderson Silva (18)
Tied for second most wins in UFC Lightweight history with Gleison Tibau (16)
Tied for second most finishes in UFC Lightweight history with Jim Miller (10)
Al Iaquinta has been in the UFC since The Ultimate Fighter 15, the only Live season the show's ever done. He went 4-0 on the show, but lost to Michael Chiesa in the finals. He rattled off three wins afterward, before losing to Mitch Clarke, a fight he was dominating, but wasn't aware of how crafty Clarke is on the mat. Since then, he's gone 6-1, that only loss being to Khabib Nurmagomedov, had a two year break, and another year break all in that time. He just turned 32 years old, and Donald just turned 36. Regardless of their ages, I believe both are better than they've ever been.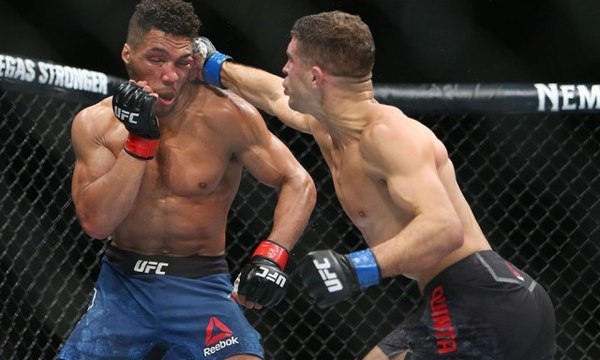 Al has a very interesting style of boxing, and he's the only one I've ever seen throw punches quite the way he throws them. I'm not too sure what it is, the way he folds them over, the way he takes his feet with him when he punches, but also knows when to plant his feet and throw bombs; or maybe the way he hides his kicks, particularly head kicks with his punches. Al has been a very underrated, and perhaps underappreciated fighter until about 13 months ago when he stepped up to fight Khabib at UFC 223.
In that fight people noticed though he lost every round, it was Khabib's toughest fight, aside from maybe the Gleison Tibau fight; and let's be honest, that was only Khabib's second fight ever in a cage, his previous 16 were in a ring. That entire fight was spent up against the cage, I have reason to believe that may have had something to do with it. I'm glad Al is at the top of the lightweight rankings and is fighting the best now, he puts on a show and he really is good enough to prove his ranking. Where would you like to see the winner go from here?
Al Iaquinta's Accomplishments
7 (T)KO wins
1 submission win
6 decision wins
3 submission losses
1 decision loss
Former ROC Lightweight Champion
TUF 15 Finalist
14-0 amateur MMA record, 4-0 TUF record
1-time world title challenger (UFC)
Accomplished wrestler
Breakdown
Al Iaquinta (14-4-1) vs. Donald Cerrone (35-11) 1 NC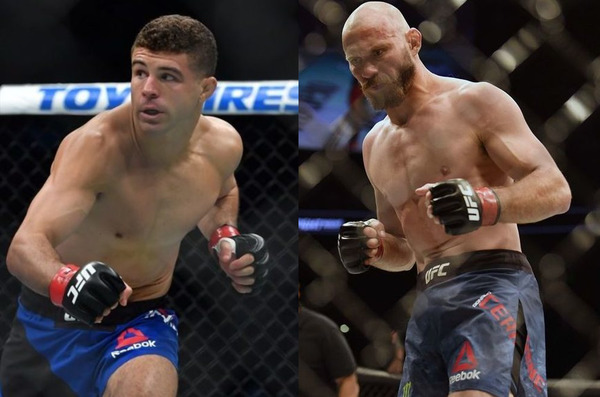 This is such a great match up, it's one of those fights that I have absolutely no idea who will win. I wouldn't put money on this fight, it's too risky to bet on either. As I've stated, Cerrone has had issues with guys that can box really well, and Iaquinta has had issues with getting wrapped up a couple times. This will be very interesting. I don't think either guy can take what the other will dish out honestly. I'm not sure anyone can take one of Cerrone's head kicks, I'm not sure if Al can survive on the ground with Cowboy either; on the other hand, I'm not sure Cowboy can take Al's best punches, especially if it's a punch combination. Or especially if he mixes it up from the body to the head.
The only common opponent between them is Jorge Masvidal; Al won a very close, most even say controversial decision against him, and Donald was stopped by him via TKO. This is a completely different fight, and the only thing I take from that is maybe Al can do something similar. Al's first three wins in the UFC were all decisions, then after losing to Clarke, four of his next five wins were knockouts. Both are coming off of impressive wins; Al had his performance of the night against Kevin Lee back in December, and Cerrone had his performance of the night against Alexander Hernandez.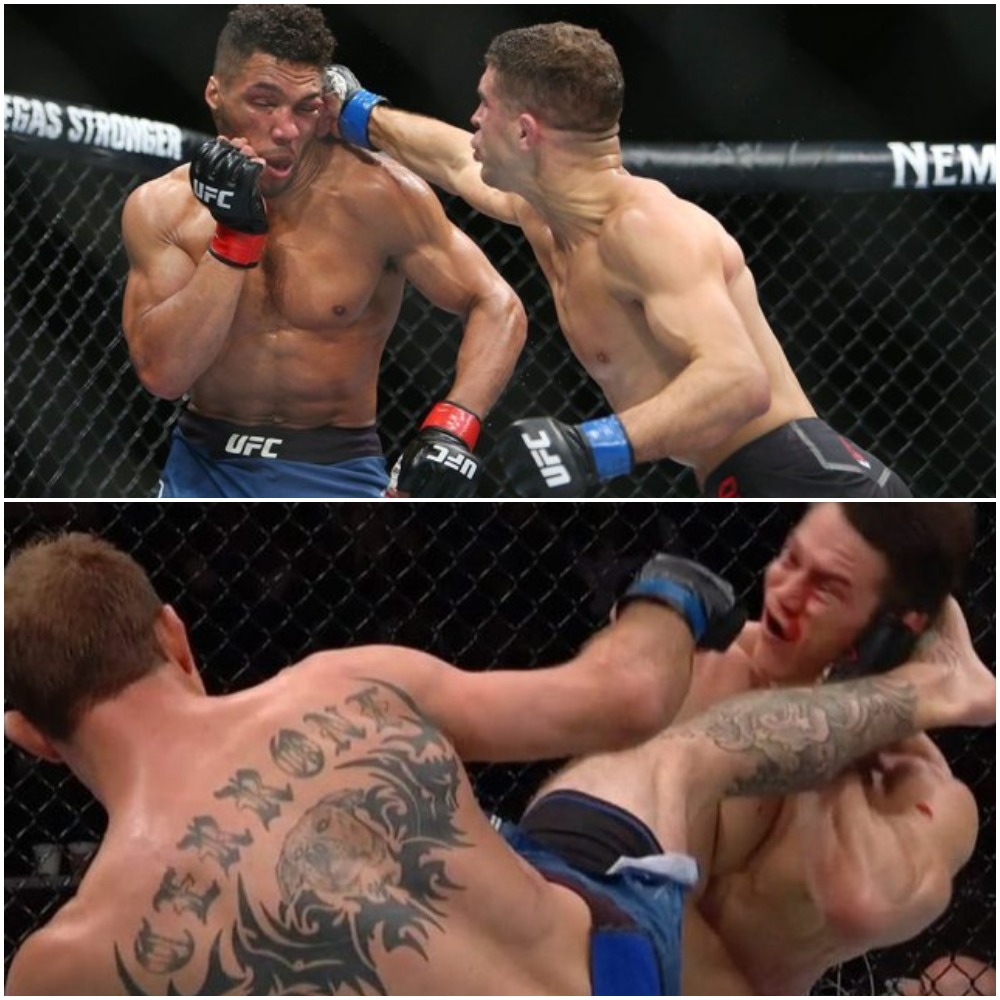 Donald is a few inches taller at 6'1", Al is 5'10", and Donald holds a three inch reach advantage. I don't believe that'll be much of a factor however, Cerrone has good hands, but he's better with his kicks, Al is the one with the more so crisp and polished hands. Al has a way about him of making fighters not look like themselves when they fight him; Khabib Nurmagomedov, Kevin Lee, and Jorge Masvidal are perfect examples of that.
Will Donald be able to keep in at kicking range? Will Al be able to get in on the inside and use his boxing? Will it hit the mat at any point? Will it go five rounds? So many questions I have will soon be answered. How do you see it going?