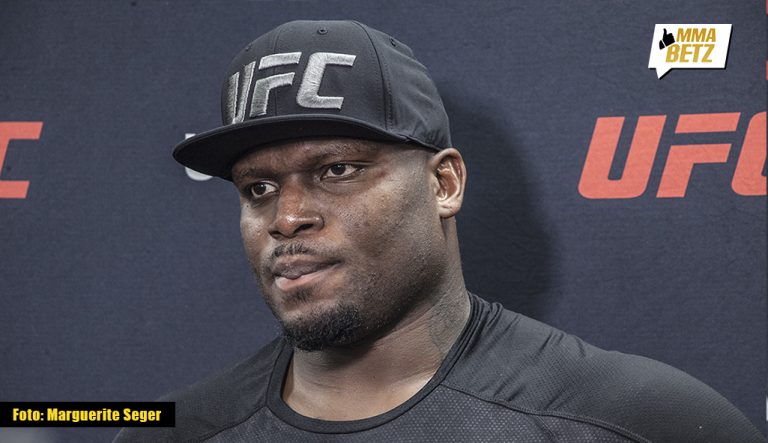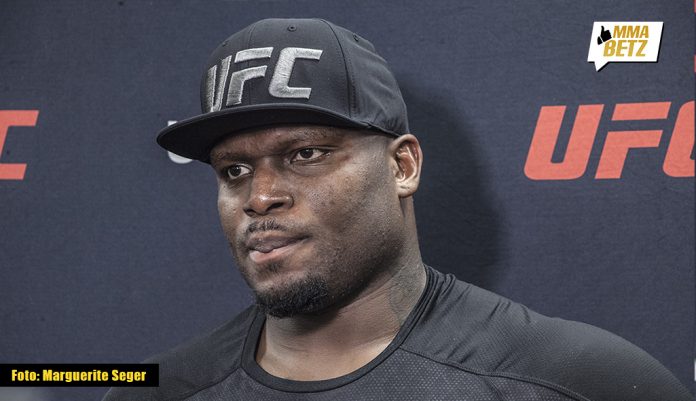 UFC heavyweight contender Derrick Lewis scored another highlight reel knockout against Aleskei Oleinik in the main event of UFC Vegas 6. 'The Black Beast' broke the UFC record in the win, now sitting alone atop the heavyweight mountain with the most knockouts in the division's history, with eleven.
Ahead the fight, Lewis stated that he had been increasing the intensity of his training in the hope of shedding more weight and extending his gas tank. While he still tipped the scales at 265lbs before fight night, the difference in training paid off as the 35 year old looked to be in the best shape he's ever been.
During his post-fight press conference (transcribed by MMA Fighting), Lewis revealed that although he's already lost a lot of weight, that this is just the beginning, and fans can expect to see an even better version of himself moving forward.
"I owe it to the fans," Lewis stated. "I owe it to everyone that supports me. I got to really take it more serious than what I have been."
Lewis admitted that he has not always had the most dedication to his training. However, he believes an even scarier version of himself exists if he can lose another 15-20 pounds.
"I've really been eating whatever I want and just been training a lot longer than 30 minutes this camp," Lewis stated. "We've just been training a lot more. I've still been eating bass [fish], still been eating Popeye's and stuff like that. Just been training more. For sure, I'll be a lot quicker, a lot more agile, a lot more aggressive and everything.
"I for sure have to get down 15, 20 pounds to feel comfortable in there, and you really will see something scary out of me for sure."
While currently ranked number four in the UFC heavyweight division, there are more than a few worthy contenders for Lewis' next fight. Including a matchup with Curtis Blaydes, who is fresh off a win against Alexander Volkov at UFC Vegas 3. 'Razor' took to social media after UFC Vegas 6 to call out the Houston native.
Lewis seemed to have the same idea in mind, as he gave his thoughts on how the fight would go, if it were to came to fruition.
"That'd be perfect to fight Curtis next," Lewis said. "All he's going to do is try to grab me and hold me and try to win a decision. He's not going to try to finish me. If he do try to finish me, that's fine, but I do believe I can take Curtis down and punish him on the ground.
"Yeah, put that on the headline. Make the headlines, go ahead. Type it. That's headlines right there. I'm going to take Curtis Blaydes down and finish him."
The statement even garnered another response out of Blaydes, welcoming Lewis' supposed game plan if the two meet inside the Octagon.
How do you see a fight between Derrick Lewis and Curtis Blaydes going down?
See also: