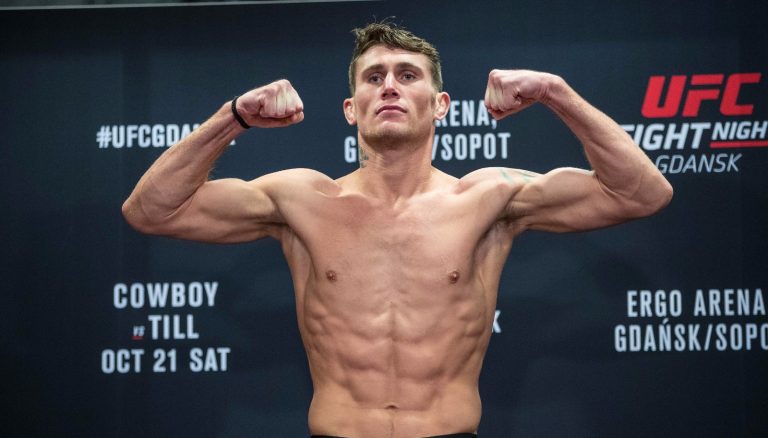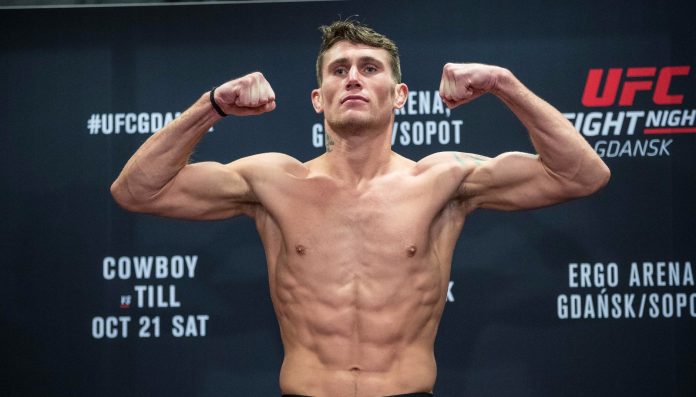 Darren Till will finally get his chance to face former UFC middleweight champion Robert Whittaker on July 25th. The two 185lbs strikers will battle it out for their top contender spot on Fight Island in a highly anticipated main event matchup.
A victory for Till would likely put him next in line to fight the winner of current champion Israel Adesanya, and Brazilian phenom Paulo Costa, following their bout later this year. However, he's not planning on overlooking Whittaker; who appears to have recaptured his former drive following a lengthy lay-off.
'The Gorilla' told Michael Bisping on the Believe You, Me podcast (transcribed by The Mac Life), that he's not sure what to expect from his opponent after his absence.
"I'm expecting either amazing Rob or I'm expecting Rob that doesn't believe himself so much anymore. I'm preparing for either or. Obviously, most fighters would say, 'Well I want the best Rob'. No. I want the worst Rob, make it easier for me.
"I don't know what Rob we're gonna expect. We've been having a good back and forth for a while now, so whatever Rob comes. I will say I've been preparing during lockdown and while … Fight Island's on the horizon. Got week six weeks to fight for five rounds."
Whittaker revealed that he had struggled with 'burn-out' in the months leading up to his loss against Israel Adesanya at UFC 243. However, after a little time away from the Octagon, the Aussie fighting legend now believes that he's ready to work his way back to the top.
Their bout was initially scheduled to take place at UFC Dublin in August but COVID-19 travel restrictions forced the short notice relocation to Yas Island. In stark contrast to Ireland, temperatures in Dubai regularly exceed 40 degrees Celsius in July. Despite the drastic change in climate, Till revealed that he has a plan in place to acclimatise to the heat ahead of their title eliminator bout.
"In July, it's the hottest month they have. They actually get told not to go out and drive because the petrol tanks will overheat and explode. I'm lucky, for me, I've got my management company out there in Dubai. If I can go out a few weeks to Dubai and accustom, I will.
"Whatever it takes kind of attitude. Whatever it takes."
How does Darren Till vs Robert Whittaker go down on Fight Island?
See also: