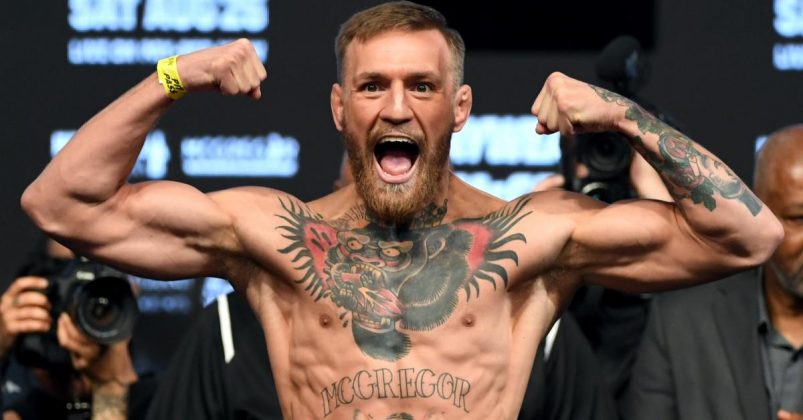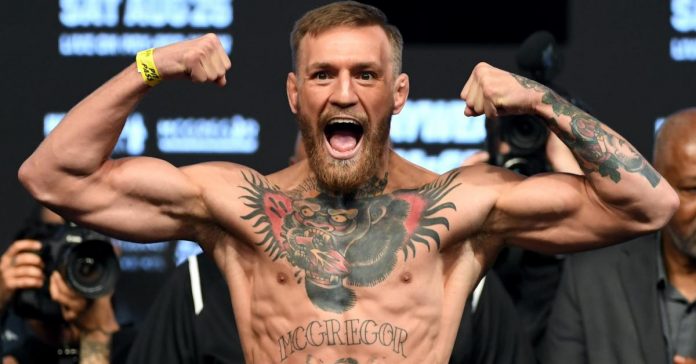 Make no mistake about it, prizefighting is about one thing and one thing only: money. And when it comes to making the big bucks in MMA, nobody tops Conor McGregor. Love him or hate him, The Dublin born fighter is a superstar and has fought in four of the top five highest-grossing UFC pay-per-views.
And according to UFC president Dana White, McGregor could be ready to step back inside the Octagon in the not too distant future.
In the middle of an interview with Robbie Fox of Barstool Sports (as transcribed by The Mac Life), Dana received a message from a certain Conor McGregor.
"This is Conor right here," Dana said, reading his phone. "He's asking me, 'What date could I fight on Fight Island, and will there be fans?' Conor's asking me. Conor wants to fight. We're not talking about a specific opponent. He wants to fight.
"He wants to fight, it sounds like he wants to fight in June and he's asking if there would be fans there. There would not be fans, and the fight would either be mid-June or the end of June. But Conor wants to fight."
McGregor has made it clear he wants a rematch with Khabib Nurmagomedov. He claims to be refocused and is planning on working his way to a title shot. 'The Notorious' laid out a three-opponent schedule late last year, which kickstarted into action in January with a quick win over "Cowboy" Cerrone at UFC 246.
There were recent talks of a bout with Jorge Masvidal, although those rumours were quickly silenced by Dana. Prior to that, it was expected that McGregor would fight Justin Gaethje in the summer. However, 'The Highlight' is now fighting Tony Ferguson for the UFC interim lightweight title this weekend at UFC 249.
What happens next in the Irishman's prizefighting career, only he knows. But one thing that's certain, no matter who stands across from McGregor, the world will always be watching.
Who do you want to see Conor McGregor fight next?
See also: