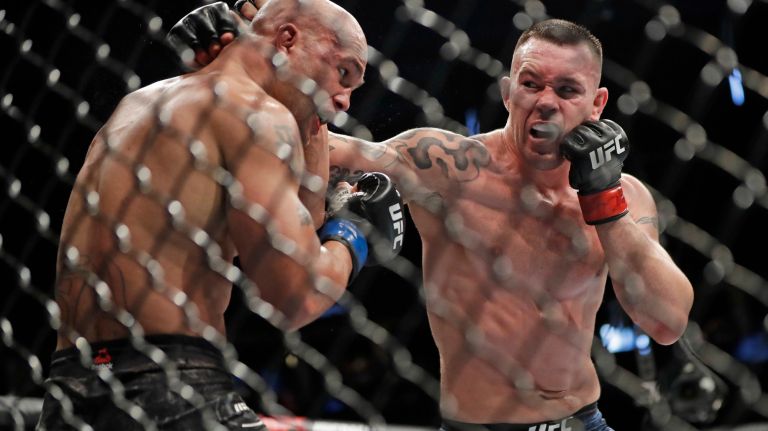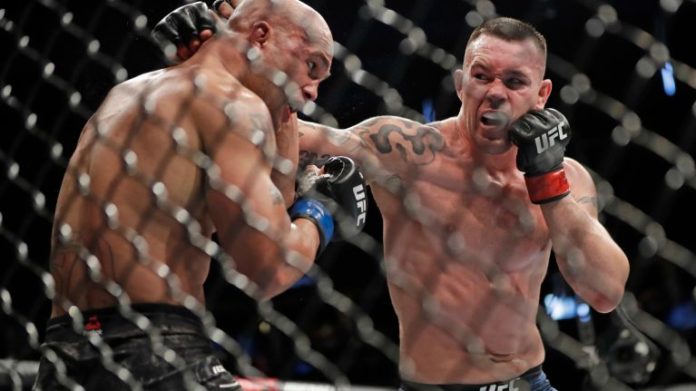 Colby 'Chaos' Covington not only got the win last night, and not only dominated the fight from bell-to-bell, but he broke a record that only two men ever have at the highest level of MMA. In Cain Velasquez' second fight with Junior dos Santos, he landed 111 significant strikes (210 total) and 11 takedowns to reclaim his UFC Heavyweight Championship. He became the first man to land 10+ takedowns and 100+ significant strikes in a single fight.
When Kamaru Usman fought Rafael dos Anjos, he landed 130 significant strikes (227 total) and 12 takedowns, becoming only the second man to ever do so. Yesterday, against one of the best welterweights ever, Colby Covington became only the third man to ever achieve this stat, as he scored 179 significant strikes (201 total) and landed 10 takedowns on the former UFC Welterweight Champion.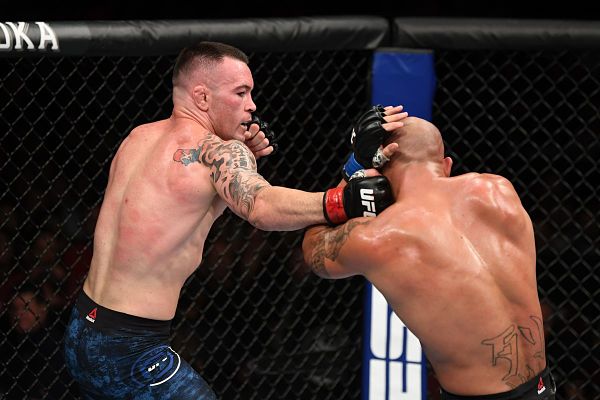 An interesting fact pertaining to this, all three that did this did it against a current or former champion. Also, all three that have this stat are a current or former champion as well, and all three were in five round fights.
Covington by far had the highest output of the three with 541 attempted strikes (most in UFC history) to Usman's 334 and Velasquez' 339. Not only that, but two of these three men will most likely be matched up together next for the UFC Welterweight Championship.
Covington not only defeated Demian Maia before Usman did, but he also defeated Rafael dos Anjos before Usman did. It's time to give Covington his shot. His style is the same as Usman's as well; he pushes a pace that no one can match, he's one of the best wrestlers in the entire sport, and he strikes mainly to get into range so he can look for a takedown, but also has very good striking ability.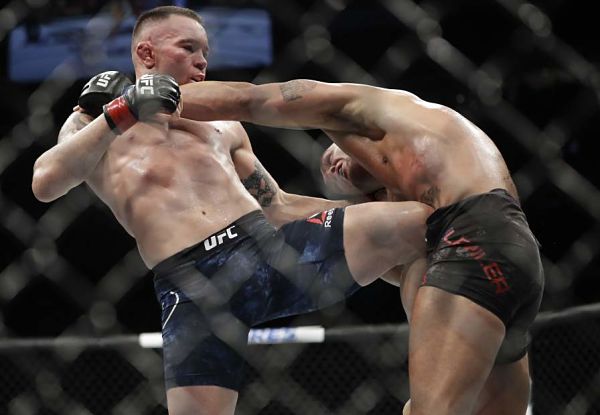 Chael Sonnen said he was surprised, that he didn't think Covington's striking was that good. From my observation, that wasn't even his best striking performance. He did look incredible throughout the fight however, and completely shut Robbie Lawler down. A fifth round Lawler is something everyone's terrified of, Covington didn't let him become that, and dominated the fight throughout.
When Covington didn't take Lawler down, he stayed on the feet and constantly out-struck him. It's honestly surprising that more than one judge didn't give more than one 10-8 round. The scorecards read 50-44, 50-45, 50-45. To have done that on a four week training camp against a guy like Lawler, it's astounding. Another interesting fact, Usman is 32-years-old, and Covington is 31-years-old, they're both in their prime.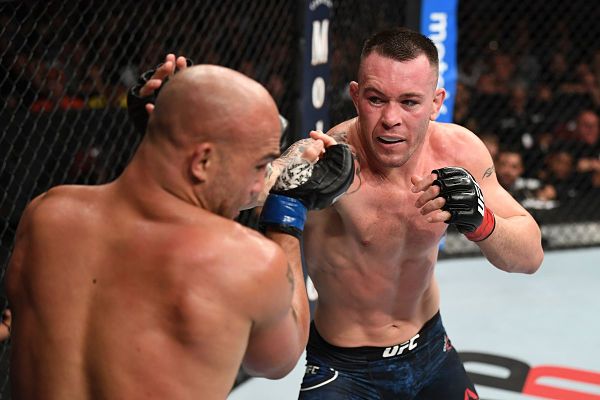 Also, each of them have fought the man to beat the other. Usman's only loss was in his second fight to Jose Caceres by submission (rear naked choke), and Covington defeated Caceres via unanimous decision (both outside of the UFC). Covington's only loss was to Warlley Alves via submission (guillotine choke) in his ninth fight, Usman defeated Alves via unanimous decision (both in the UFC).
There are too many reasons to make this fight, it needs to happen! It's time to see how Kamaru Usman and Colby Covington match up together, what do you think?