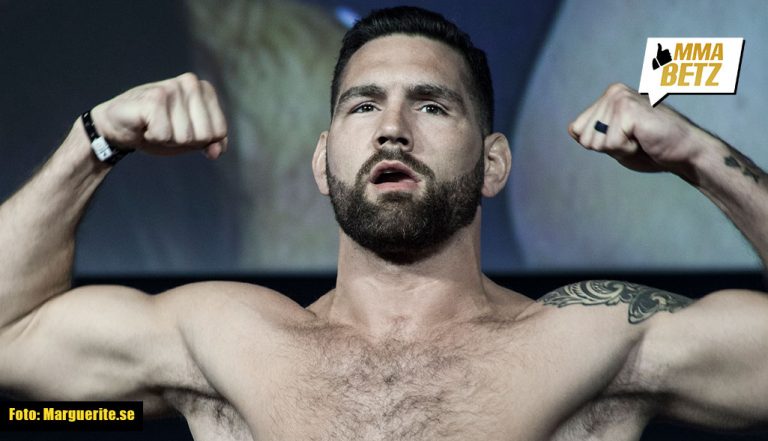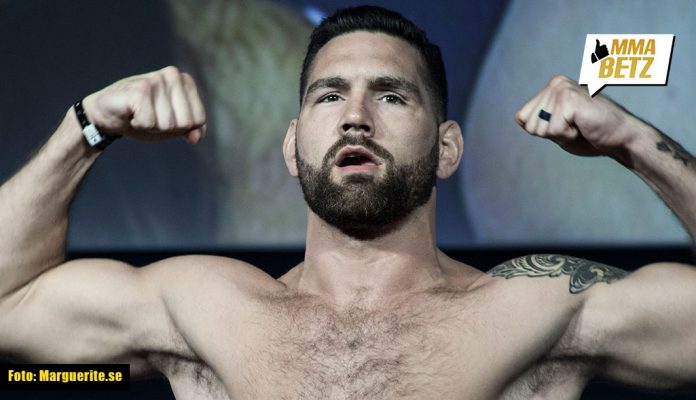 Chris Weidman has gone through all manner of ups and downs in his MMA career. 'All-American' won the UFC middleweight title by defeating one of the greatest of all time, Anderson Silva, in 2013 as a massive underdog, and then defended it three times before losing to Luke Rockhold at UFC 194, which was his first career loss at the time.
From that moment, things have gone downhill on for Weidman. He is now 1-5 in his last six fights in the UFC and currently on a two-fight losing streak.
Upcoming Fight
Weidman is set to drop back down to the middleweight at UFC Vegas 6 this weekend after his one-time venture to 205lbs in his last fight. He will however be looking to get back into the win column for the first time since 2017, when he takes on the 11th ranked Omari Akhmedov.
Speaking to to Line Movement (transcript by BJPenn.com), Weidman explained where his advantage lies over his opponent.
"I can never make [1]70 in my life, it would never be an option. He looks like he is a strong guy," Weidman said. "But, I can sustain a certain level of strength and pace as a big guy that can wear on a guy that is a little smaller and strong. I think I have a big advantage in that."
Confidence Of A Former Champion
Weidman is confident in his skill set, and plans on taking Akhmedov into 'deep waters' as the fight progresses.
"I match up great," he said. "He is a tough guy like a caveman from Russia, swings heavy and wild. He's on a nice win streak, I think a six-fight win streak. Not that he is super known or anything but he has been doing his thing in '85 pound division.
"To be honest, I think I'm better everywhere, he gets tired and swings heavy," Weidman continued. "Not that he is knocking too many people out, he doesn't have many knockouts. He does swing wild a little unorthodox, but he gets tired. I just think I can pick him apart on the feet, create a crazy pace and mentally and physically break him."
Prediction
So confident in himself, Weidman doesn't see the fight against 'Wolverine' going to the distance.
"I think I'm going to crack him with a good shot, take him down, climb to mount, ground and pound him for a TKO. He might give me his neck, I'll take that too. We will see."
Do you believe Chris Weidman will get the finish against Omari Akhmedov this weekend?
See also: