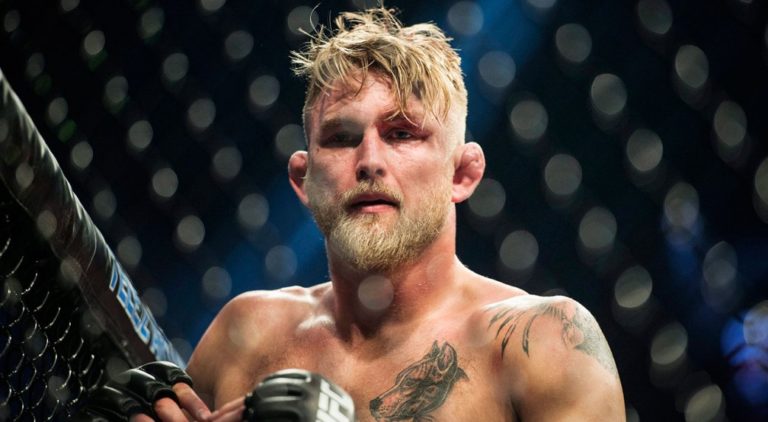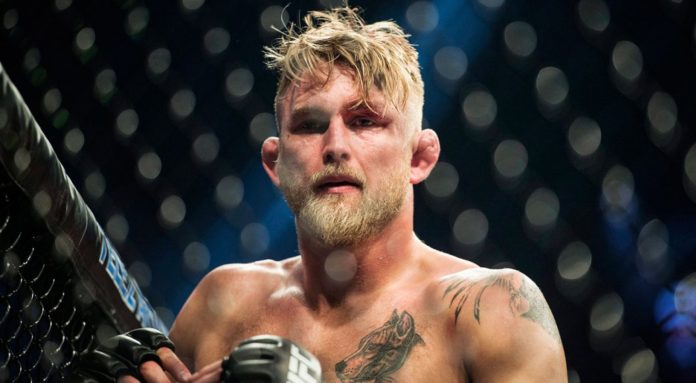 Alexander Gustafsson started out his combat sports career with boxing at age 10, and had some success, before switching to MMA in 2006. By the time he made it to the UFC he was 8-0 with six knockouts, and around the middle of his UFC career, we knew he was special. By time he retired, he was a legend; he put Swedish MMA on the map, he's the most elite fighter to have ever come from there.
Standing at 6'5" and hosting a 79" reach, just his frame, let alone his skill set posed a lot of problems for his fellow light heavyweights. He gave us some of the best fights we've ever seen, and gave two of the best ever, perhaps THE best two fighters to ever do it their hardest fights, and pushed each of them to the absolute limit. He's one of the best fighters ever to do it without winning a major world title.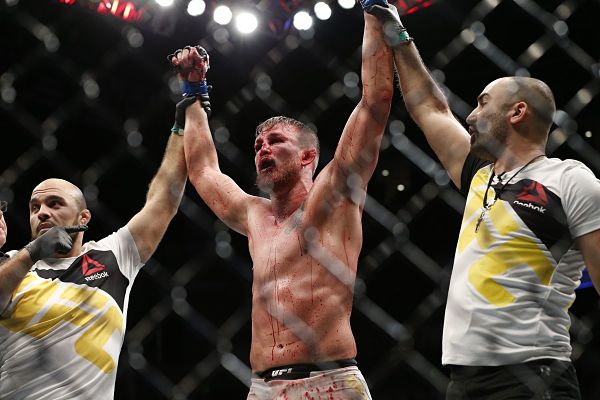 In 2003, Alex won the youth national championship in boxing at age 16. He took a break for awhile before pursuing and MMA career, and then returned to boxing and won some heavyweight and light heavyweight tournaments. He also defeated a Swedish Heavyweight Boxing Champion in an amateur fight, and was going to compete the next year also, but couldn't because he got signed to the UFC.
Early UFC Career
Alex did very well in his UFC debut, as he KO'd Jared Hamman in just :41 seconds, improving his record to 9-0. His next fight would be the first time he lost, as Phil Davis took him down, and submitted him with an anaconda choke with just five seconds left in the first round. This really lit a fire under Gustafsson, he knew he could be better and he really worked for it.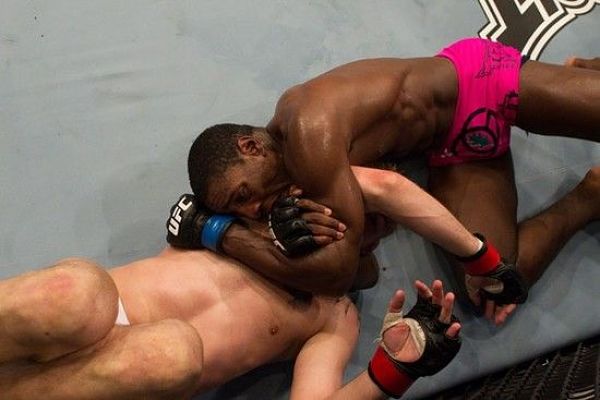 Aftermath of First Loss
In Gustafsson's next outing, he'd face fellow striker, 41-8-2 professional champion kickboxer Cyrille Diabate; Alex dropped Diabate twice in round one, first with a left hook, then again with a right uppercut, before getting a high crotch takedown in round two, taking mount, taking his back, and finishing the fight with a rear naked choke.
He then faced vicious striker James Te Huna, who hadn't lost in four years, which was to Hector Lombard, and won his last six fights with five knockouts. After getting taken down early, he got another high crotch takedown right into side control; Te Huna worked his way up, and went for another takedown, Gustafsson stuffed it and took his back, before again winning via rear naked choke.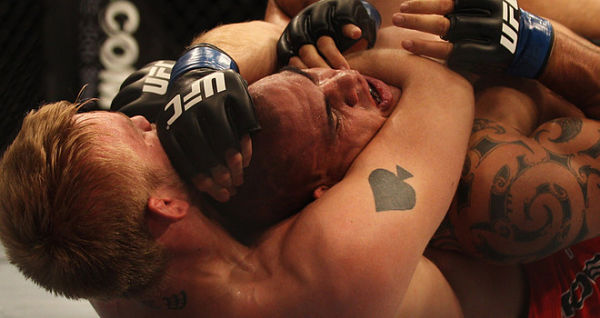 Alex was now 11-1, and would face The Ultimate Fighter 3 veteran, Matt Hamill. Gustafsson out struck Hamill in round one, and looked even more fluent with his hands than he had in any of his previous fights. Alex really let his hands go in this one, and started to show his kicking game off as well, before dropping Matt, and finishing him via strikes from mount in round two.
Gustafsson then met the 26-5 former UFC title challenger, and former IFL Light Heavyweight Champion, Vladimir Matyushenko. Alex showcased his incredible footwork, good kicks, and even better hands again, knocking Matyushenko out half way through round one. The next time he fought would be the first time he headlined a card in Sweden inside the UFC, and he would face vicious knockout artist Thiago Silva.
Gustafsson landed a beautiful right uppercut just thirty seconds into the first round and dropped Thiago, but was unable to finish him with it, and just continued to out strike him for the rest of the fight, out landing him 78-38 in total strikes. Gustafsson fought Mauricio Shogun Rua next in a number one contender fight, and again dropped his opponent about thirty seconds in, and again was unable to finish it from there.
He defeated Shogun via unanimous decision after out classing him for three rounds. Round one was relatively close, and he just kept pouring it on more and more as the fight went on. He out struck the muay thai machine 128-51 in total strikes.
Number One Contender
Alex was now 15-1 with nine knockouts, three submissions (all rear naked chokes), and three decisions. Jon Jones defended his title against Chael Sonnen in April 2013, then about nine months after Gustafsson beat Shogun, he would get his shot at the light heavyweight king at UFC 165.
Most didn't even agree with this fight being made, yes Gustafsson was certainly worthy of a shot, but no one really saw the point of the match up considering everyone thought Jones would run right through him. Most thought Gustafsson wouldn't stand a chance, they didn't think he'd last two rounds, we were all wrong. Gustafsson really shocked the world that September night, where he had the best performance of his career, though it was a losing effort.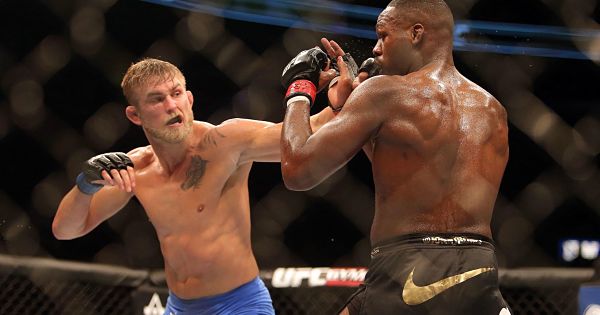 Gustafsson came out in round one ready, and out boxed Jones for the first 19 minutes of the fight really, and even became the first person to ever take Jon down in a fight; he out classed him everywhere. Jones landed a ton of assorted kicks, primarily to Alex's legs, but also landed a few head kicks, but none really seemed to effect Alex like his punches effected Jones. Alex really took Jon out of his element, and made him dig deep. Jon ended up landing a spinning elbow in round four, and this was where the tide shifted.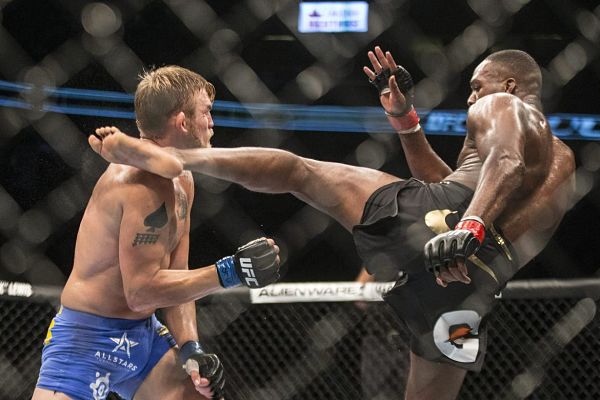 This was the first time Jon was really in control of this fight. Alex's cardio and skill set held up beautifully until this moment, and as soon as he got stunned with that, his gas tank went empty. He was able to survive the rest of the round, and the fifth was more of the same, just Gustafsson holding on, trying to make it to the scorecards, and he did that.
The scorecards read 48-47, 48-47, and 49-46 for Jones, though many didn't agree with it. I feel like after the fight was over, really no one thought Jones won, four out of five people I'd say scored it for Alex, nowadays I feel it's mixed; half of the people you ask will say they thought Gustafsson won, half will say they thought Jones won, every once in awhile you'll hear someone say they thought it could've been a draw, and I suppose it could've been.
My Scorecard
I thought Gustafsson won the first three rounds 10-9, and he won the first four minutes of round four, and lost the last minute badly, so I scored that one 10-10, and the fifth 10-9 for Jones. I know even rounds almost never happen unless a point gets taken away, but I can't give it to either of them convincingly; Alex out boxed Jon for the first four minutes as I said, and Jon hurt him bad at the end.
I've even heard some say they scored that fourth round 10-8 for Jones, in that case I could see a draw, but I don't agree with that score whatsoever. I wouldn't give Alex that round, and I could see if you give it to Jones, but not 10-8; someone who spends four minutes of a round getting out classed doesn't win a round 10-8. I scored the fight 49-47 for Alexander Gustafsson, but I'm not a judge.
Post-Title Fight Number One
The Mauler returned about half a year later and fought the undefeated former six-time UCMMA Light Heavyweight Champion Jimi Manuwa in London, who was 14-0 with 13 knockouts. Alex took Jimi down and controlled him for most of round one, before cracking him with a knee and following up with uppercuts just over a minute into round two to get the knockout finish. He came back in peak form, he looked great again, and improved his record to 16-2.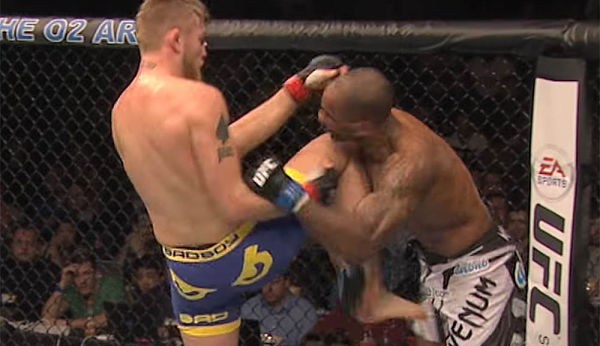 He returned to Stockholm, Sweden for his next fight, as he fought Anthony Rumble Johnson for the number one contender spot. If he would've won this fight, we may have gotten Jones vs Gustafsson II sooner, but he didn't. Just like he knocked Jimi Manuwa out in front of his home crowd in his previous outing, Rumble knocked Gustafsson out in front of his home crowd. Alex's footwork, hand speed and accuracy, and movement wasn't enough this time out.
Previously, he'd only lost twice of course, one to Phil Davis when he was younger and not as evolved, and the only other loss most considered a win at that point. This changed that, he definitely lost to Rumble, badly, no question about it. Though he lost this fight, without Jon Jones in the picture, he still got a title shot, after Johnson of course.
About four months later, Anthony Johnson challenged Daniel Cormier for the vacant UFC Light Heavyweight Championship, and almost knocked Daniel Cormier out early in the first round, but got mauled for the rest of it, before getting choked out in round three. A few months later, just over eight months since Gustafsson's last fight, he would get a title shot against Cormier.
Second Chance
His fight with Daniel Cormier was also one for the record books, as the two went to war over the course of five rounds. He got picked up and slammed, he dropped Cormier with an uppercut and almost got the finish in round three, he even took Cormier down once. It was an incredibly high paced fight, and he ended up losing via split decision. It was close, but I believe the decision was the right one to make, Cormier out struck Gustafsson 219-130 in total strikes, but the distance strikes advantage went to Gustafsson 102-86.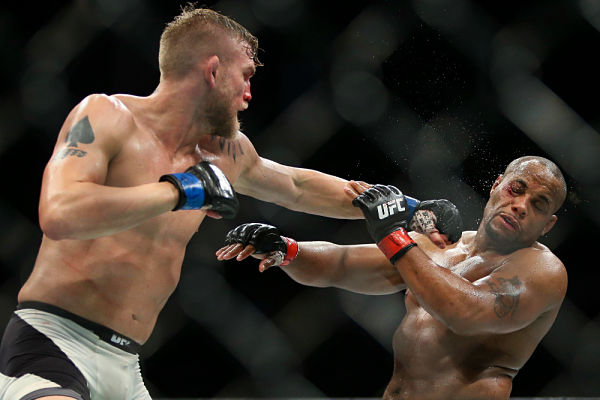 Gustafsson returned exactly eleven months later, and fought top contender Jan Blachowicz, a relatively uneventful fight that saw Alex out wrestle Jan for most of it. Gustafsson did land 80% of his takedown attempts however, and it was nonetheless an impressive performance, just not a vintage Alexander Gustafsson fight. He would then fight another top contender in Glover Teixeira, and this may just have been the best performance we've ever seen from him.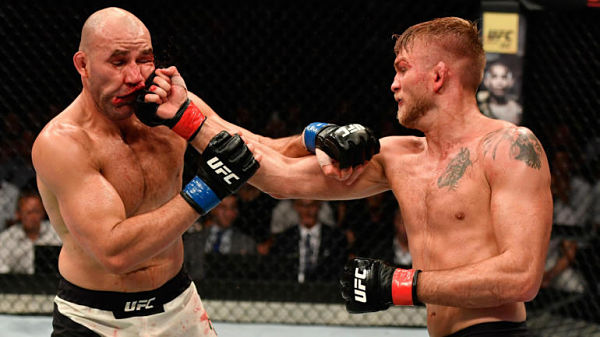 They each got a takedown in it, but neither had good takedown accuracy, and most of the fight was spent on the feet. Gustafsson out struck Glover in every round except round two, which they both landed 17 strikes on each other. His boxing, his kicks, his footwork, everything was on point; he ended up knocking Glover out in round five, landing a few uppercuts, then a beautiful cross to finish the fight.
Three Times A Charm, For Some
Almost two years later, he and Jon Jones finally met again, just over five years after their first meeting. We were finally getting to see how a rematch would go, there was talk of an immediate rematch after their first fight, but it obviously never happened, now it was going to, and again, it was for the UFC Light Heavyweight Championship. This fight however was nothing like the first one, Gustafsson went in with the same game plan, but Jones didn't.
Both pushed the pace in the first fight, they engaged with each other the entire time, thus the reason Gustafsson was able to box him up, not this time though. Jones didn't come forward, he stayed on the outside while Gustafsson threw, and just countered with assorted leg kicks again, only this time, unlike their first fight, the leg kicks were effecting Alex quite badly. In round three, Jones got a double leg takedown, eventually took Alex's back, and pounded on him until the ref stopped it.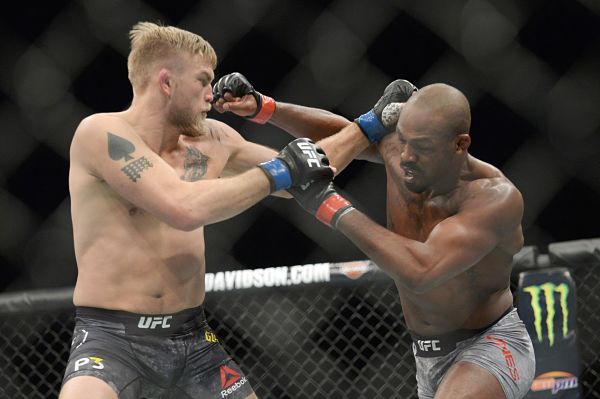 You see, Jon Jones' only loss is to Matt Hamill via disqualification, I don't consider that a loss, but as I said, I scored the first Jones vs Gustafsson fight for Gustafsson, so it's not too bad that he has a loss on his record. We got to see who really is better however, and that man is Jon Jones. About half a year later, he returned to fight Anthony Smith, the man to challenge Jones for the belt just after Gustafsson's rematch with him. He looked good in this fight, he fought like himself, I didn't think he looked too bad.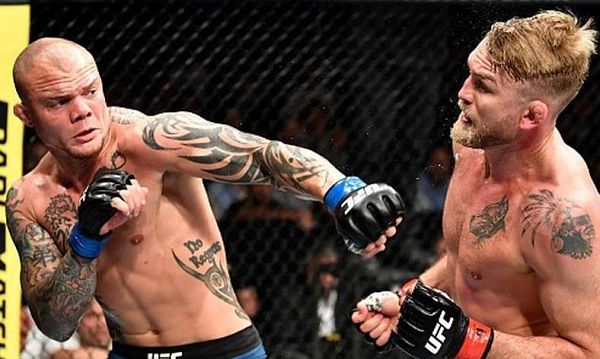 He used his mobility and hand speed to try and out strike Smith, and got a takedown at the end of round three. He went for that again in round four, but it would be his demise. He should've kept the fight standing, where Smith was fighting with one hand, but he knew he did well on the mat at the end of round three and wanted to try that again. Smith was able to stuff the takedown and take Alex's back. As Alex stood up, I thought he was going to shake Smith off, but he fell to the floor and took some punches and elbows.
It was around this time that I believe he gave up on himself; he attempted to escape one last time, but was unable to, and Smith went for the rear naked choke, and completely flattened Alex out before getting the tap. Gustafsson's last two losses were from his opponents taking his back. If he worked on that I bet he'd still have great success, but I don't think he's mentally there anymore; after getting three title shots, losing all three, getting finished in two of his last three fights at home in Sweden, and getting finished in his last two fights in general, I don't think he has the drive he used to.
Career Summary
Alexander Gustafsson by far exceeded most expectations anyone had for him. No one expected a tall lanky European to be that good at wrestling, he took both Jon Jones and Daniel Cormier down; no one expected him to give Jon Jones that tough of a fight, or Daniel Cormier for that matter. As I said, he's certainly one of the best mixed martial artists ever to have never won a belt, and Swedish MMA is what it is today because of him.
He has some of the most fluent boxing I've ever seen, he fights like someone that's been hitting pads his whole life. I feel this is an appropriate time for him to hang them up, he's 32, we most likely have seen the best of him, he made it to 18-6 as a professional, and he's had a couple long layoffs as of late. Much respect to The Mauler, and I'm hopeful he's successful and happy with whatever he chooses to do with his life from here.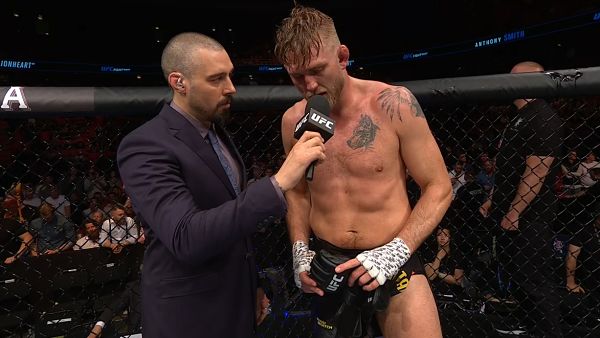 "The show is over guys" – Alexander Gustafsson