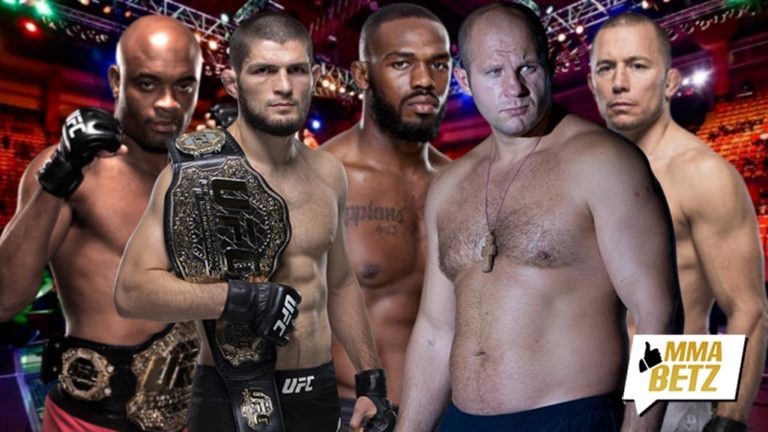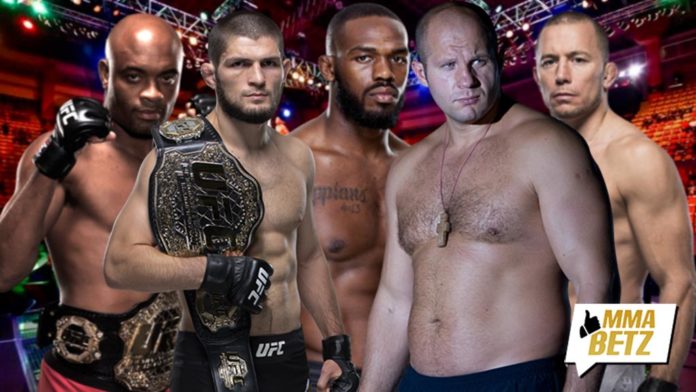 In the sport of MMA there has always been a debate between fans and media who actually is the best fighter, pound for pound. We have gathered a list of the five best fighters of all time, according to us.
5. Khabib Nurmagomedov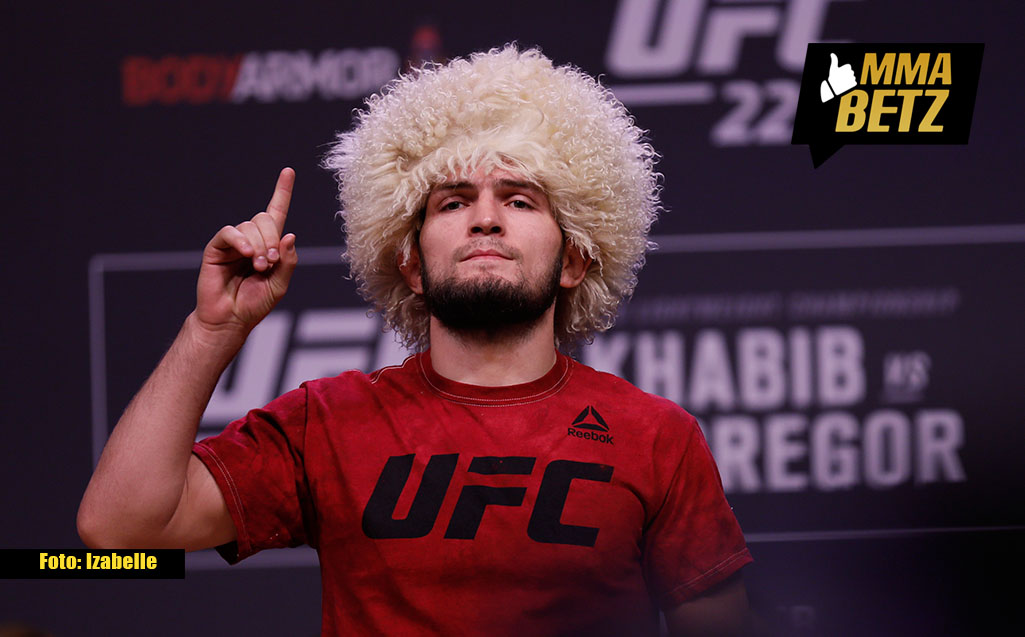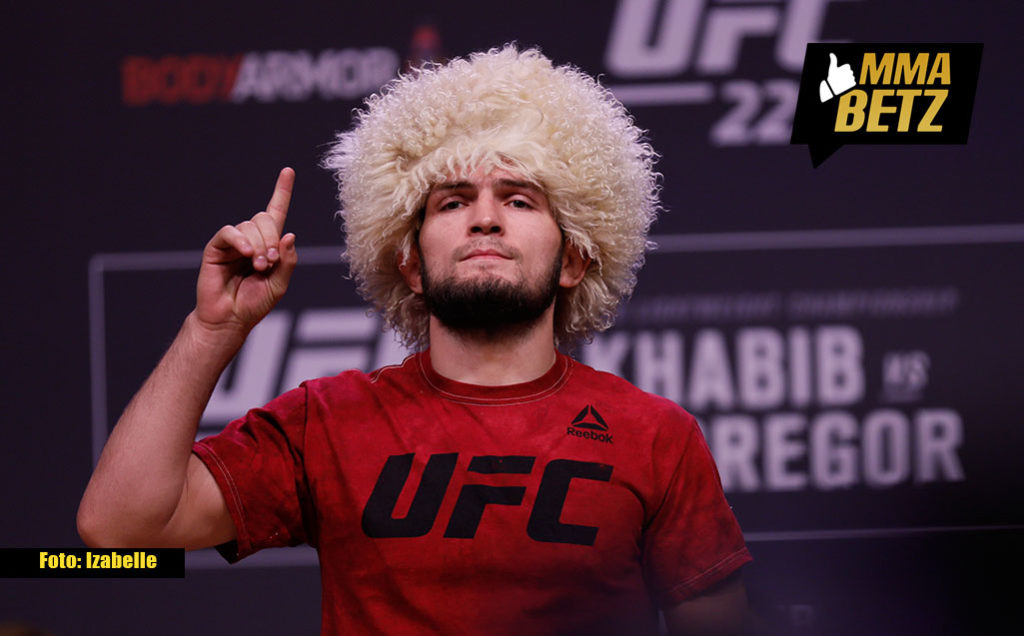 Born and raised in Dagestan, Russia, Khabib was brought up by his father, who ran a gym on the ground floor of their two-storey apartment. His interest in martial arts began when he saw students training at the gym. He began wrestling at a young age, starting at the age of 8, being trained by his father. His training included wrestling a bear in 1997, when he was 9 years old. He started training in Sambo when he turned 17, and around this time got into many street fights, decimating his enemies.
After debuting in 2008, he fought all around Russia and Ukraine, amassing a 16-0 record, and got called up by the UFC. He went on a tear, beating his first few opponents handily. He first victory against a notable opponent was Rafael Dos Anjos, who he completely outclassed. He also challenged Gilbert Melendez and Nate Diaz, both of whom turned him down. He then went on to challenge Eddie Alvarez for the Lightweight title, and Dana White later confirmed the fight for UFC 205. However, Eddie opted to face Conor McGregor instead, and UFC changed the main event to McGregor vs Alavrez.
An understandably frustrated Khabib destroyed his opponent Michael Johnson submitting him with a kimura. In between rounds, Khabib yelled at Dana, saying he deserved a title shot, and threatening to destroy his franchise player Conor. In his famous post fight interview, he called out Conor and the UFC PR, calling Conor a chicken, and calling the UFC a "freak show". He went on to face a dangerous fighter in Edson Barboza at UFC 219. Nurmagomedov dominated all three rounds of the fight, taking Barboza down repeatedly and dominating the fight with ground and pound. He won the fight by unanimous decision, earning him a Performance of the Night bonus. After Conor got stripped of the title, Khabib faced Al Iaquinta for it at UFC 223, and dominated the fight, controlling Iaquinta from start to finish, and won via unanimous decision to become the UFC Lightweight Champion. He then finally faced Conor McGregor at UFC 229, dominating the match, and submitting him in the 4th round. With a very impressive 27-0 undefeated record, it's very hard to argue that he's not the best Lightweight of all time.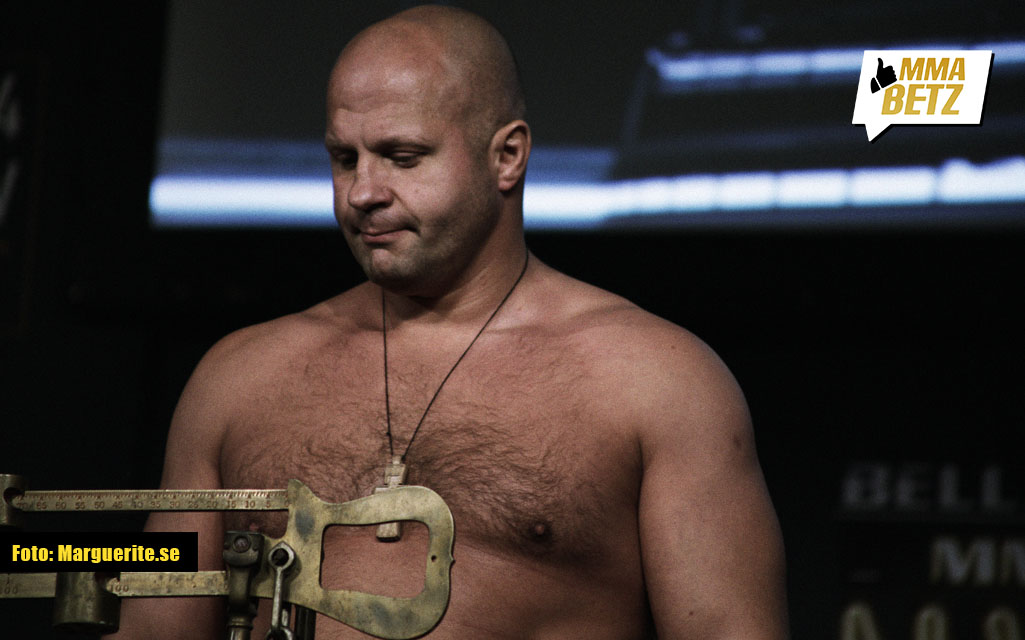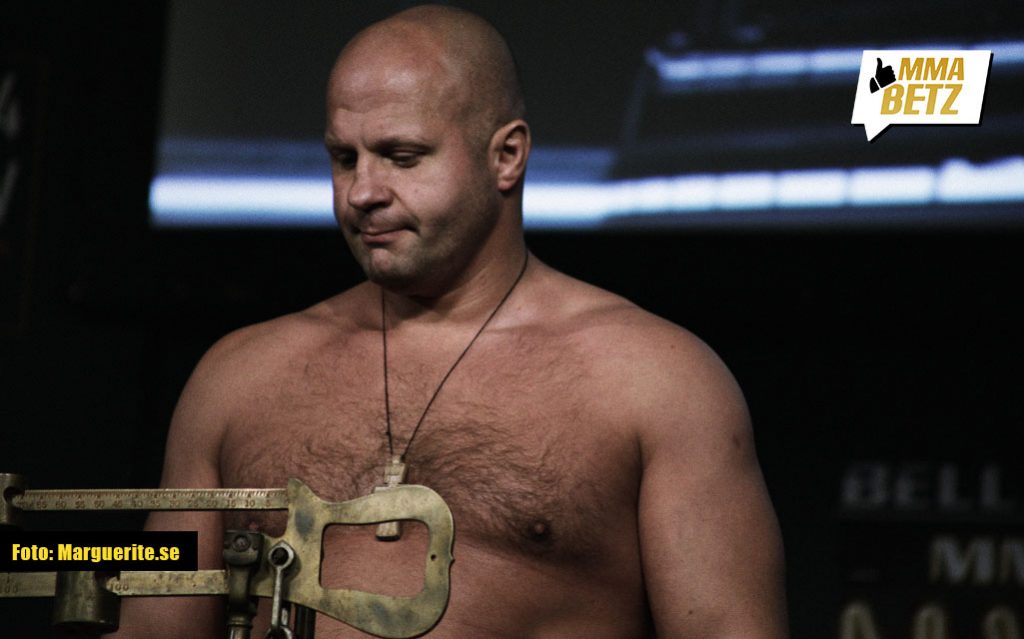 4. Fedor Emelianenko
The greatest heavyweight of all-time was an irresistible force in his prime. Emelianenko had knockout power in his hands, could submit opponents from virtually any position and wielded perhaps the most ferocious ground-and-pound in the history of the sport. Terminator-like stoicism made The Last Emperor even more terrifying. Emelianenko claimed the Pride heavyweight title with a unanimous decision over fellow great Antonio Rodrigo Nogueira in March 2003 and never relinquished it. The victory, his first of two against Nogueira, was part of a historic run of success for The Last Emperor. From April 6, 2001 until Nov. 7, 2009, he put together an almost unimaginable 27-0 record. Though Emelianenko still has never competed inside the Ultimate Fighting Championship, he holds wins over four former UFC champions beating Mark Coleman twice, Kevin Randelman, Andrei Arlovski, and Tim Sylvia. as well as three Olympic medalists:Satoshi Ishii, Matt Lindland, and Naoya Ogawa. He has also beaten four-time K-1 World Grand Prix winner Semmy Schilt and 2006 Pride Openweight grand prix winner Mirko Cro Cop, which was voted the Fight of the Decade. He was also voted the 2000's Fighter of the Decade. He is not placed higher cause he never fought in UFC, and has a small amount of title defenses, with a considerable amount of his opponents being pushovers as well.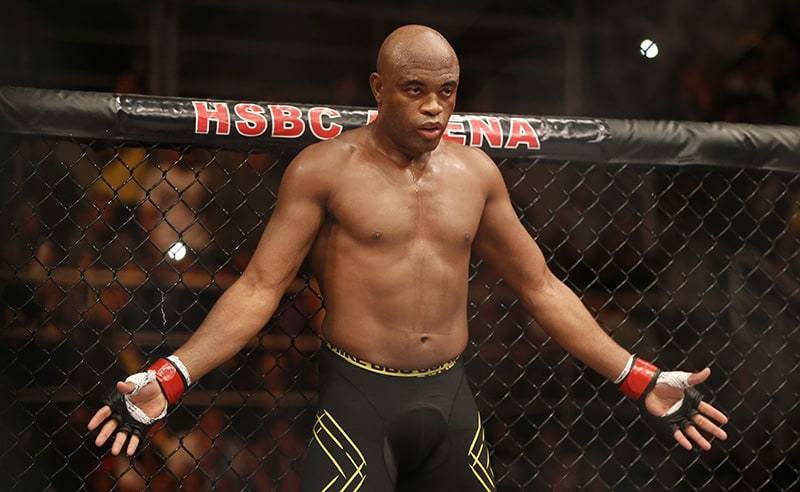 3. Anderson Silva
Silva has the most finishes in UFC history with 14, with some of the most brutal KO's in the sport's history. He could go from clowning around in the cage 1 second, to completely serious the next second. He has wins over Carlos Newton, Jeremy Horn, Rich Franklin twice, Dan Henderson, Forrest Griffin, Demian Maia, Chael Sonnen twice, Vitor Belfort, and Stephen Bonnar. Definitely the most impressive fighter in UFC history. Laid waste to everyone in his path upon enteringUFC, and was the middleweight champ for 7 years and defended it a record 10 times. Undefeated from April 22, 2006 to July 6, 2013. The only thing holding him back from the #2 or #1 spot is foremost his record, as well as PED violations. He is tied with Randy Couture for the Most PPV's headlines in UFC history.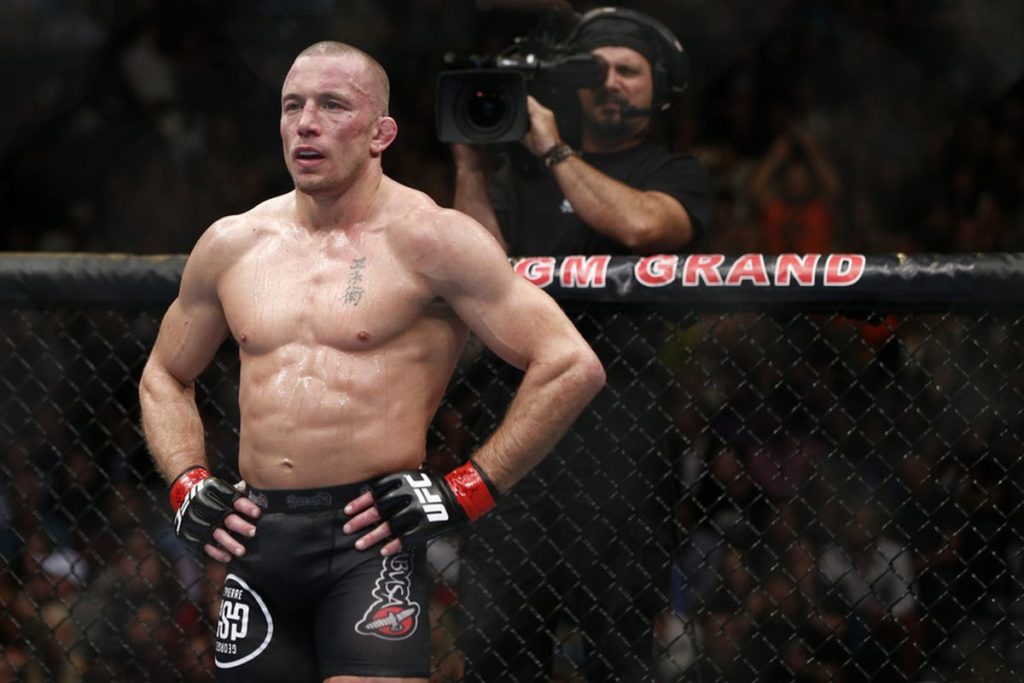 2. Georges St. Pierre
A 2 time Welterweight champ and 1 time Middleweight champ, GSP places #2 on the list. He started out as an undefeated striker, before losing to Matt Hughes. He changed his game because of it. He went on to beat Sean Sherk, and edged out BJ Penn to face Hughes again, and proceeded to destroy Hughes in a trilogy. He also avenged his other defeat to Matt Serra. He has wins over Josh Koscheck twice, Jake Shields, Carlos Condit, Nick Diaz, and gets awarded the victory against Johnny Hendricks. Retires for 4 years, then returns and moves up to Middleweight to defeat Michael Bisping and win the middleweight title. The only things keeping him from topping the list is his record having 2 losses, as well controversial win over Hendricks.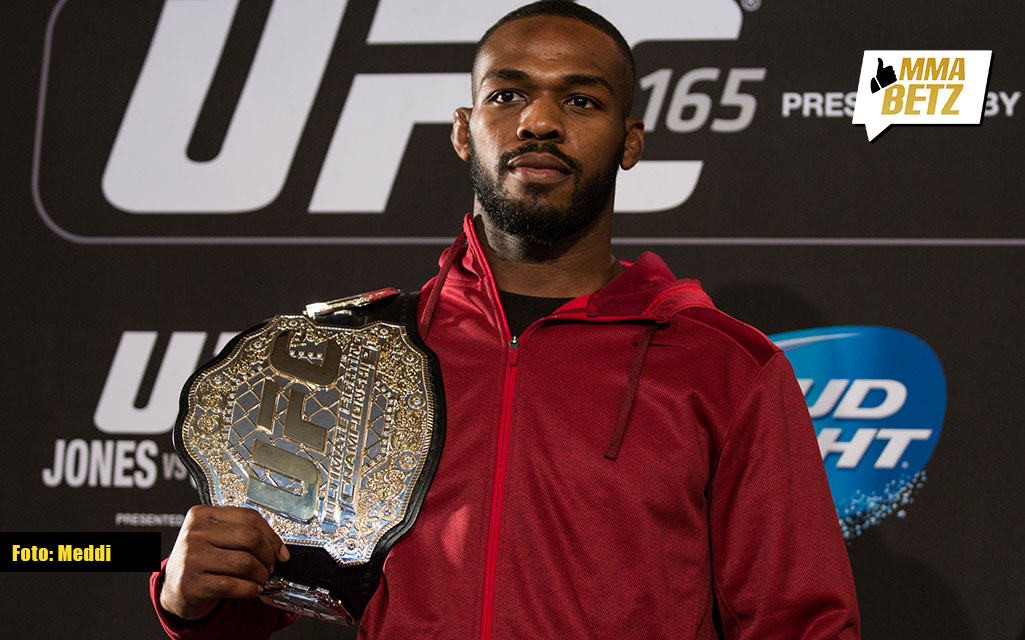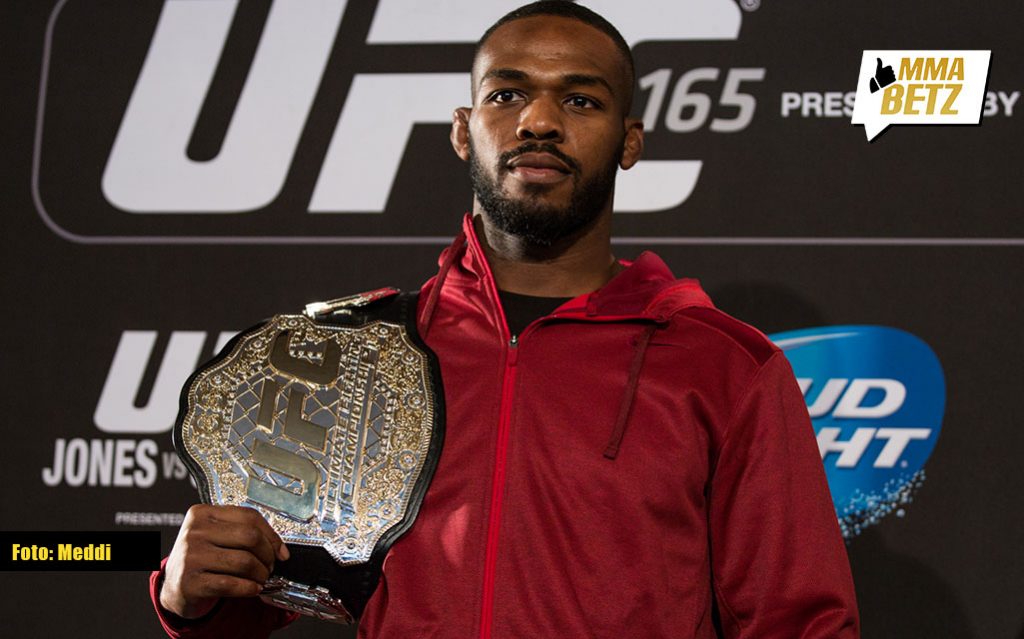 1. Jon Jones
He has the best record in UFC history, with his only loss being a disqualification in a fight that he was dominating. Jones beat total killers, murderers' row of competitors, a resume that no one else could compete with. He has wins over Stephen Bonnar, Ryan Bader, Shogun Rua, Rampage Jackson, Lyoto Machida, Rashad Evans, Vitor Belfort, Chael Sonnen, Alexander Gustaffson twice, Glover Teixeira, Ovince Saint Preux, Daniel Cormier, and Anthony Smith. It doesn't matter if you hate him for all the atrocious things he has done outside the octagon. None of that stuff has anything to do with his official record. Moreover, 98% of fighters were using PED's pre-USADA, so you can't take away his accomplishments without opening a whole can of trouble, because of all the other fighters who have used Performance Enhancing Drugs. Every fighter on this list with the exception of Khabib has been accused of using steroids.
The justification used for Jones at number 1 is the same for Silva at number 3. It holds both of their legacies back, but despite that, they still sit that high on the list. Many would argue that because of Silva's violations that he should not be in the top 3 or even on this list at all. At the end of the day, I see GSP's record as better than Silva's and Jones' better than GSP's.